Fragmented maps
& reinvented worlds
Charlotte Bourrus is a graphic designer who became an artist. She is fascinated by maps and the notion of territory. In her workshop, she meticulously works and collects symbolic or representative elements from postcards, rare or scientific books, ads, food products and textiles. Fascinated by the unknown, she offers her interpretation of the territory by superimposing layers of cut elements. As a result, we can choose between fragmented maps or abundant globes to contemplate as a reverse snow globe.
 
Could you please introduce yourself?
I am a graphic designer and I became an artist. And I am even a paper artist. This category suits me because I only work with paper.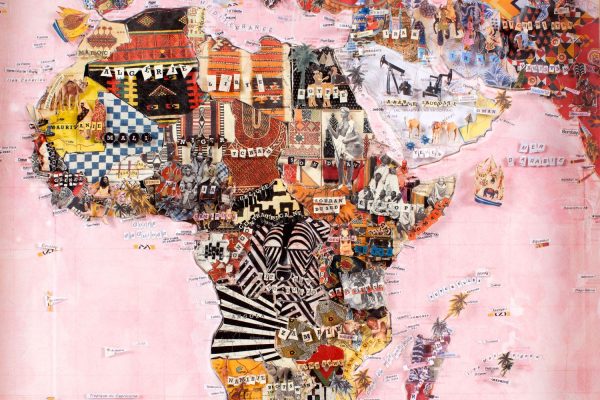 How would you define your universe?
Geographic, all my works go hand in hand with geography, territories and borders. I work with maps, then I started to create cities under glass cases and now I confine places into shopping windows.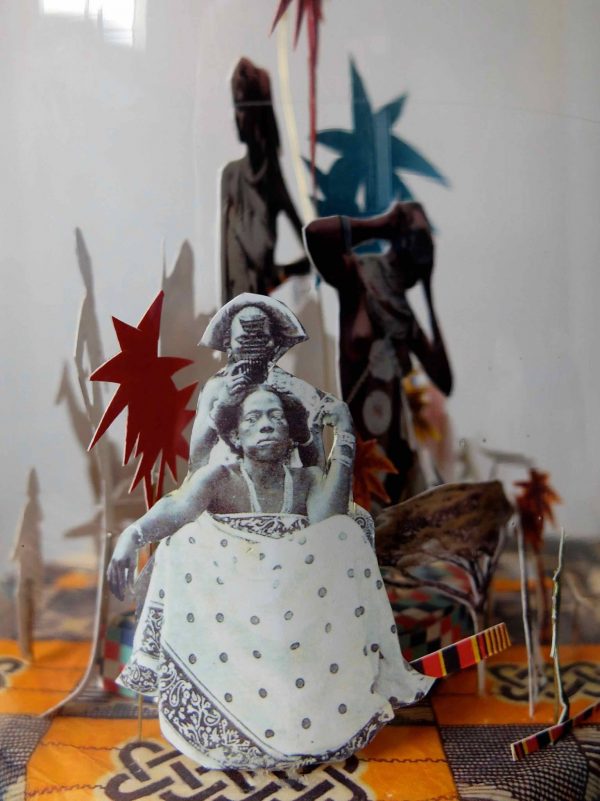 When and how have you started this activity?
I have precisely started in January 2013,  a friend celebrated her 30th birthday and I created my first small map for her. It was the Antarctic.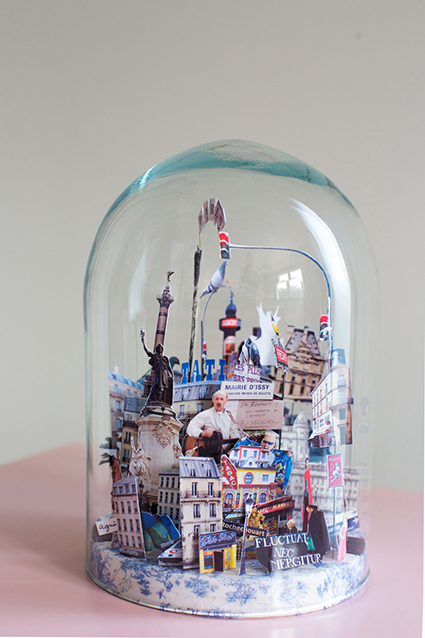 What is your background?
I went to the school of Decorative Arts in Paris. It is a main art school. I studied visual communication but not only. In this school, we could learn everything. I really liked silkscreen and video and we were drawing a lot. I needed it to become as « arty » as I am today. I need to learn, it is not innate.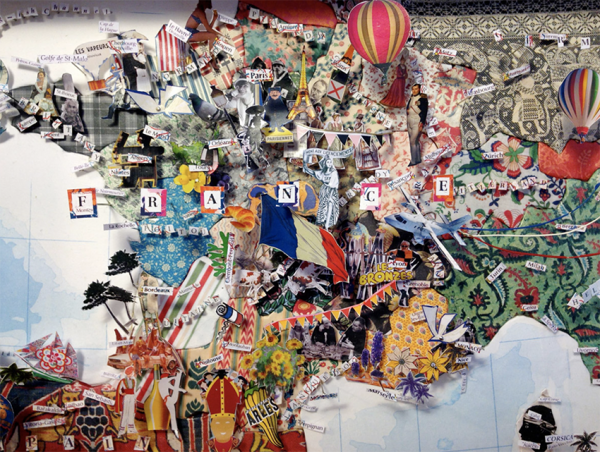 How did this passion for maps start?
I think it comes from the discovery of travel, of the world. I travelled with my parents. To catch a plane or the simple fact to be at the airport could drive me nuts.
My first big trip was to South-East Asia, I was 18. I wanted to discover all the countries around the world and thus, to read map to locate. Each town name inspires me. I can read a map during hours. Then, my sister Caro offered me the Times big Atlas for my 30th birthday, I think I scanned all the pages.
We used to do a funny game with my sister Caroline. We were opening an atlas randomly, pointing at a place and saying « you'll live there ». Her destinations were always crazy and mine was the Landes, where my parents were from. It was not very exotic even if we enjoyed it. And now I live in the Landes!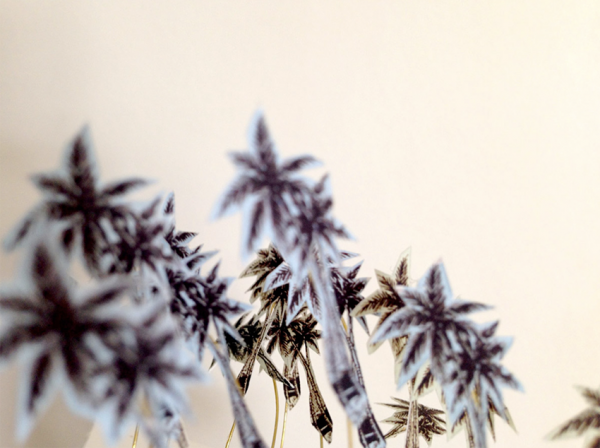 When have you created your first piece? Which piece was it?
This map of the Antarctic, in 2013, was the premise of my customized maps.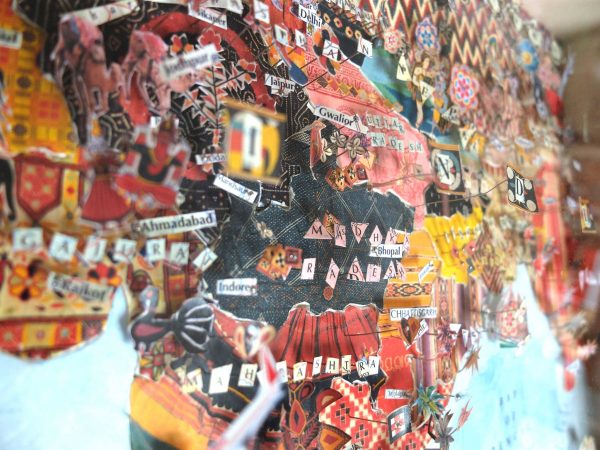 Where does your inspiration come from?
From countries, their culture, and everything else : a sound, my daughter, a title. Everything echoes.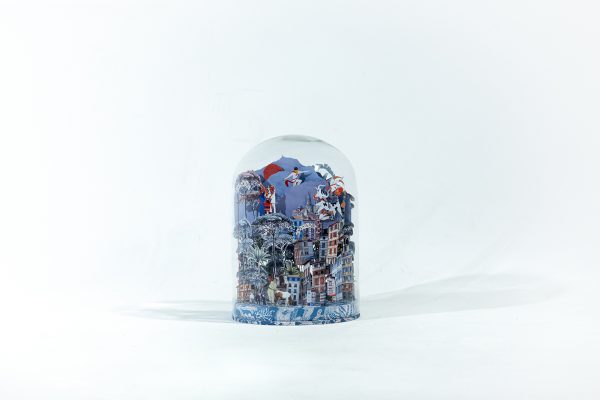 Photos : @boulrostan, @maxdevanlay, @clairesaucaz. Photographies fournies par Charlotte Bourrus et publiées avec son autorisation.