References & Projects
The universe of Charlotte Chab is a collection of artistic and historical references. It is an exploration of the details of a culture, all the things that make it so unique. Let's conclude this 'puzzle' interview by talking about Charlotte's tastes and projects.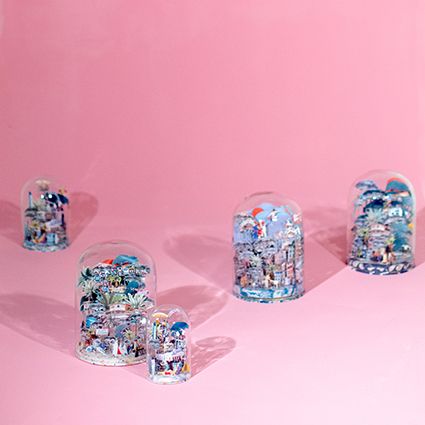 Who are your favorite designers?
I really want to mention a specific brand because their staff is brilliant, it is Hermès. If you put all the Carrés side by side, it is an endless story, related in many different ways. Their displays are an invitation to dream.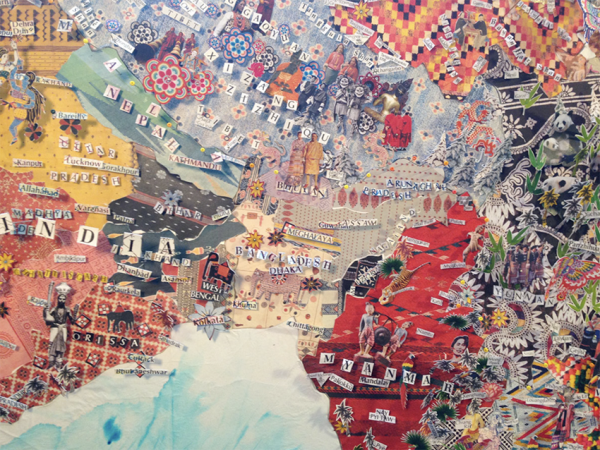 Do you have favorite artists?
Jim Jarmush who directed 'Night on Earth', my favorite movie. David Bowie has always made my heart skip a beat, has always impressed me and it will never end. Miles Davis also gives me joy. I saw him in Cimiez just before his death with my sister Sophie. I was 10 years old, I think, I couldn't sleep for two days!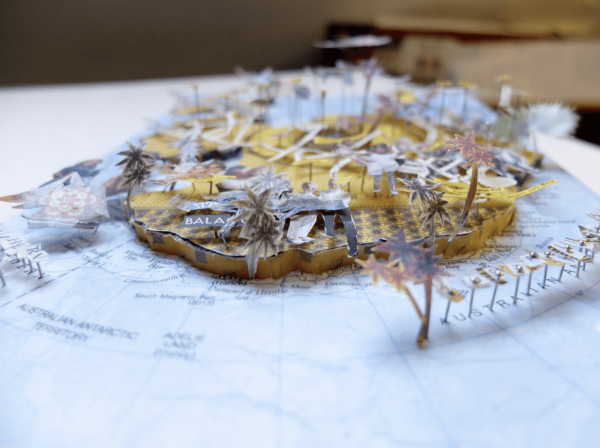 Do you collect pieces?
No, my work is already a collection of elements…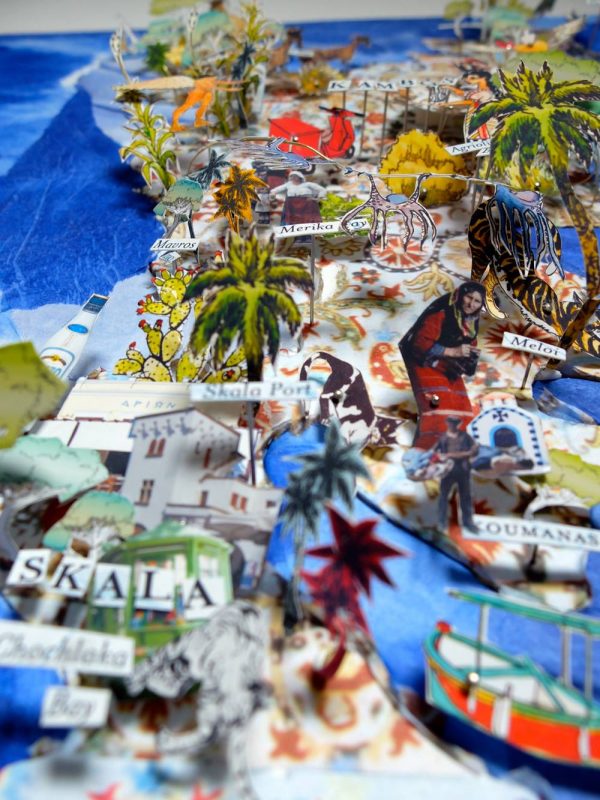 Have you noticed similar or approaching pieces among others artists works?
Vik Muniz works ont accumulation, illusion and images. In this way, I feel close to him. He represents things, people through différent mediums. He is a maestro, I love his work.
Raymond Hains and Jacques de Villéglé are poster artist who remove posters, I have always loved their work. Collage is almost under my skin!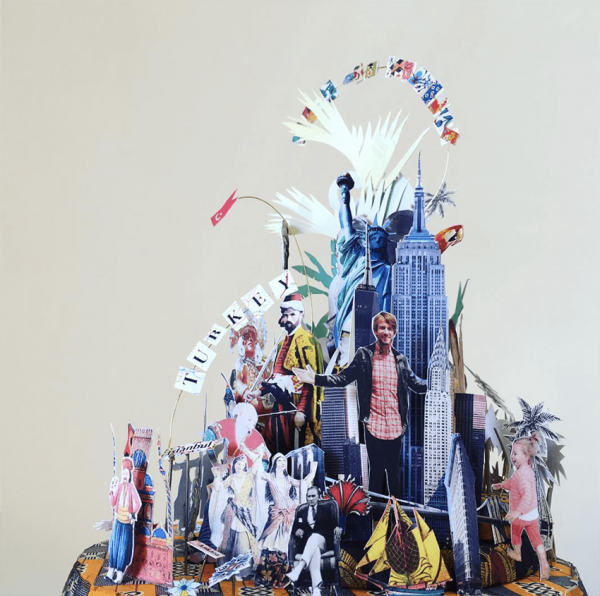 What would you advise to a young artist?
Never hesitate to undo and redo if it seems to be a failure. We always have a good feeling and redoing is not insurmountable. « Average » is not enough.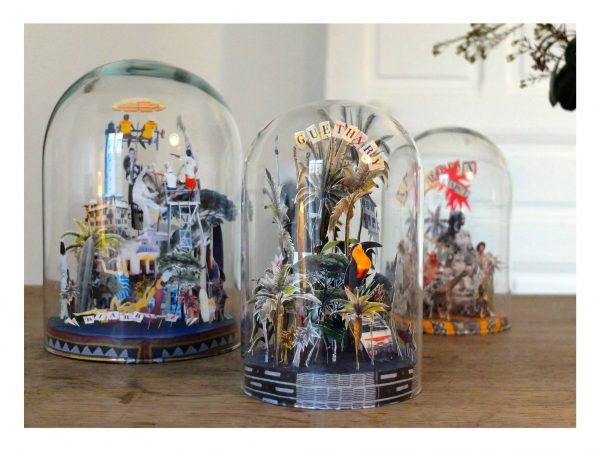 What are your challenges and satisfactions?
To please the client! To meet their expectations, to make something « beautiful », « harmonious »…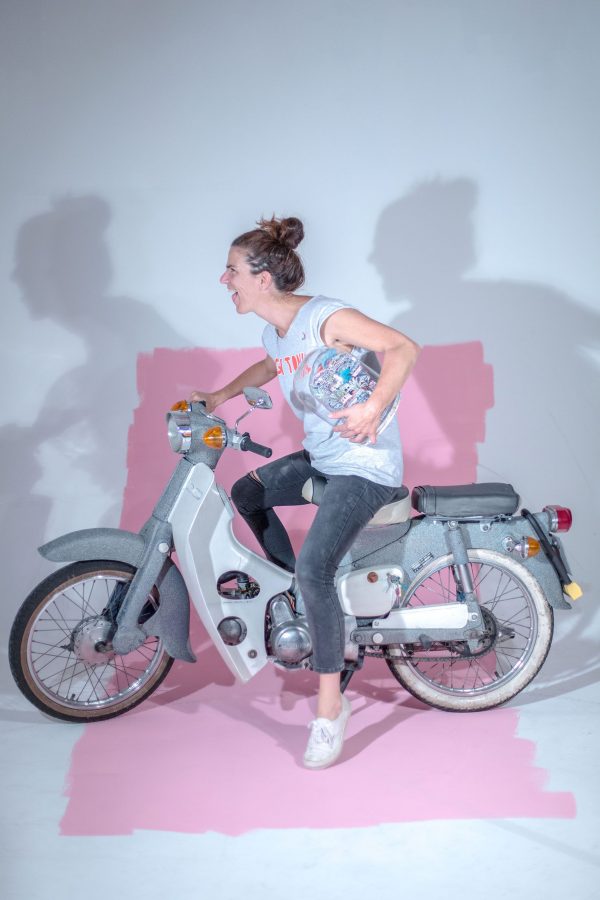 What are your projects?
New shop windows…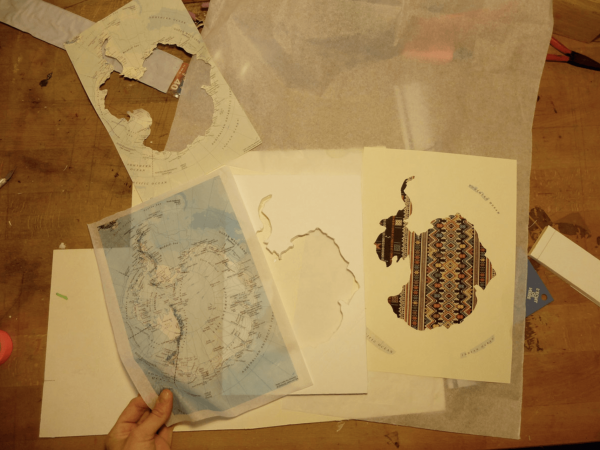 Which designer would you like to see on L'Envers du Décor?
It is your job to find them!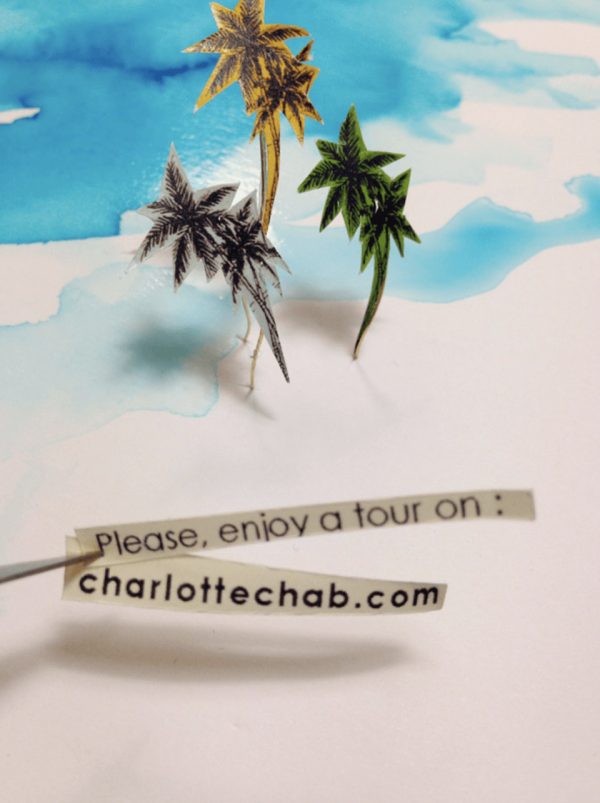 Thank you Charlotte !
To follow Charlotte Bourrus aka The MAP – CharlotteChab:
Website : www.charlottechab.com
Facebook : www.facebook.com/charlottechabTHEMAP
Instagram : @charlottechab_themap
Photos : @boulrostan, @maxdevanlay, @clairesaucaz. Photographies fournies par Charlotte Bourrus et publiées avec son autorisation.