Laura Essayie's mini sculptures
I really like Laura Essayie's minimal and sculptural pieces. We immediately imagine in-depth reflection that preceded the creation of these pieces. They could seem so simple, spontaneous and effortless. Each piece explores the line possibilities, its movements and its physical limits. Gestures are wide and under control. Laura reinterprets the jewelry shapes. She gives an overview of traditional pieces to imagine tiny ready-to-wear sculptures. Her traditional jewellery tools helps her in her research. I asked some questions to Laura Essayie with enthusiasm and curiosity.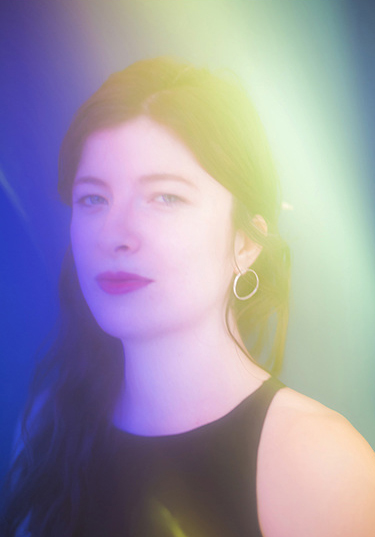 © Emile Kirsch
Can you please introduce yourself?
I am a jewellery designer. I grew up in Paris and I now live in the Netherlands.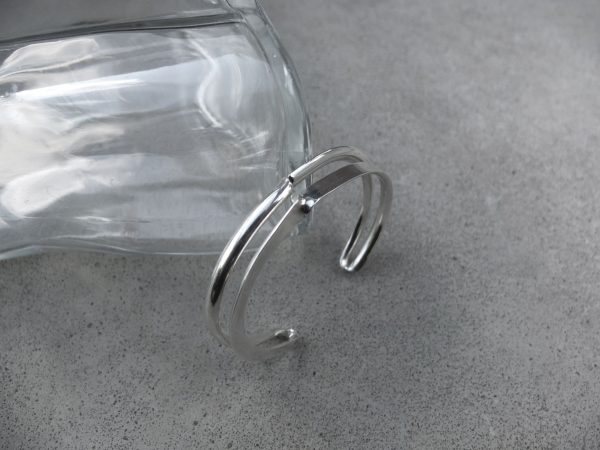 © Laura Essayie
How did your passion for jewellery start?
When I had to choose my educational orientation, I realized I have been attracted by jewellery since I was a kid. I always knew I would really like, as an adult, to handle, make and explore the art world. But which medium? When I discovered the Diploma of Arts and Crafts in metal sculpture (Diplôme des Métiers d'Art Sculpture appliqué au Métal) – at the ENSAAMA Olivier de Serres, in Paris – I immediately liked its smells, materials, equipments and noises. I realized I was fascinated by what I observed, as I was growing up, in my uncle's workshop. He made sublime and simple jewels with silver wire. That's the life I wanted to have.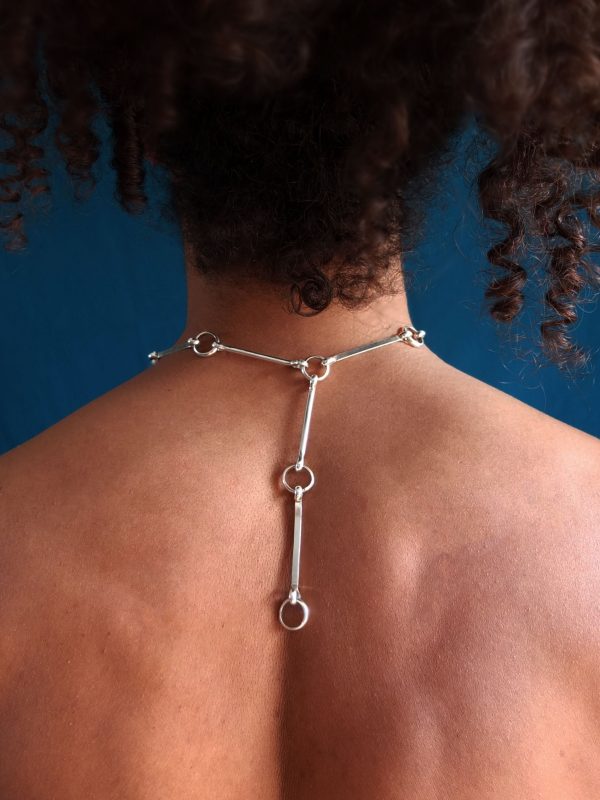 Ramiro Gomes Monteiro © Laura Essayie
How would you define your work and your universe?
I draw and make a collection of jewels by myself that I define as small ready-to-wear sculptures. I haven't started by making jewellery, I started with sculpture. I like to imagine a jewel as a small-scale sculpture, not as an archetypal shape such as a crimped with a big gem, for example. My pieces are in silver or golden brass. I use traditional processes. My workshop is full of tools and small manual equipment. They allow me to melt raw materials, to produce my wire, to shape my piece and to polish it.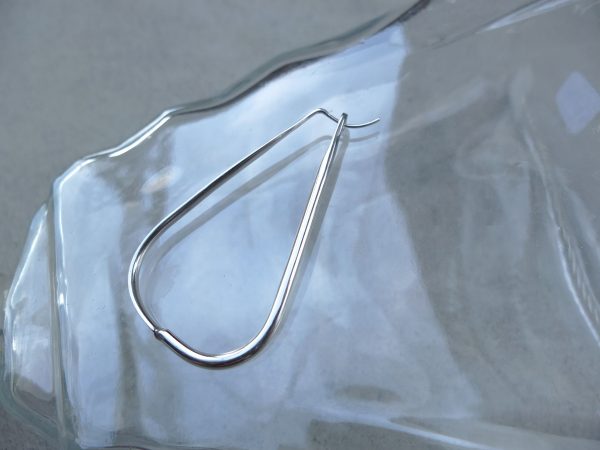 © Laura Essayie
When and how have you decided to launch your activity?
After my degree, I wanted to extend my technical skills and my imagination so I decided to assist jewellers, designers and artists during two years in Paris, Berlin and The Netherlands. After these enriching experiences, I have started to develop my own collection and to sell it around me. It was in 2015.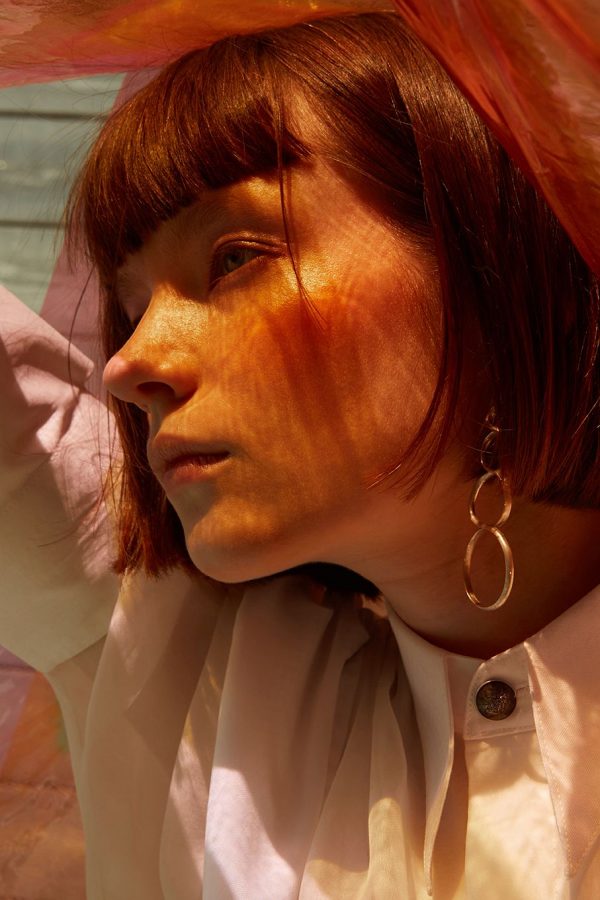 © Annabelle Tieffay
When have you created your first piece? What is it?
During my studies. It is difficult to precisely remember my first piece but I was doing research about very geometric and angular shapes. I wanted to create a bracelet that would look more like a sculpture than a jewel, once it is placed on the workbench. The way to wear it had to be enigmatic. My model called 'Crowned in White' was born.
Crowned in White © Laura Essayie
What is your usual creative process?
I have a series of notebooks that I fill year after year. I always bring a notebook when I go on vacation or take a train, for example. I turn the illustrated pages and new ideas come into my mind while I am watching them. However, it is mainly when I am not thinking about jewels and my mind is empty that a new idea pops into my head. Sometimes, I don't even draw it. If an idea is strong enough, I will keep it in mind until I find  some free time to make it in my workshop.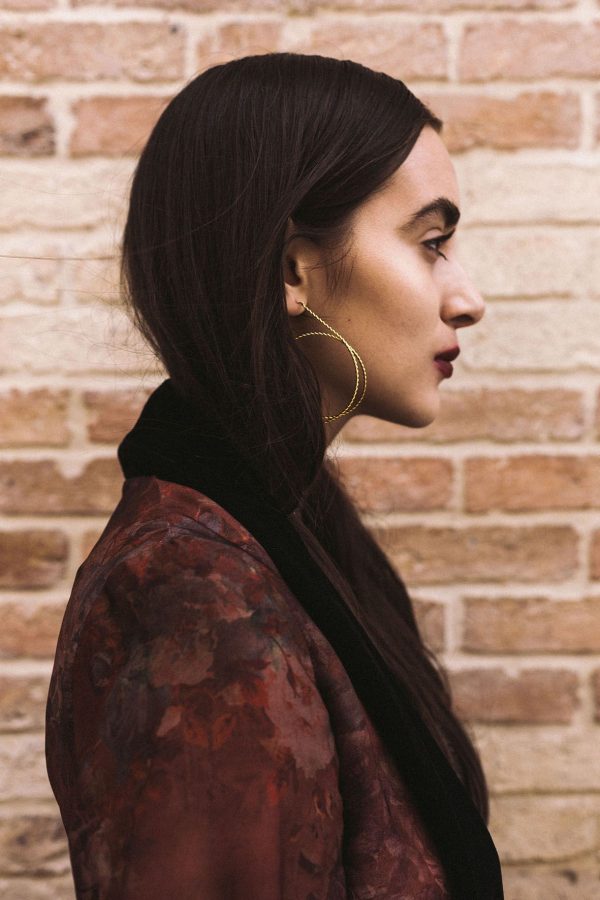 Alicia Linden © Margaux Gayet
Where does your inspiration come from?
I can analyze it a posteriori but I am not looking for inspiration. Sometimes, after making a jewel, I realized that this model came into my mind after seeing a shape in the street, urban furniture, balustrades on a bridge or the movement of a park bench. I don't usually watch the work of other jewellers because some pieces can seem so perfect that I regret I was unable to imagine them.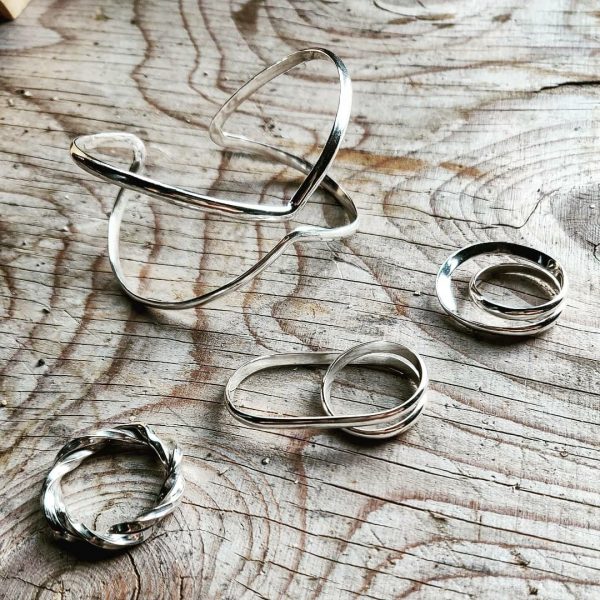 © Laura Essayie
You come from a family of jewellers, how did you perceive this work during your childhood?
When I was a child, the well-being experienced when I was seated in my uncle's workshop was not necessarily connected to the jewels. I have been deeply inspired by the jeweller way of life, the way my uncle practiced his job. He was free to move around, to choose when he wanted to make a jewel or to go fishing on his boat. People from many walks of life and nationalities stopped to his workshop. That was exactly the kind of life I wanted to experience. That is my lifestyle now and I hope it will continue this way.
Louise Foussat © Emile Kirsch
You sometimes mention oriental and scandinavian influences around you, what is the impact on your work?
My father's grandparents were Iraqi. I don't really know this culture but it is mythical. I remember some photographs of flamboyant characters in my family, the nice sound of some words I have always heard and my last name which is the contraction of my great-grandparents' long surname. These are the few things I have from this culture but I treasure and keep them in my imagination.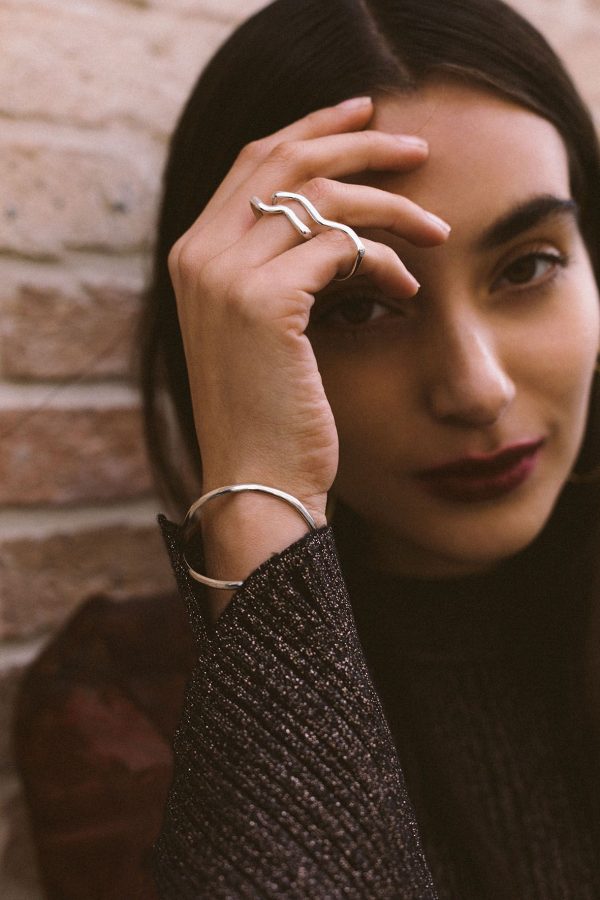 Alicia Linden © Margaux Gayet
The Scandinavian influence is indirect but powerful. I always come back to my uncle, Denis. He studied jewellery during the 1960s with a talented and gorgeous Swedish woman: Vivianna Torun Bulow. She came to live in a small village in the South of France where my uncle used to live. She teached her art of modernist jewellery, the silver wire manufacturing, an organic and sculptural style far from traditional jewels but designed to stay simple. She included beach stones to her earrings and used to say that these stones, polished by the sea, equal the most beautiful diamonds. I inherited this state of mind.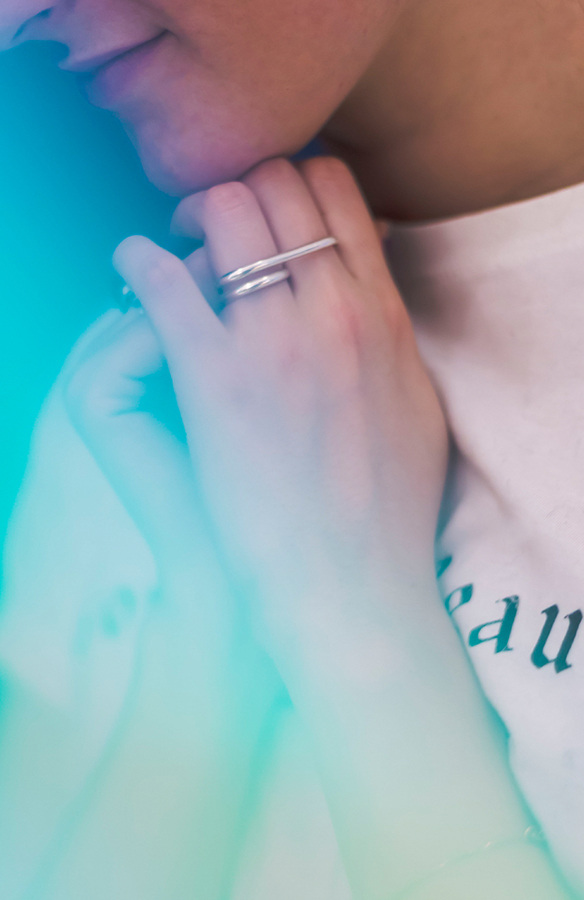 © Emile Kirsch
Photos : © Laura Essayie, © Émilie Kirsch, © Margaux Gayet, © Annabelle Tiaffay. Couverture : © Laura Essayie. Photographies fournies par Laura Essayie et publiées avec son autorisation.