Marion Colasse – Projects & References (3/3)
To conclude Marion Colasse's interview, let's present an overview of her tastes, challenges, victories and projects.
Could you mention contemporary jewellers you like ?
Kim Buck, Sophie Hanagarth, Alex Kinsley Vey, they all have a raw, precious and peculiar aspect that really moves me.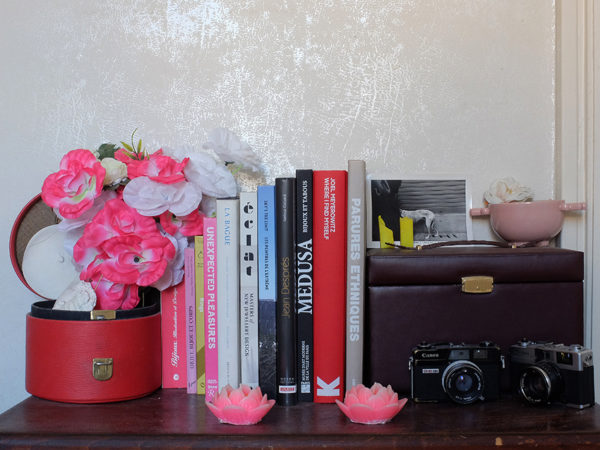 © Martin-Oger Daguerre
What are the qualities necessary to do your job ?
In every arts and crafts activity, I think patience and precision are essential. You need to be rigorous and to know yourself to adopt a regular pace of work.
What would you advise to a new designer ?
Don't let codes and methods you learned set the pace. Everyone has his own techniques and you need to find what is right for you, you need to search, experiment and learn from others. This is my approach of jewellery. It is a wider approach focused on sculpture that allowed me to go beyond the rules, techniques and traditions in classic jewellery and to create my own vision of it.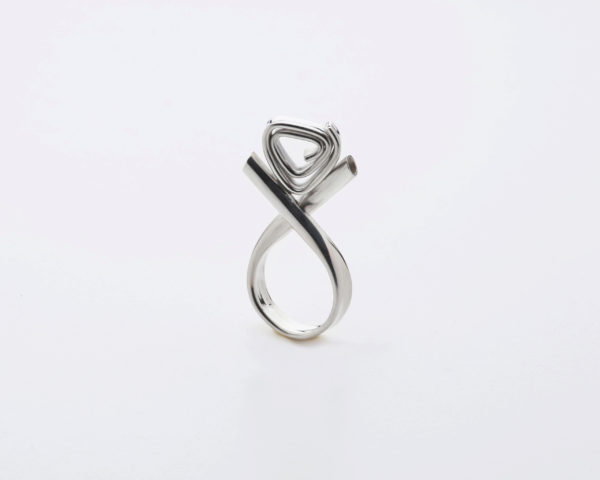 © Louise George
What are your challenges ?
The challenge, like in every field of arts, is to offer something new ! Frankly, the biggest challenge is to earn a living !
Have you ever doubt about your career choice?
Yes, everytime I am not inspired, it's part of the job ! However, I like what I do and I don't think I could do something else, for now.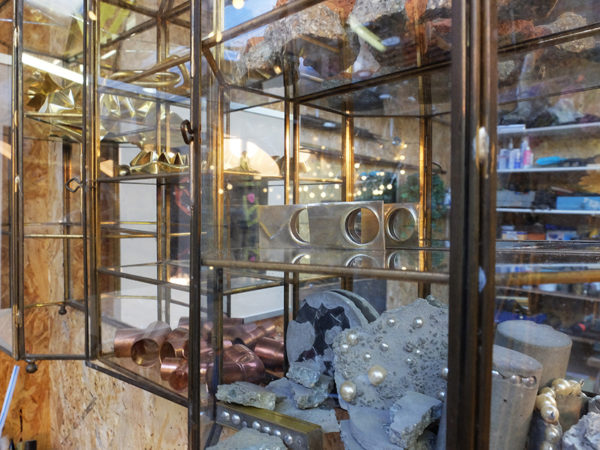 © Martin-Oger Daguerre
What is the most rewarding thing about your job ?
I think this job as a jaweller and artist is a perfect combination between being immersed in my art – in a very personal way – and, at the same time, being open to others.
I like to create and think about a piece while making something special and unique for the person who will wear it. We choose a jewel, we appropriate it, we wear it. It becomes more than a piece, it becomes one with our body and it defines us. This dialogue completes my work.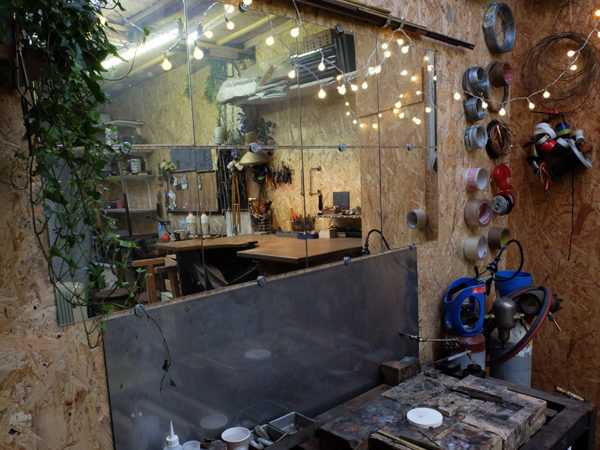 © Martin-Oger Daguerre
What are your projects ?
I have been learning silver photography for two years. It allows me to have an immediate artistic practice, unlike jewellery that requires time and patience. Soon, I would like to combine these two passions through an exhibition to see what two dimensions work can offer to three dimensions work and vice versa.
Several exhibitions are coming during the next two years, solo and collective.
I will organize my second solo show at the Renaissance Paris Vendôme hotel in September 2020, this is very exciting !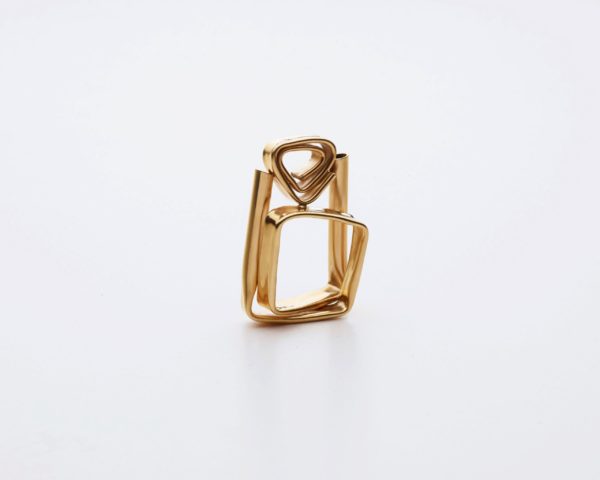 © Louise George
This is mostly a lonely job, that's what pushed me to associate with two other artists – Elvire Blanc Briand and Jeanne Huet – to create a space to discuss, prepare projects and work with several persons. In June 2020, we will show pieces also at the Renaissance Paris Vendôme under our association name 'BIG BIJOU', for the first time.
In November 2020, I will participate to the third edition of PARCOURS BIJOUX with fifteen artists at Doc! in Paris with an exhibition entitled L'ENVERS DU CORPS!
In June 2021, I will be in Douarnenez for a big exhibition which theme is 'buoys and beacons', at the Port-Musée. Around thrity artists, sculptors, jewellers and others wil show their work. Many former students from my school (Arts and crafts diploma specialized in metal) because this show is organized, among others, by Fred Barnley and Mik Poulard who were teachers there.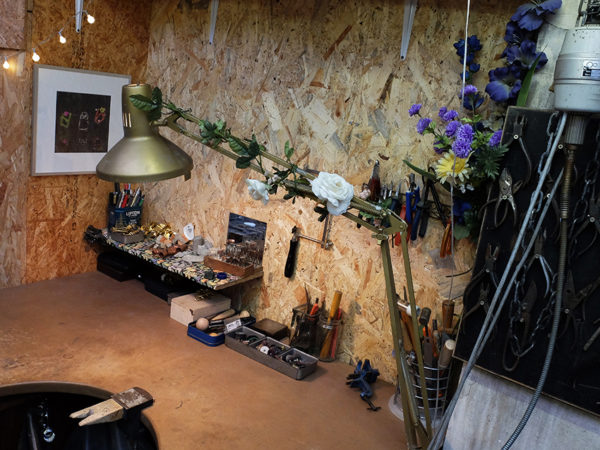 © Martin-Oger Daguerre
Which designer would you like to see on L'Envers du Décor ?
Arnaud Folliot. He is a glassblower who works with glass paste and ceramic. I really like his work and his universe, it is raw, precious and poetic. He is one of my best friends, we followed the same course (Arts and crafts diploma specialized in synthetic materials). One day, I would like to collaborate with him.
http://arnaud-folliot.tumblr.com
Thank you Marion !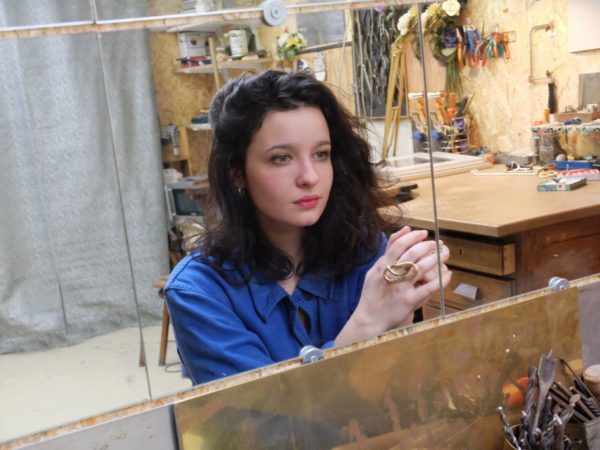 © Martin-Oger Daguerre
To follow Marion Colasse :
Website : https://colassemarion.wixsite.com/marioncolasse
Facebook : facebook.com/marioncolassebijoux
Instagram : @marioncolassejewelry
Photos : © Martin-Oger Daguerre, © Louise George, © Marion Colasse. Cover : © Martin-Oger Daguerre. Photographs provided by Marion Colasse and published with her approval.