Justine Bossé has always been passionate by fashion and arts, she has discovered leather weaving during her studies and decided to launch her own brand called Kapara more than two years ago. She produces fabrics which are reinterpreted by other creators and integrated to their own pieces. Justine tells us more details about this difficult and fascinating process.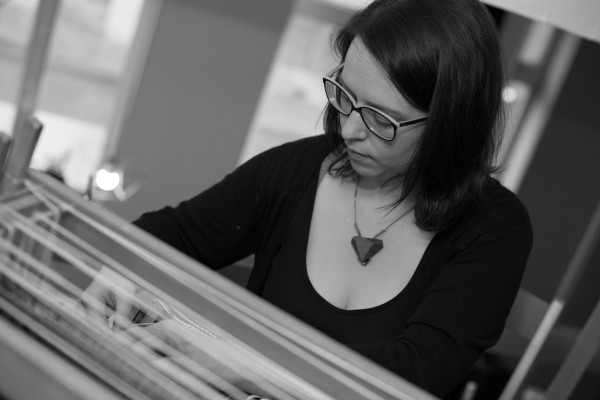 Could you please introduce yourself?
I am a textile designer, specialized in leather weaving. I have always appreciated materials and savoir faire. I developed my passion for leather weaving during my studies.
How would you define your creative universe?
My works are based on a traditional savoir-faire, each piece is produced and imagined thread by thread. It is also produced according to my mood, my observation and the leather I select.
Why is your brand called Kapara?
Kapara means textile in hindi. It is a memory from a weaving experience in the Himalaya. During this trip, I have learned that every beautiful thing needs to devote time to it.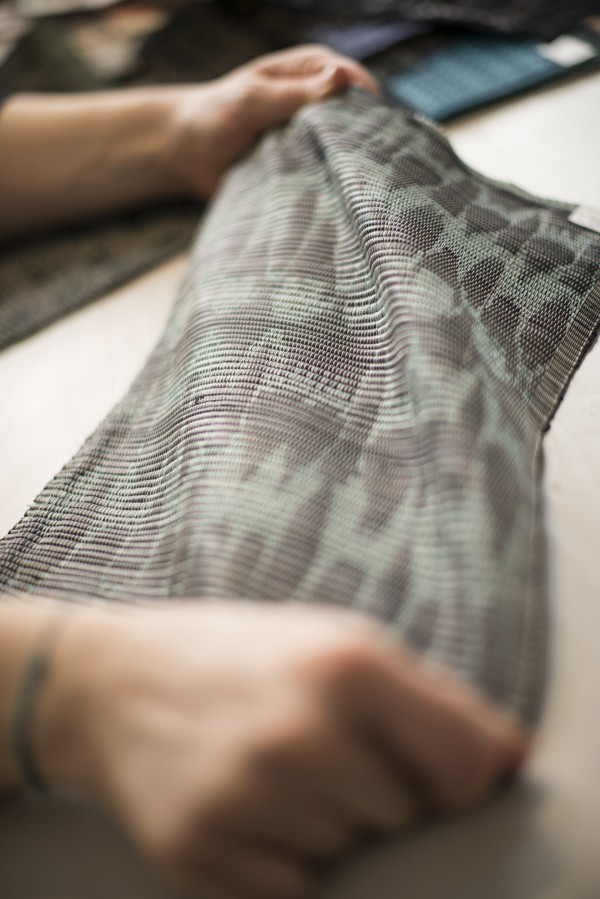 When have you decided to create your brand?
After my studies, I needed to continue to create and to weave especially. One month after the end of my studies, I received my weaving loom and started to work right away. It was two years ago.
Can you please tell me more about your education / professional life before the launch of Kapara?
When I was 15, I wanted to be a fashion designer. After a bachelor's degree in applied arts, I started a fashion design BTS in France. Trained and aware of different materials, I went to Brussels to start a Master program in textile at the Royal Academy. The five best years of studies I have ever done. I discovered a savoir-faire allowing me to build up my creativity and textile sensibility.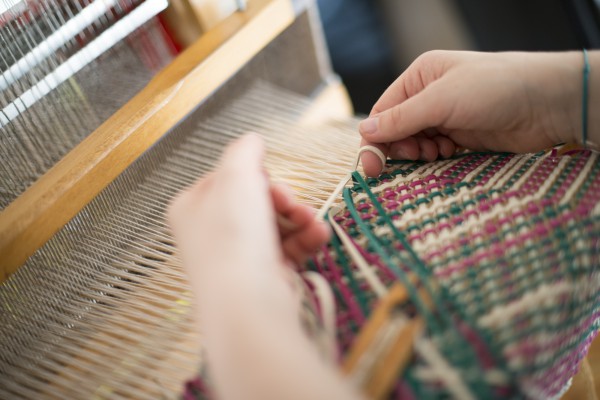 How and when did you start to weave ?
The beginning was difficult, I had to learn patience and rigor. However, all the options offered by the weaving loom and all the beautiful materials that we can associate got the better of me. Since then, I cannot imagine another way to create anymore.
When have you created your first piece ? How was it ? How did you feel?
My first weaving was an off-white cotton warp. It became quickly obvious that all kind of threads could be associated. At that time, I was inspired by nomadic people especially the Dolgans. I associated different fabrics to cotton but also tree bark and fur.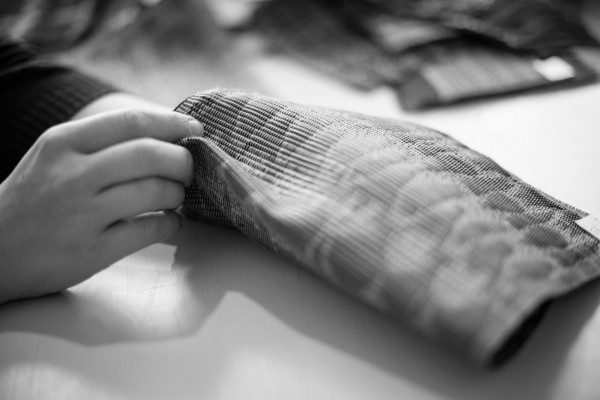 How does your creative process work?
I do not draw a lot, I  mainly write down some key words and doodle weaving stitches next to pieces of threads and leather. One advantage with my work: you can weave and unweave ad infinitum.
Where does your inspiration come from?
With weaving, you never work by yourself. My leather fabric are always reworked thereafter by other craftsmen such as leather goods companies, fashion designers, etc. I am listening to their needs and I offer my collection to create a unique weaving for them.
To read the next part :  Kapara – 2/3 Know-how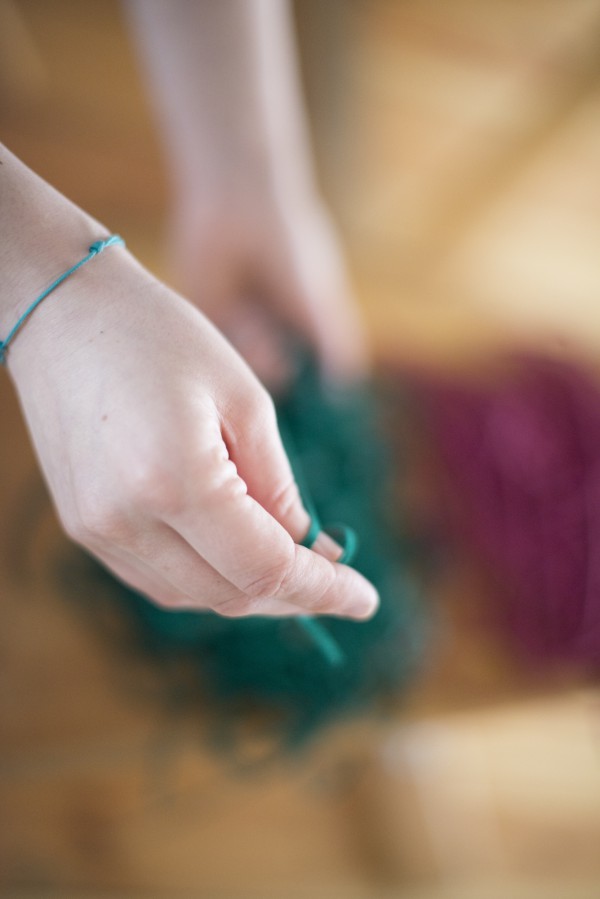 Photos : © Amélie Berton. Photographies fournies par Kapara et publiées avec son autorisation.