Immense patience is requested to create Kapara's fabrics. Justine reveals the workings of leather weaving in this second article dedicated to the savoir-faire.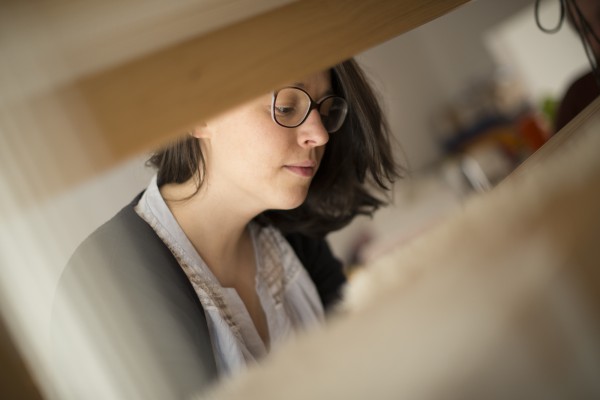 Where do you work?
Until now, I was working in Brussels. I am now returning to my rods because my workshop will be soon settled in Nantes. It will be surrounded by other workshops at the Atelier 67. A new start with many beautiful projects.

What is your favorite machine ? 
Surprising, a weaving loom. I install threads called warps on it at right angles. Once each thread is installed side by side, I can start to weave by including the weft at right angle.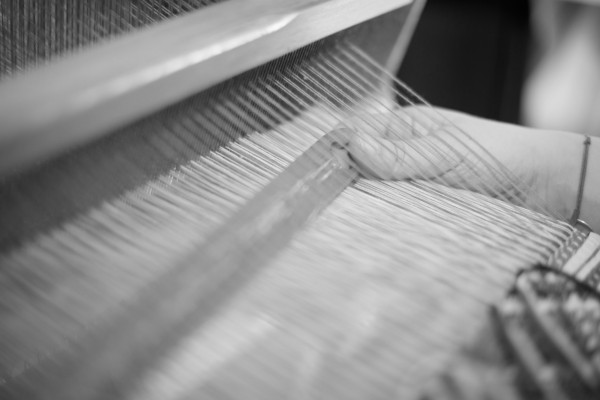 How do you choose your raw materials?
 The different leathers come from France. I only choose downgraded leathers (with holes, spots, scratches), it doesn't bother me at all because leather is converted into lace right away. I can easily avoid these imperfections and leave the perfect skins to persons who need it.

I always try to select threads from European spinnings even if it is more and more difficult to find.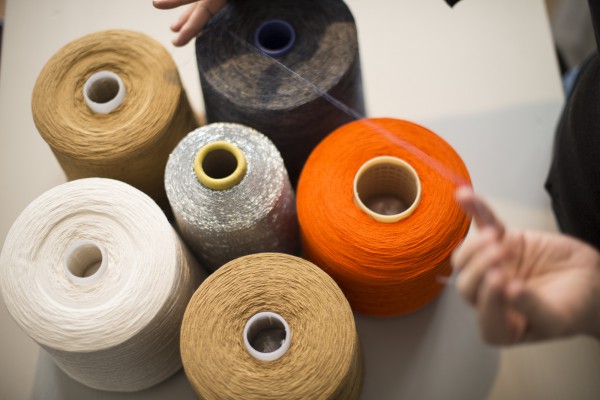 How do you produce a new piece?
After imbuing with the creator universe (the creator who will use my fabrics), I start my research, I select threads, leathers, weaves. This step is very important because it will define the finale fabrics. Once the sample is perfect, production can start, warping, installation of the weaving loom, leather cutting and weaving, at last.
Do you work by yourself?
Unfortunately, for now, yes but I hope it will change soon. I still communicate with my clients and, thanks to my future workshop, I will be able to speak with creators as well.
To read the next part : Kapara – 3/3 More details about Justine…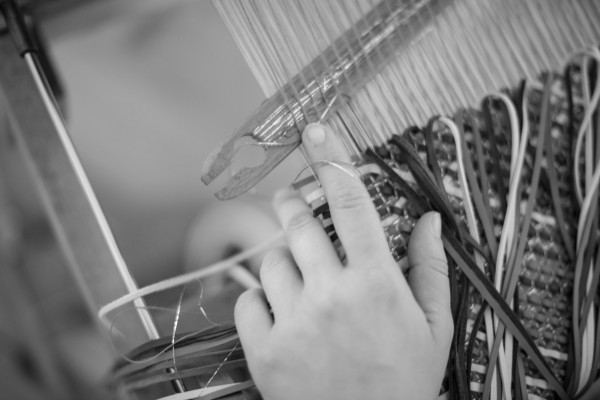 Photos : © Amélie Berton. Photographies fournies par Kapara et publiées avec son autorisation.