Giant and atypical, BigStuffed plushes carry us in a in soft and weird submarine world. Let's meet Dana Muskat, designer and protector of these peculiar animals.
Could you please introduce yourself?
My name is Dana Muskat, I am 31. I was born in Israel and I studied there, in Shenkar (College of Engineering and Design) but I have been living and working in Paris for 6 years. Two years ago, I have created BigStuffed.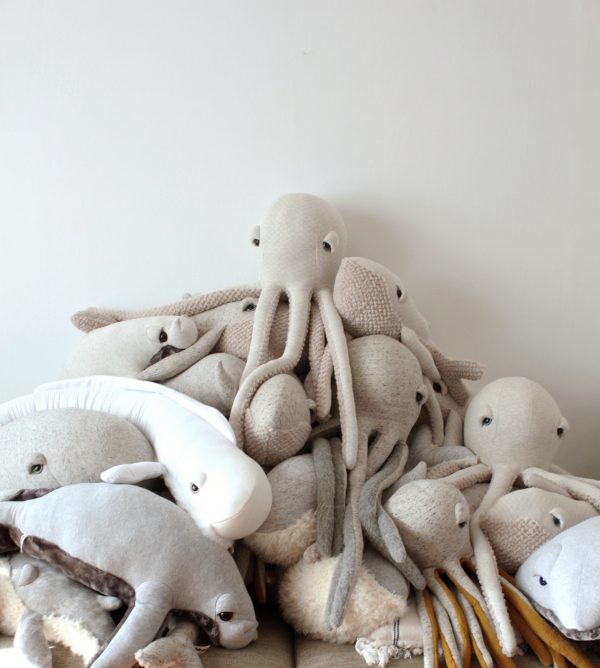 How would you define your universe?
My little world is like a melancholic fairy tale which always has a happy end. BigStuffed is my own version of The Ugly Duckling. BigStuffed creatures were almost created by accident, it accidentally became a source of light in my life.
I am connected to albino creatures because of my love for bright colours. These stories – about animals rejected by their family because of their difference – touch me and are part of my universe. Thus, plushes are pure, soft and beautiful while having dreamy and a bit sad eyes.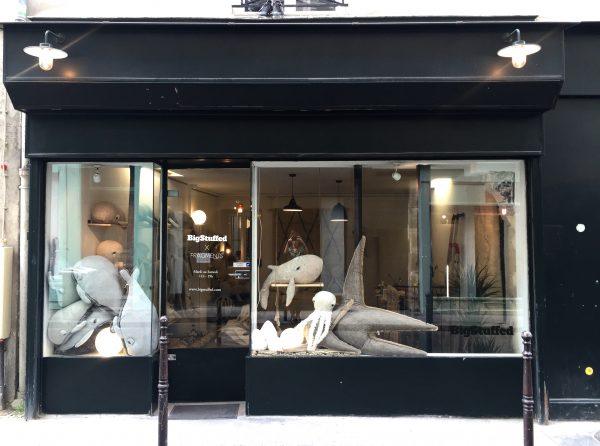 When and how have you decided to launch your activity?
At the time of the birth of my niece, I wanted to make her a welcome gift to this world. In a way, it was BigStuffed first octopus, it was white and 1 meter long! Later, I created a lovely whale for a good friend's son. Creating BigStuffed was finally common sense, it was obvious.
What have been your background before this launch?
After I graduated in a fashion bachelor degree in Israel, I came to Paris and I had the privilege of working with prestigious couture houses such as Lanvin, Giambatista Vali and Léa Peckre. But, after a while in the fashion world, I realized I wanted to create something new and, above all,, with my own hands.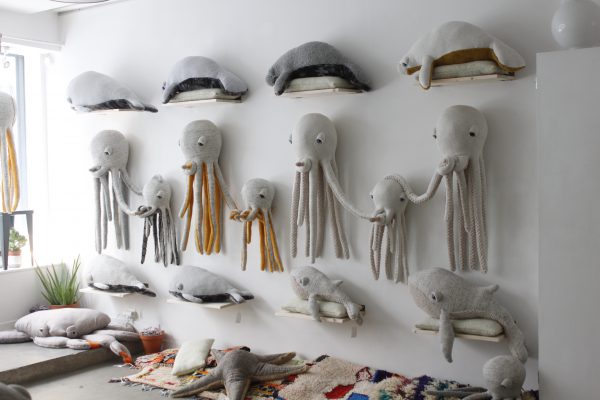 How did this passion start?
As I said earlier, everything began by accident. Creating a handmade gift for my niece was a trigger. I wanted to continue, to extend my family of creatures, to embrace all aspects of this adventure. Combining the textile and 3D design work and shaping real characters which expression and soul touch me, it is absolutely fascinating. I never thought I would use my fashion skills with this approach of design. It's perfect.
How does your creative process work?
Everything starts with an image I love. From an animal photograph in its natural habitat to a plush photograph, a very beautifuk carpet or a ceramic bowl. Then, I create shapes in the fabrics, some patterns. It is a long process, it requires great care and reflection. Plushes have to be imagined with padding, I have to pay attention to the shapes nice result.  BigStuffed creatures look seems simple and fluent, this is what makes their charm. But the difficulty is in this illusion of simplicity! When I am satisfied, I finalize the pattern and choose fabrics to adorn models. Then, I send the prototype to a factory to start the production.

Where do you find inspiration?
Overall, I love to explore all the treasures of Paris: exhibitions, shows, parks, restaurants, cinemas, etc. It is very stimulating.
To read the next part : Big Stuffed – 2/3 Know-how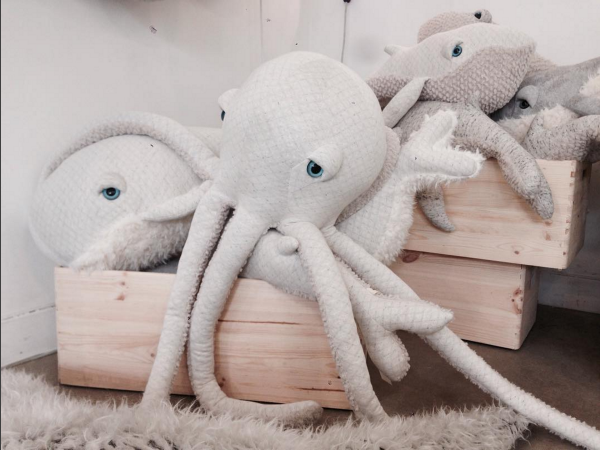 Photos : © BigStuffed. Photographies fournies par Dana Muskat et publiées avec son autorisation.