To conclude this interview, Duc Tran talks about artists who influence his work, differences between illustration and graphic design and the feeling of freedom provided by drawing.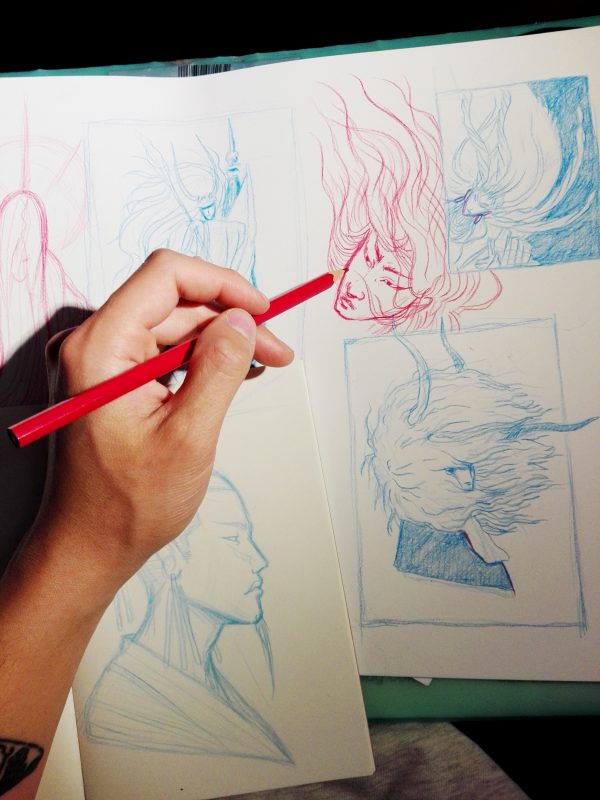 Could you please name illustrators you like?
Among those who influence me a lot, there is the Japanese artist Yoshitaka Amano who, for example, has worked in the video game universe. I really appreciate his work, it brought me a lot. Then I love Aubrey Beardsley, I recently  discovered his work and it clearly influenced my last drawings. I like his way to use black color and his streamlined characters. I also like the comic writer Moebius : his work about architecture and his way to represent the immensity of  things, his tiny characters in the space. In dance, I love two Japanese artists: Aya Sato and Bambi. They come from the voguing, a dance used in the fashion world. They look great and they are so elegant. The tattoo also influence me. For example, Gakkin – a Japanese tattoo artist who only works in black – and Guy Le Tattooer – a French tatto artist who works a lot with oriental patterns. In music, I love the Japanese composer Kenji Kawai who created Ghost in the Shell's soundtrack, among other things.  This movie marked my life.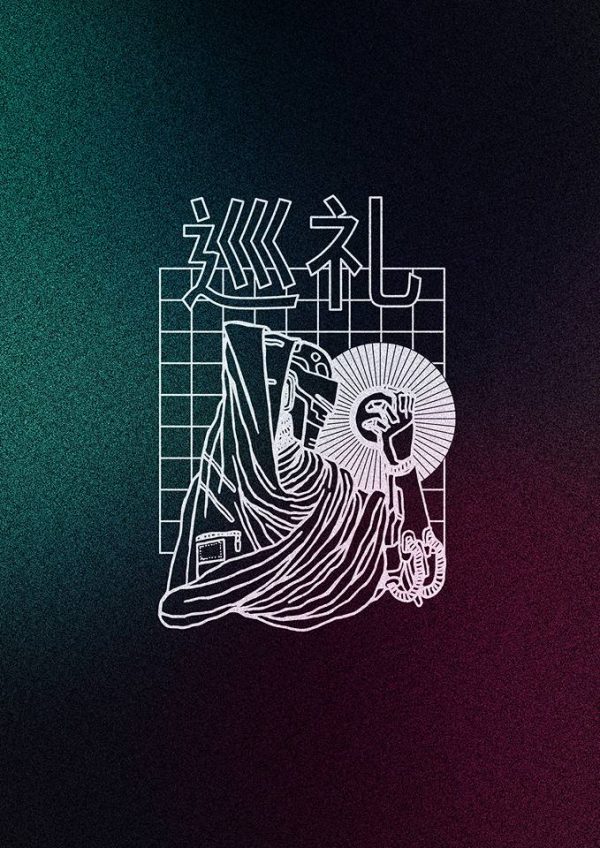 What are the qualities necessary to be an illustrator?
You need to be quite sensible, to be naturally curious, to observe a lot every day, to go into all the details, to be able to question yourself to continually develop your work and improve it.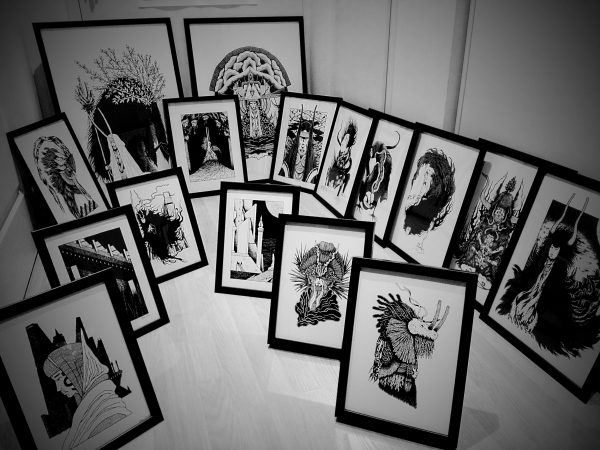 Is there a piece, made by another, that you would have loved to create?
Lately, it is Aubrey Beardsley's work. He has already drawn characters I imagined, these ghostly figures, very slender and enigmatic.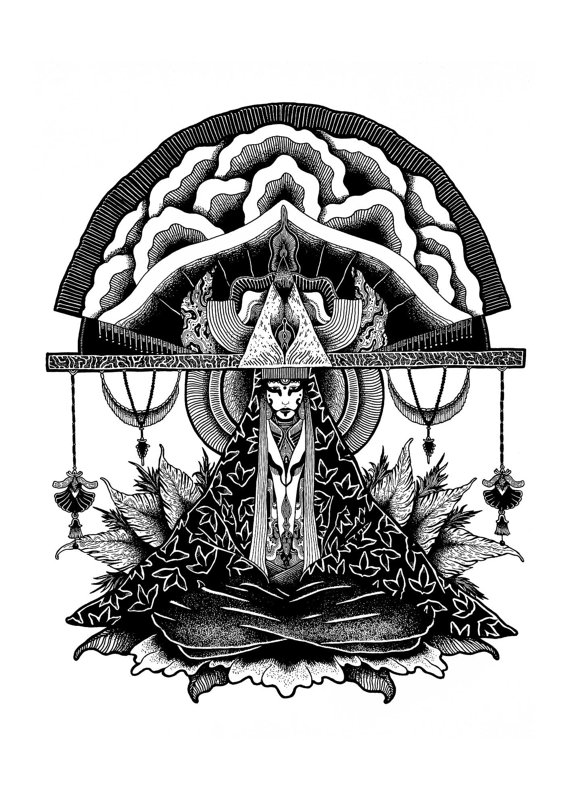 What is the most difficult and the most rewarding things about illustration?
The most rewarding thing is to show my pieces and to see the young art students astonished look. They congratulate me and it takes me back to my studies, years ago. I admire the work of other artists and it is rewarding to arouse this feeling in some peole who watch at my work. I also have compliments from painters, graffiti artists, illustrators and tattoo artists, it is very flattering.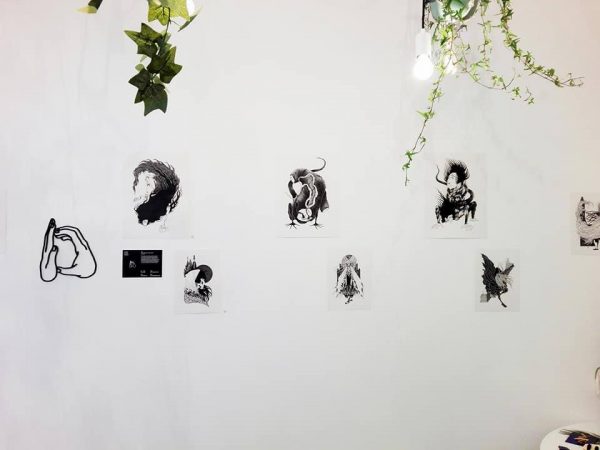 In 2017, the most difficult thing is the internet era. Everyboday can release his work online. There are thousands of talented people and we melt away into the masses. You need to differentiate yourself and it is not easy because there will always be a person who create pieces close to your work. The most important thing is not necessarily to be original. You need to be able to grasp the opportunities and to know that your work is worth.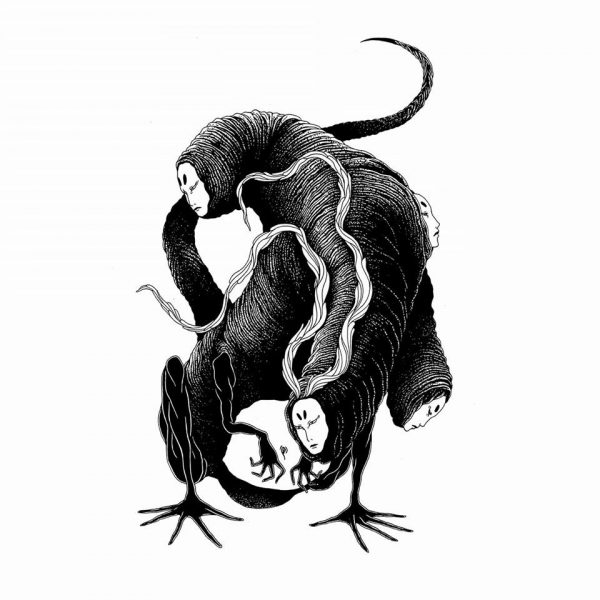 What are the main differences between your work as a graphic designer and illustration?
Illustration is a pleasure, I have no limit. It allows me to express myself, to do what I want without satisfying the requests of a client. I create pieces and – in a way – I impose it to the public, as it is. There is no modification nor correction I care less about what people think. Graphic design is a commissioned work, we find a solution through visual codes (typography, composition, color, etc.). It is different. I love my work as a graphic designer but my universe is dark and it wouldn't work if I used it in graphic design for my clients. I must adapt myself and qualify my style to adapt it to the public. That's the main difference between my two activities.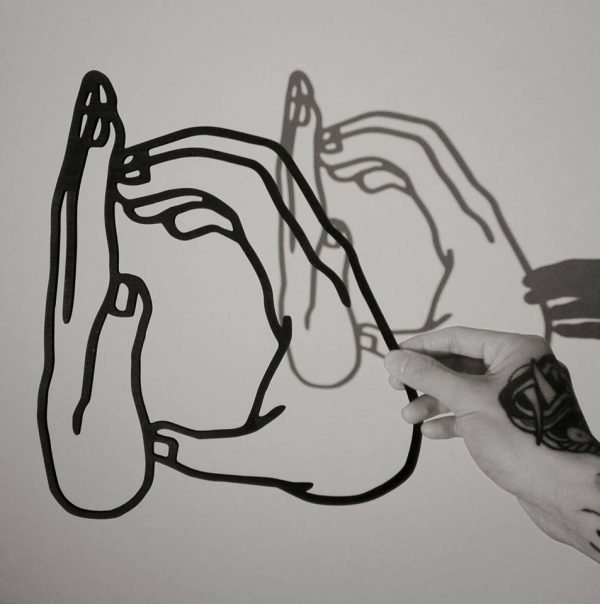 What are your projects?
I try to participate to a convention or a pop up store every month. I would like to create an edition that gathers my illustrations. For now, I only have around 40 illustrations, it is not enough. I would like to create more pieces so I keep drawing and I will see what I can do in the next months. That would be great because I have been asked about this kind of medium.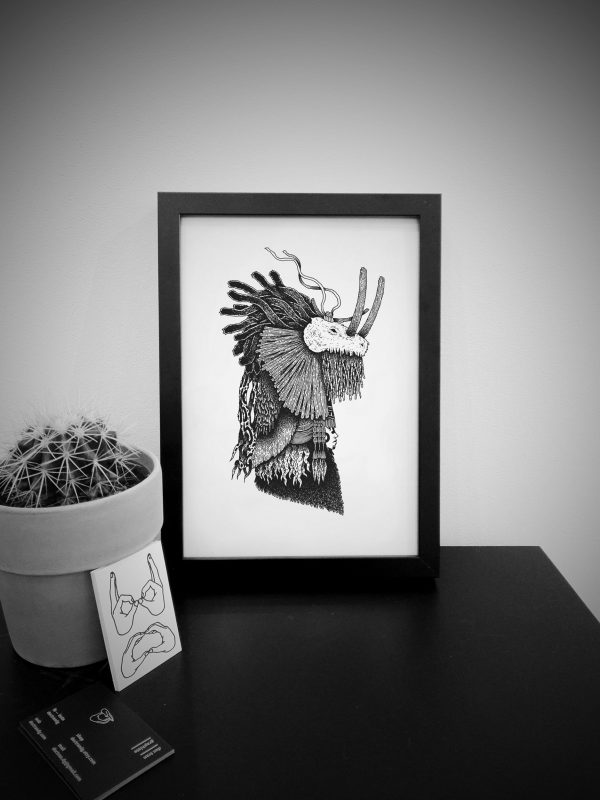 Which designer would you like to see on L'Envers du Décor?
My friend Karima and her brand ISLI. She makes jewels and flashy lights in poplar wood, I really like her visual universe. We show our pieces together several times. There is a real singularity in her work.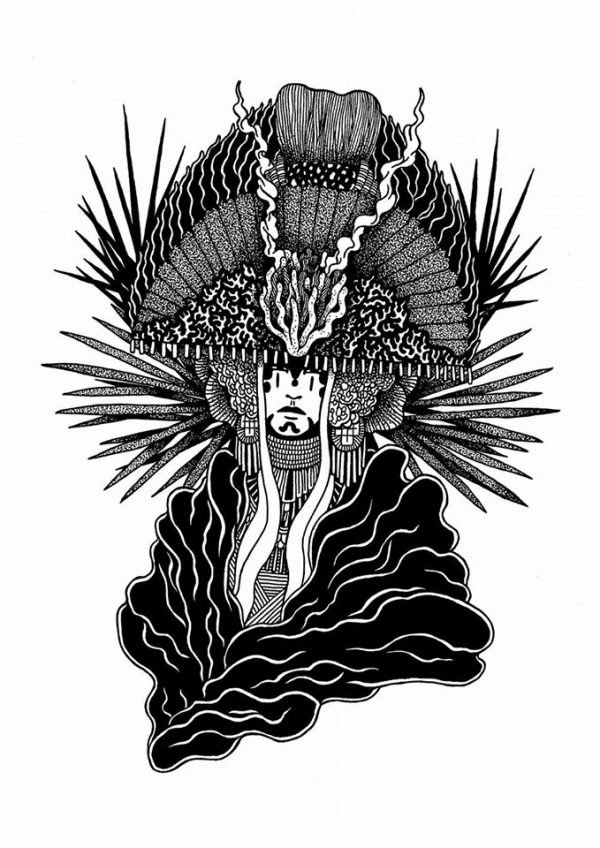 Thank you Duc!
 To find Duc Tran :
Website : ductrandg.com
Shop : etsy.com/shop/ductrandg
Instagram : @ductrandg
Facebook : facebook.com/ductrandg
Photos : © Duc Tran. Photographs provided by Duc Tran and published with his approval.