Every artistic activity starts anonymously through the imagination of a person who wants to express this creative bubbling. Duc Tran began his illustration work in parallel with his professional activity and – from that day – he is still developing it. Let's talk with him about his creative process.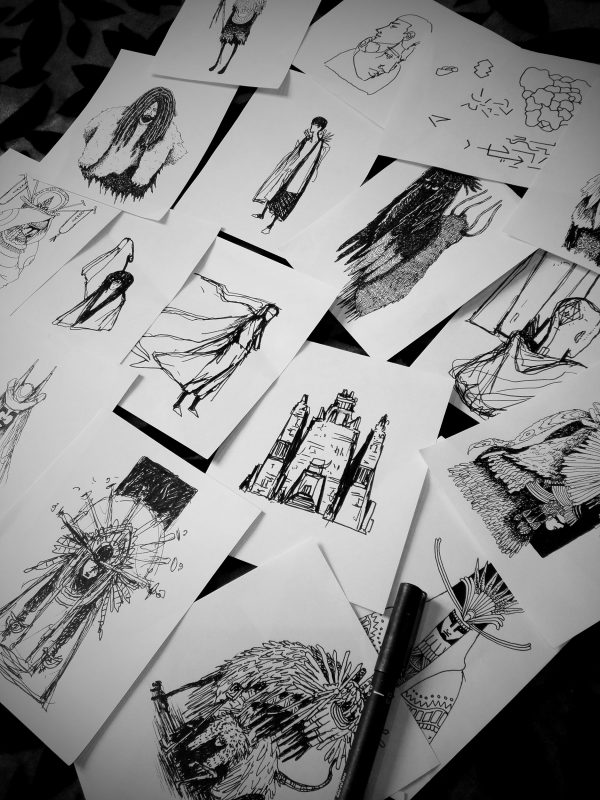 Where do you work?
Mostly at home. I need to chill out and listen to my music.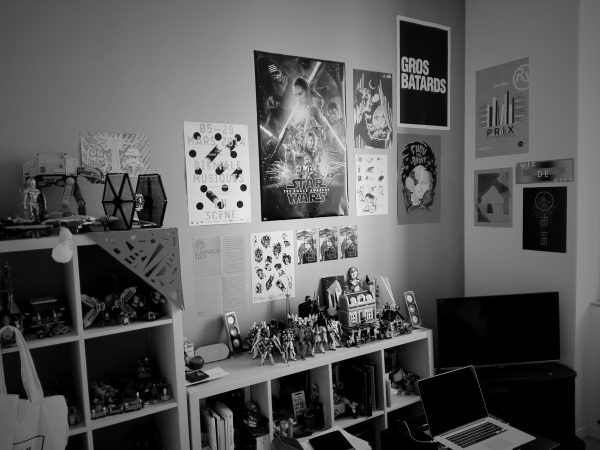 What is your favourite tool?
I mostly use a Rotring. I use it because I care about details, I want to have thin lines. I also use coloured pencil, it is the first step to create shapes and think about my composition.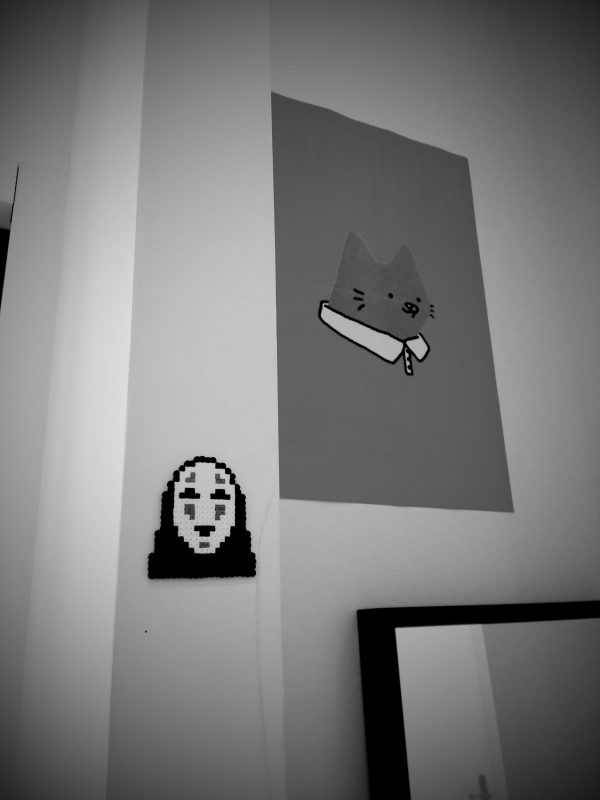 What are the others tools you mostly use?
I use Posca markers. I almost only use felt pens so it will always be about thiner or thicker markers. I also use Indian ink and brushes to make big flattened effects. My tools change according to the desired effect (texture or flattened effect).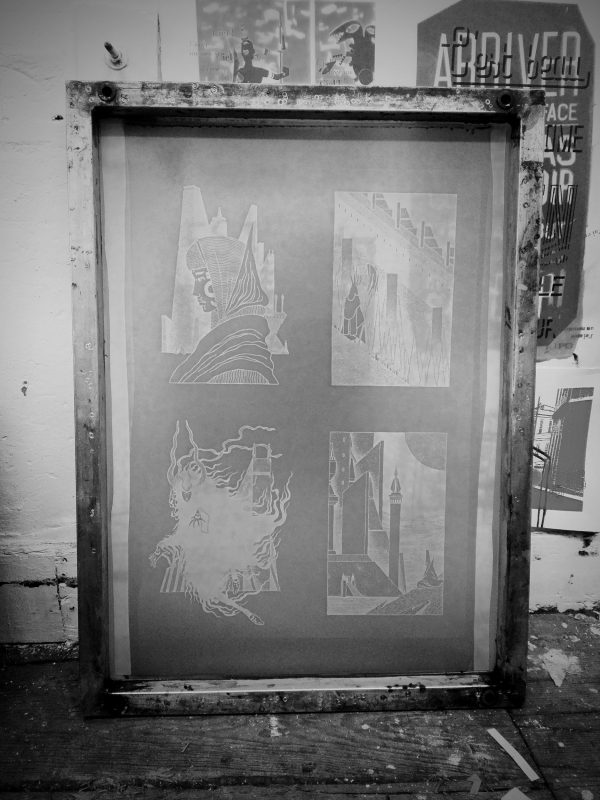 Which mediums do you use?
I am very frugal so I don't have specific papers. I use sketchbooks, A3 sheets or French 'raisin' sheets from the stationery shop. Otherwise, regarding my silk-screen printings, I often use recycled paper because I like its grain and texture. I buy my material in classic shops for applied art.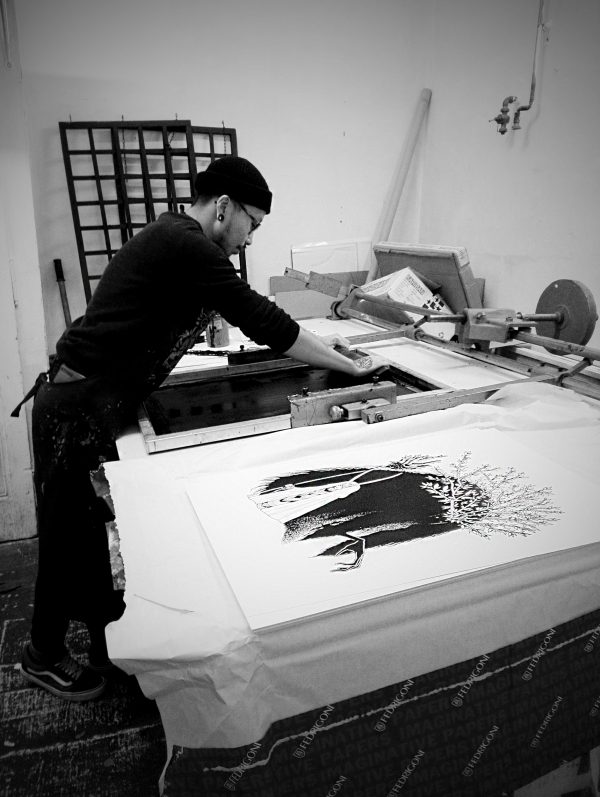 How does your creative process work?
I have different processes. Sometimes, I have an idea – like a projection in my head – by observing an object, a video clip, a movie, etc. Fragments of my everyday life inspire me. I memorize them and the composition idea just pops. When I don't have a specific idea, I draw small-scale sketches in my notebooks. I draw shapes, positions, looks, clothes, etc. Then I assemble them. It is like a formula, I look for ideas everywhere. I think this process is related to my job as a graphic designer. I mostly use the same codes such as the assembly of components.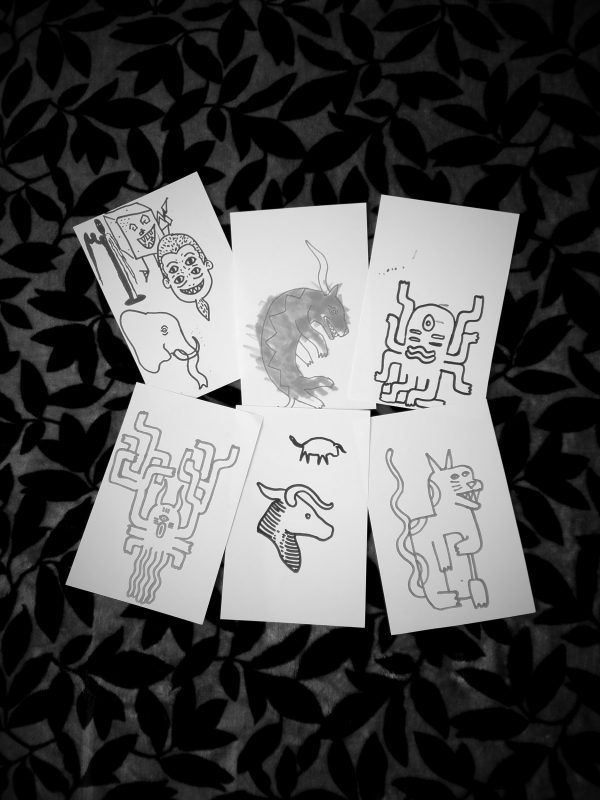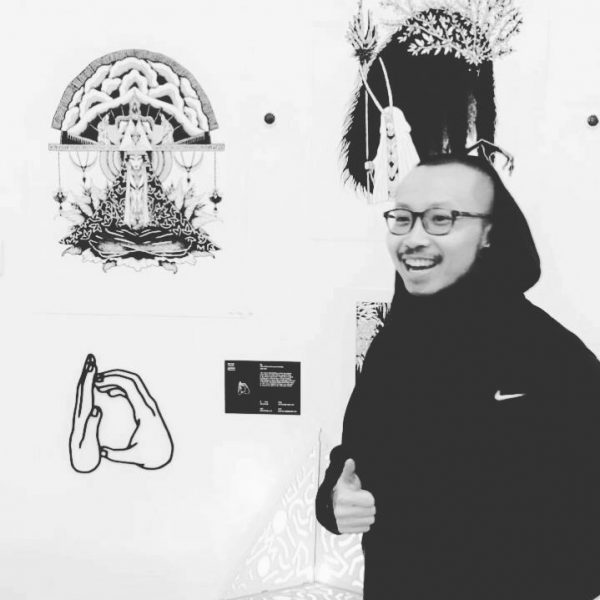 Apart from the Japanese influence, where does your inspiration come from?
From dance, I dance hip-hop. In my drawings, I work a lot on movement and drapes. I am also influenced by the tattoo, animation movies, video games and fashion. My universe is ethnic but my influences are also very contemporary.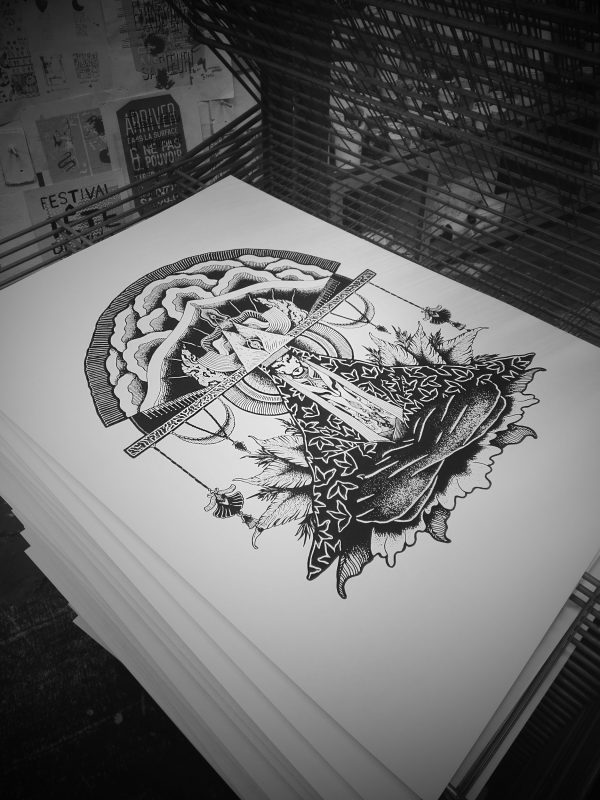 How do you organize your time between illustration and your job as a graphic designer, ?
It is a bt complicated. Generally, it is during the week end or at night. I am a night owl, I always find time to draw. I have also been unemployed during a few months and it allowed me to launch my project.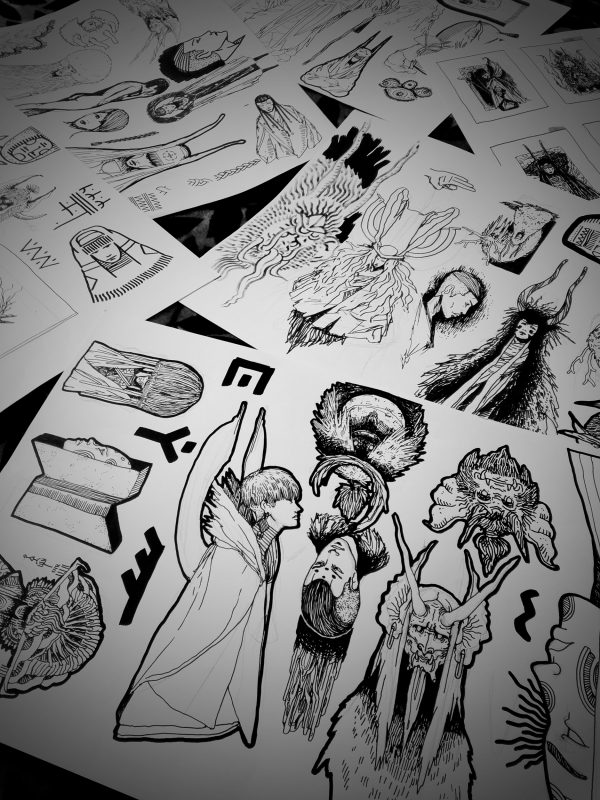 Photos : © Duc Tran. Photographs provided by Duc Tran and published with his approval.