SAMUEL BRAND, PROJECTS ET REFERENCES
To conclude this meeting with Samuel Brand, glassblower and pearl-maker, I wanted to talk about his tastes and to ask him about the real conditions of his work. Samuel would find a life without glass difficult but he knows he made a difficult choice. He mentions, with honesty, his challenges, his proferssional satisfactions and the important points that must be taken into account when you want to start this adventure.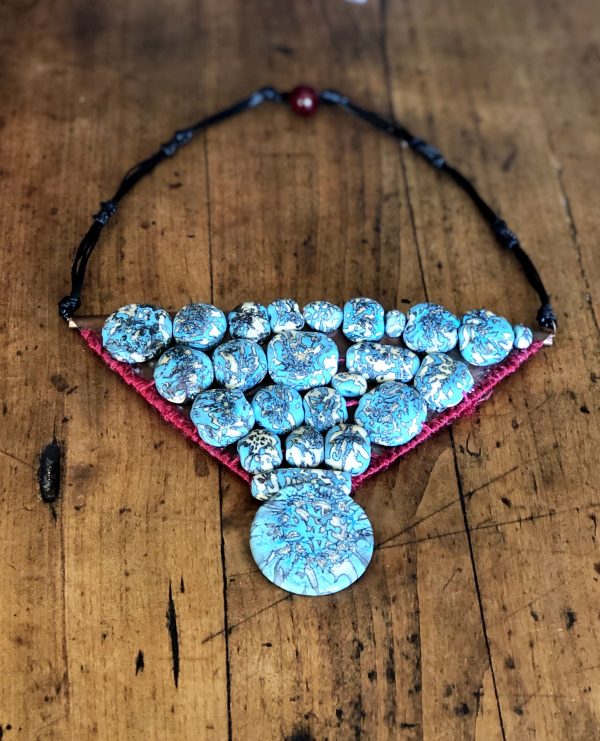 Could you name artists you like ?
A painter named Delène Bartholdi. He works with gold and silver foils. I wanted to make my BMA (arts and crafts) diploma project with him. We finally had to work with restaurants. He seemed to be excited by the project, I was quite disappointed not to do it. I already had a precise idea in mind and I contacted him. We never know, it could happen someday. Otherwise, I like William Turner, a genius. I like many other artists ! I love colours !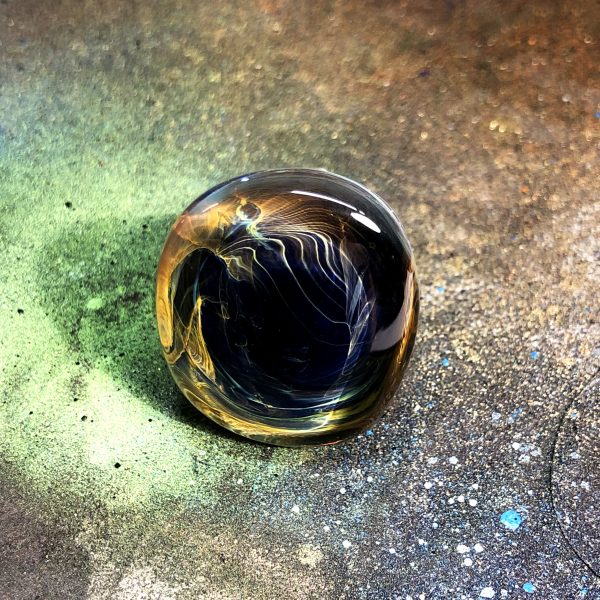 Is there a piece or artwork that you always have had ?
I have a piece made by Pierre Nicolle. He gave it to me. It is a bottle that we change into a kind of pot. This story accompanies me. I was here when it was made, that's a technique I really liked and we made a good job together. I have many crafted pieces at home, there is no specific piece that follows me around. During an exhibition, I met a sculptor who made iron wire pieces. He offered me a small glassblower. It is a good memory, we had a nice chat. These are significant memories. I don't own artworks.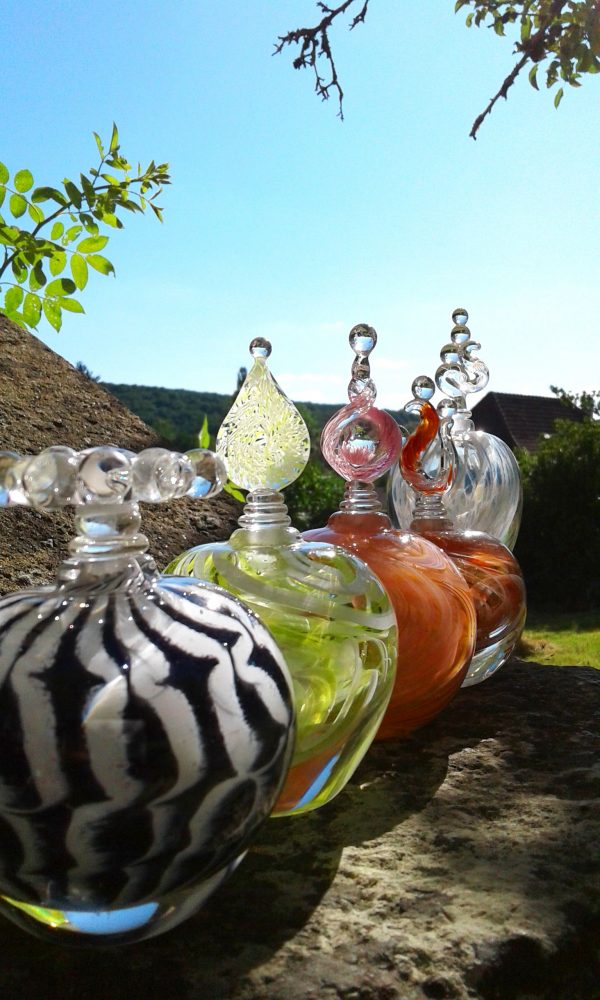 What are the main qualities you need to be a glassblower ?
Tenacity ! You need to hand on, it is a difficult job. It is difficult to earn a living, consumables are expensive and there are many restrictions with glass. It worth it because it is an wonderful material. We can do amazing things with glass. I think there still are tracks, maybe not unknown, but surprising tracks to explore. You need to remember you don't only have hands, you have abrain, and you need to use it. You need to think about many things, to develop projects and to do your best. You also need physical strenght, endurance, speed and accuracy. It is a quite complete job. You need to work with specific temperatures.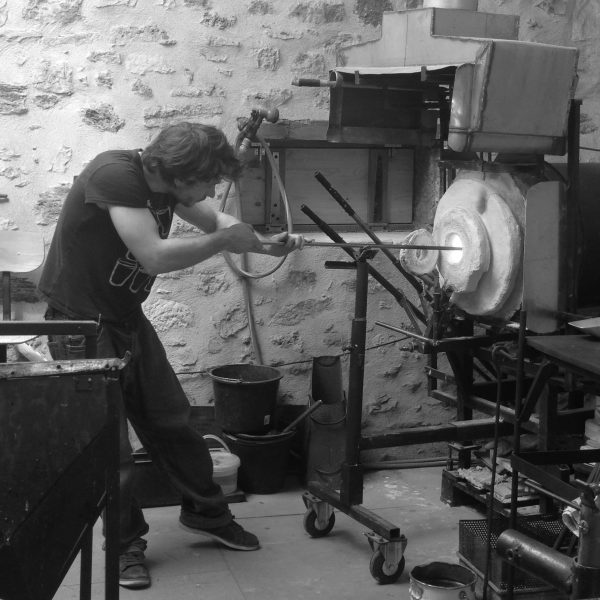 Over time, it becomes an habit but, at the beginning, it is tiring. You need to be perfectionist because with glass, it can go wrong. We cannot control everything or maje twice the same piece. We can make quite similar pieces but not identical. You need to remember you are only here to guide the material. When you relax, you achieve your goal more easily. According to my mood, I can more or less make pieces. I sometimes decided to stop working because I was unable to do anything. I spent energy, consumables and glass but it was a bad day. When I am tired, the material feels it and makes me suffer. If I make usual pieces, I can make it because I am used to the gestures. However, if I make a more technical piece, I need to postpone it. When you are tired or in pain, you need to listen to your body or glass will makes you regret it !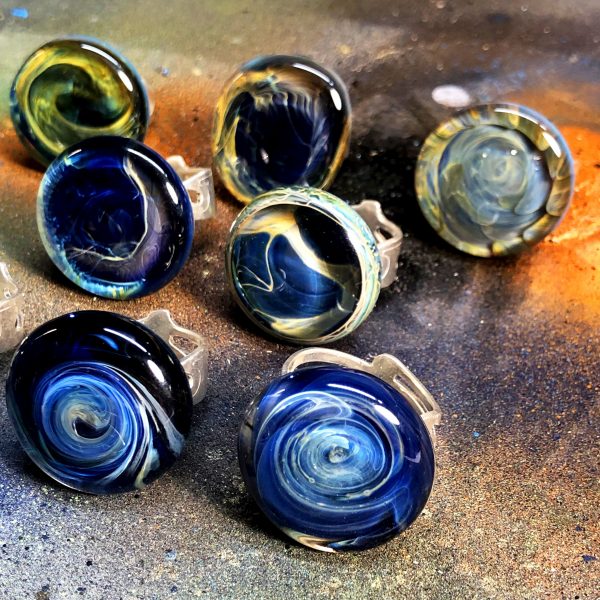 What would you advise to a new glassblower ?
Go ahead ! anyway, it is quite simple, if a glassblower is passionate, he will continue. I remember the first time I touched glass in high school. A teacher offered to take a metal 'ferret' to manipulate it. My friends stepped back, I didn't. It was important to me, I wanted to start right away. Once you manipulated glass for the first time, it is awesome. I would advise him to persist and I would wish him good luck because it is a difficult job that requires determination, really ! It is very important. Some glassblowers would advise him not to start. I don't want to say that. Over time, I make progress and I perpetually learn new techniques, I explore many things. I discover persons who work differently and it is passionate. There are also trough periods. When we repeatidly make usual pieces, it is not boring but it is less magical than when you make a piece for the first time.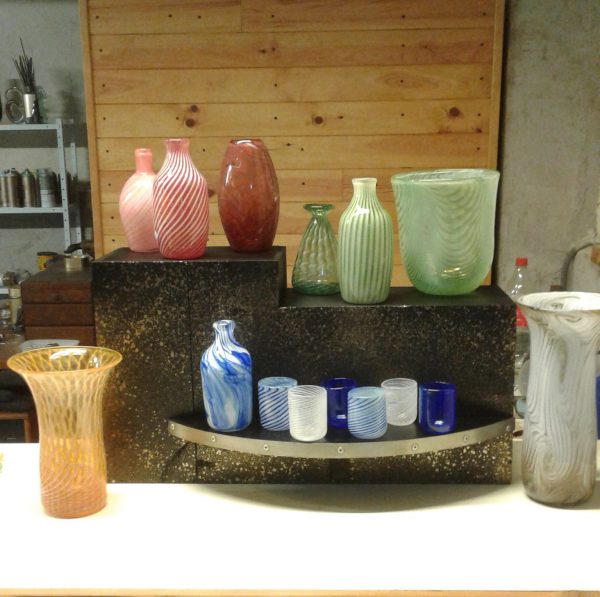 Is there a piece – made by another designer – that you would like to have loved to make ?
I see very nice projects. I also draw methods in my notebooks and I discover later that other glassblowers tried them. When I realize it, I am a bit disappointed. When I was in Saint-Louis, I would have loved to participate to glass fountains projects. I would have liked to work on this project with the entire crew, not by myself. I was interested by the production process, not the piece.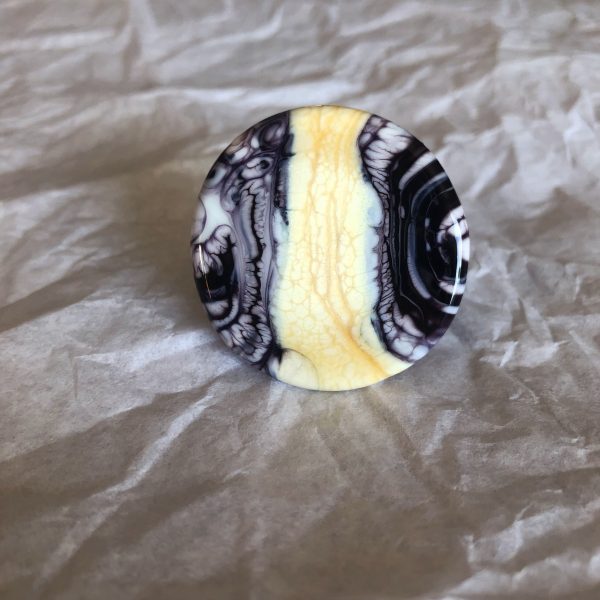 Would you like to work in a team ?
There are moments when I like to be alone and some others when I would like to work with other glassmakers. Moreover, it is more or less what I do. We sometimes make small pieces with Thibaut, my friend who is a glassblower, to have fun. This collaboration is nice. With a team, we can make projects that you cannot do on your own, it is cool !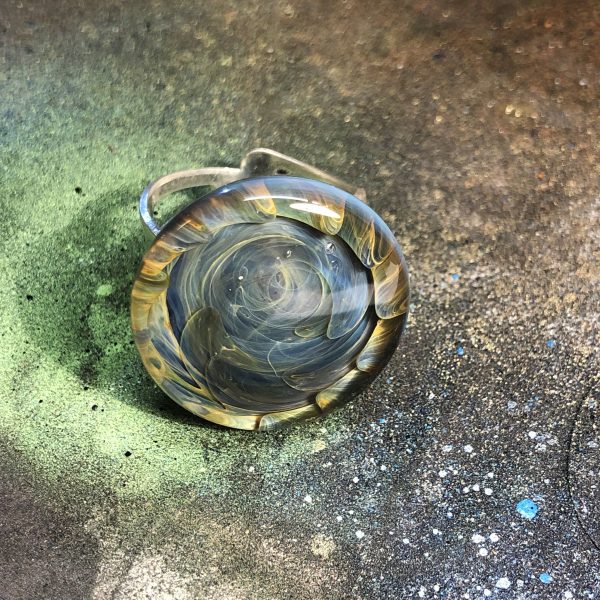 What is your biggest challenge ?
Sales ! It is the most difficult thing. In terms of administration, there are many documents to manage, it is not funny ! I do it to be able to keep working. If I won at the lottery, I would not stop making pieces. On the contrary, I think I would like to try new materials and tools. Good tools can allow to make things I cannot do for now. In terms of production, there are pieces restorations that are really nice but tough. I practised with Pierre Nicolle who restored many pieces. It is a difficult and complex process and the use of compas sis not easy.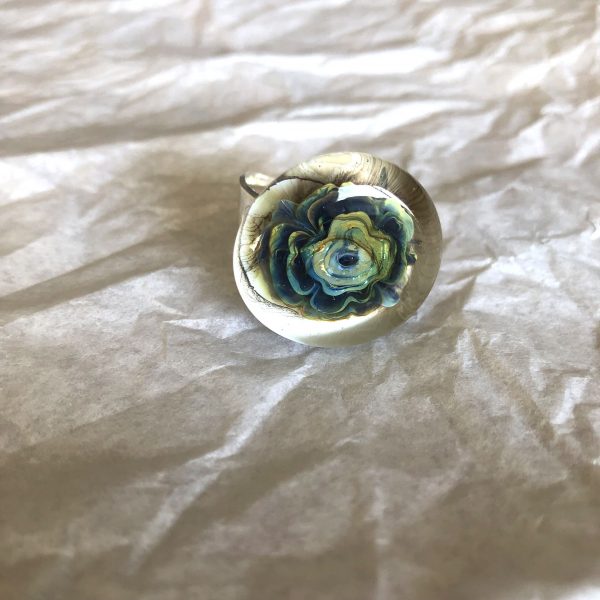 What is the most rewarding thing ?
Some time ago, during a market, a young guy told me he had a crush for one of my paperweights. It was nice, people rarely talk about crushes. The most rewarding thing remains to make a living from his work. It is hard but when I realize I am a glassblower, I am happy.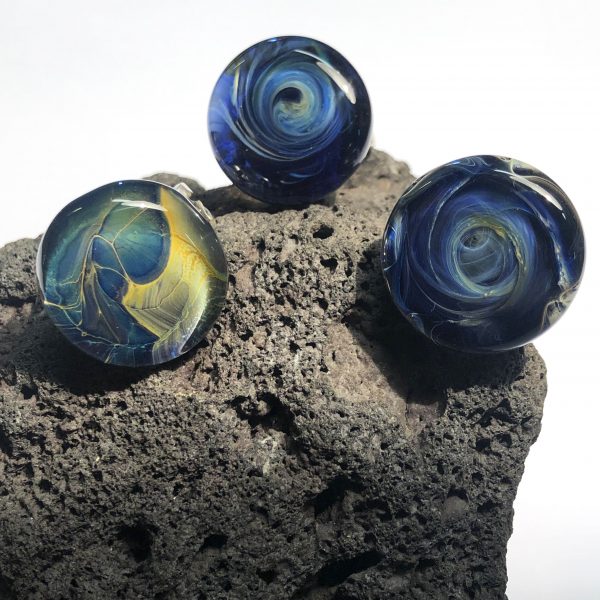 Which designer would you like to see on L'Envers du Décor ?
Zlarine, fine jewellery. They are three jewellers and they are doing an amazing job.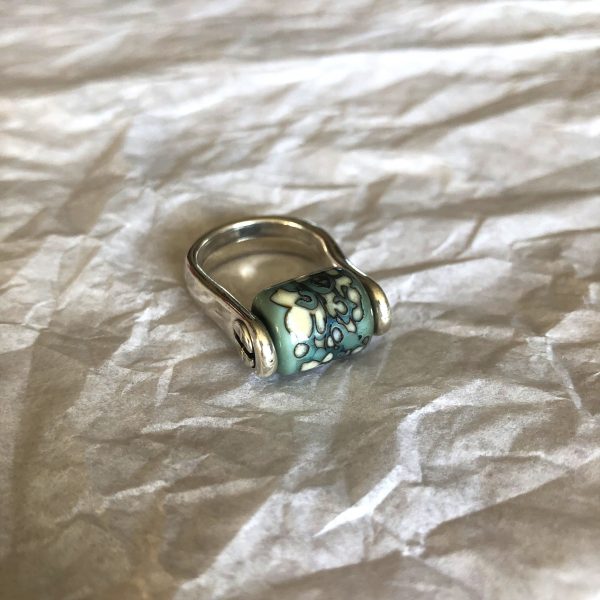 To follow L'Atelier verrerie du Chat Noir :
Facebook : facebook.com/latelierverrerieduchatnoir/
Instagram : @latelierverrerieduchatnoir
Photos : © L'Atelier verrerie du Chat Noir, © L'Envers du Décor. Photographs provided by Samuel Brand and L'Envers du Décor and published with their approval.