After a discussion about Juliette Laloë's pieces and creation, this second article is dedicated to her Juliette's workshop. We evoke her working approach, her inspirations, her commitment, her doubts and her vision of this job.

Where do you work?
I work at home, in my workshop. Thanks to big spaces, I can separate my workshop in two parts. A space dedicated to conception-production and a space dedicated to metal work, outside, in the family blacksmith. However, I would also like to work in co-working spaces simultaneously (I am looking for it).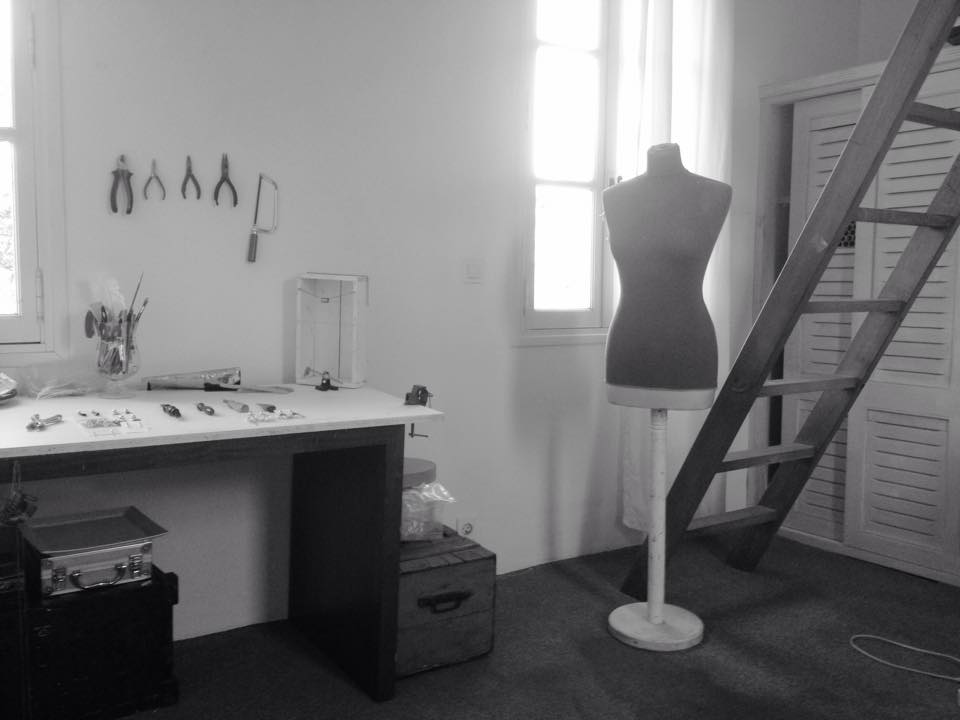 How does your creative process work?
It depends, sometimes I already have a precise idea and I write it down on a paper to see how I can make it. Sometimes, a documentary or a book gives me references. Generally, it is the meeting with a material which provides me a multitude of interpretations. I draw then I test.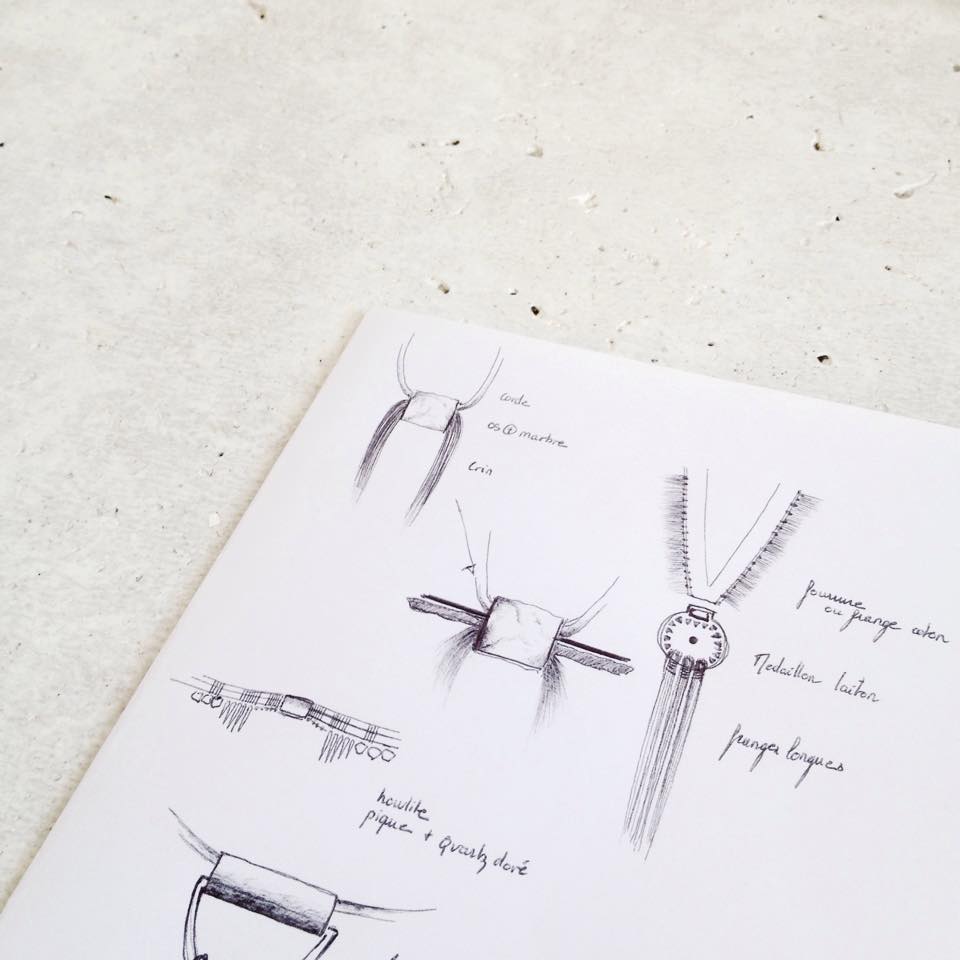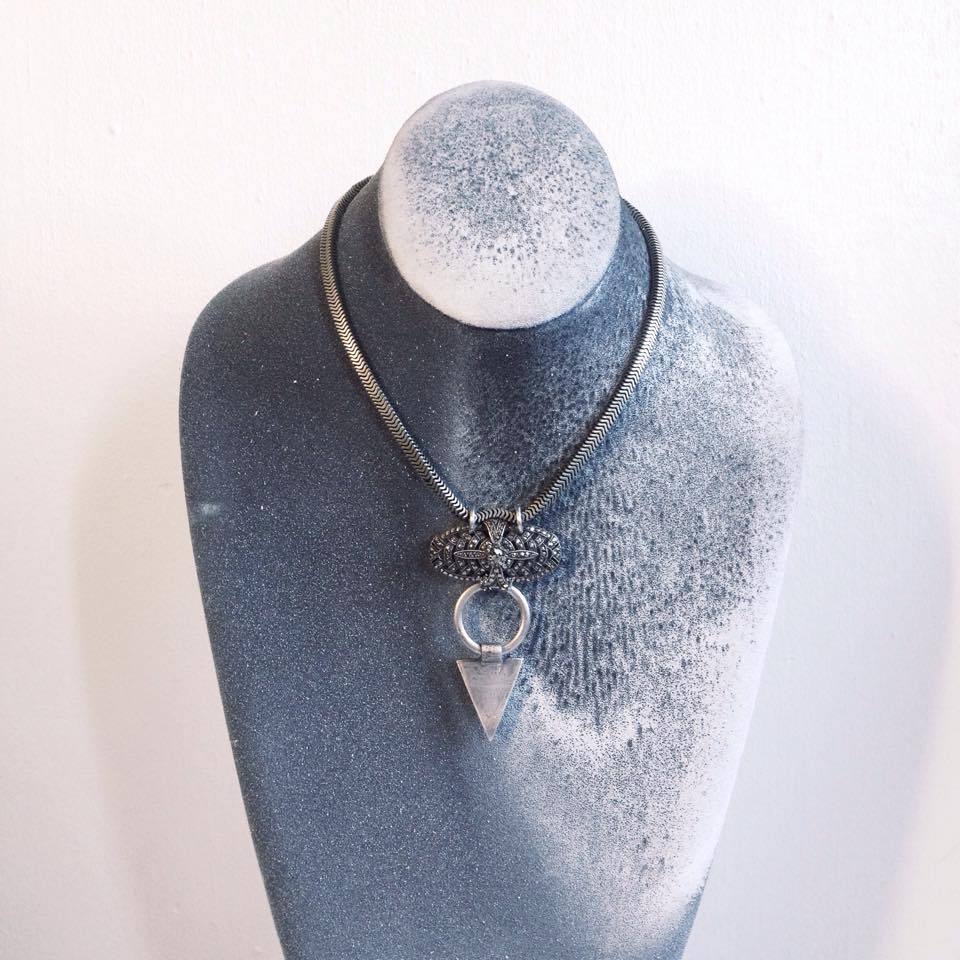 What is your favorite tool?
The GRINDER! It is the noisiest tool and not necessarily the most useful but I love the idea to use such a tool as if I was carving to find a subtle result.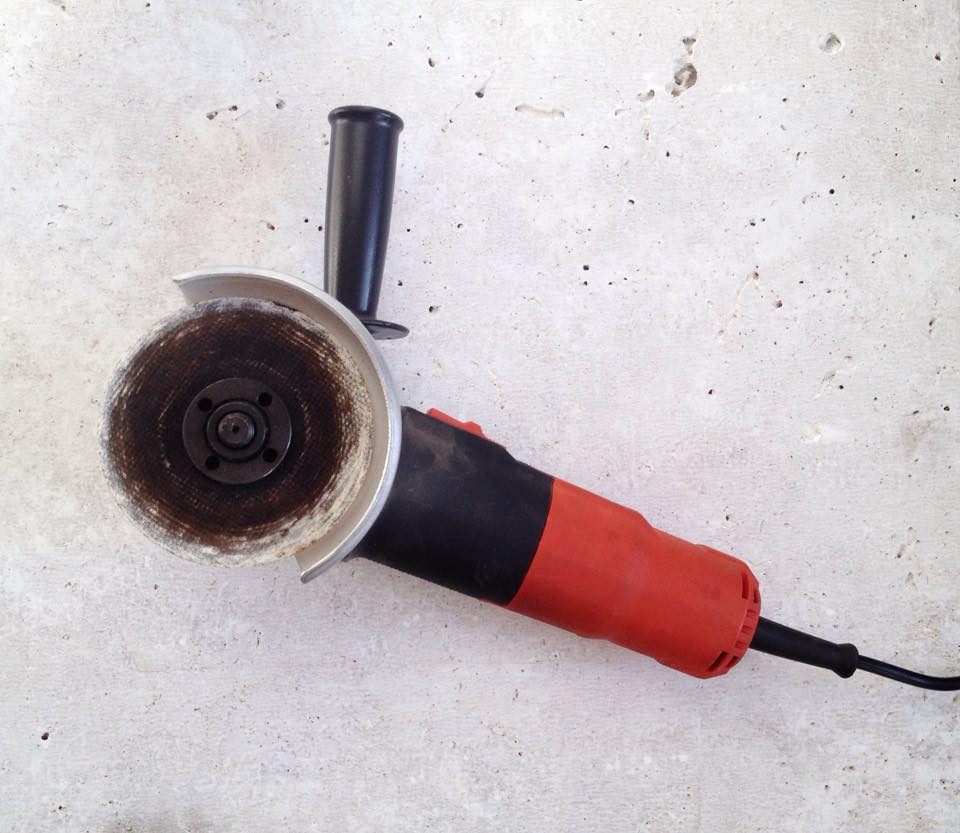 How do you choose raw materials?
Raw materials come from my trips and other people trips. They also come from nature and from flea markets. Regarding chains, they come from a very good provider.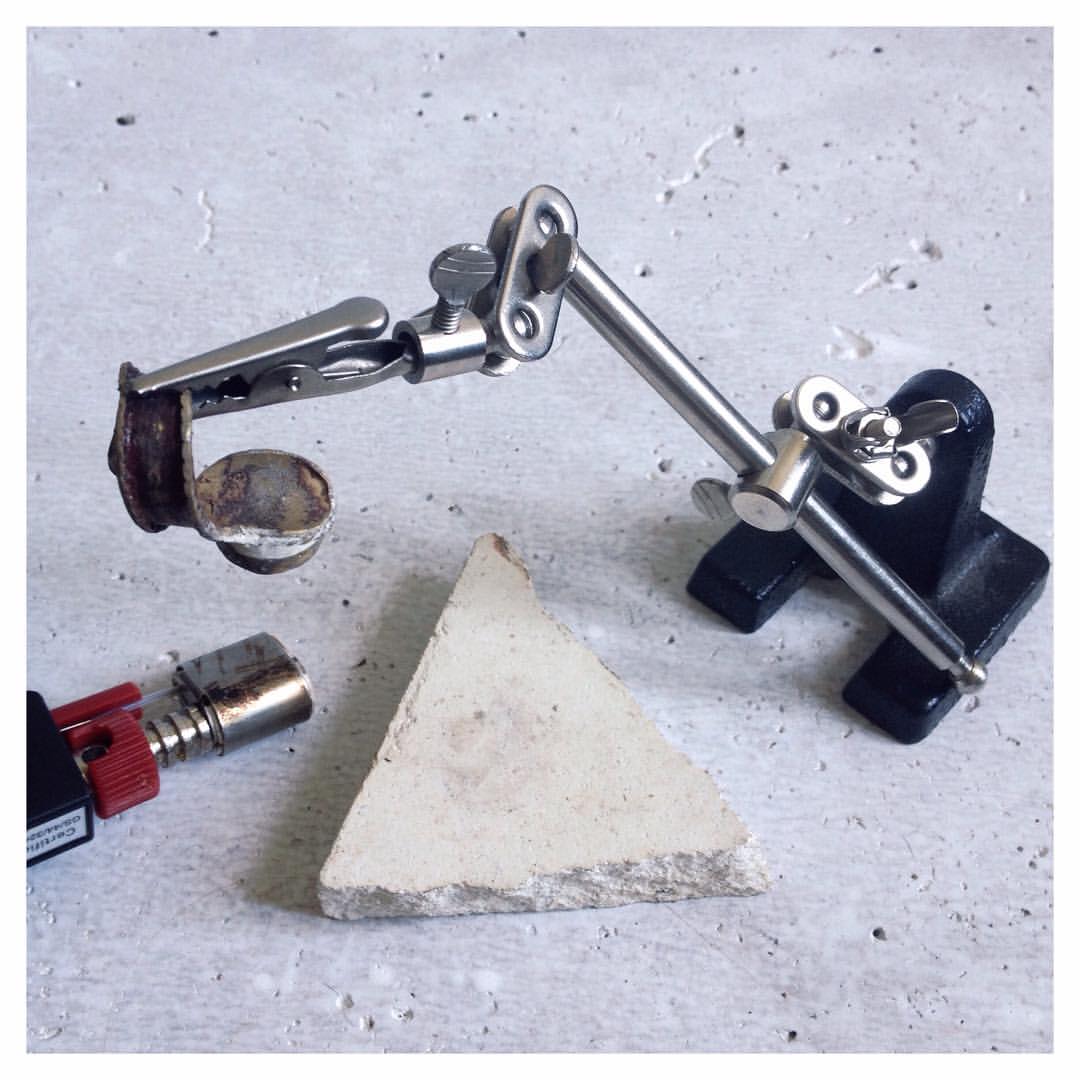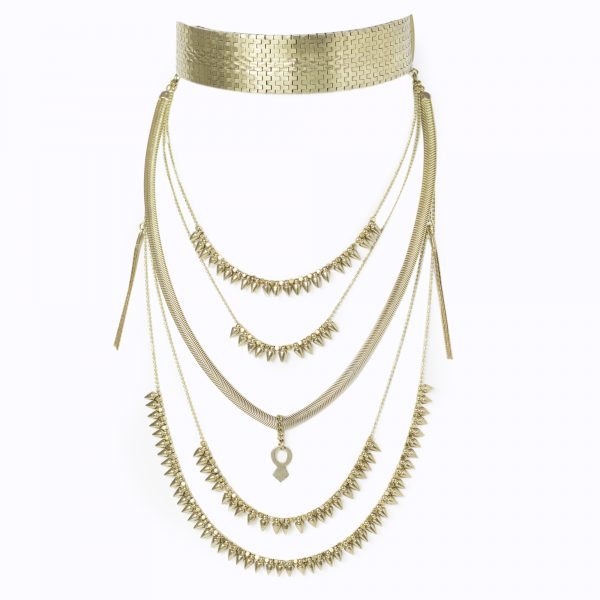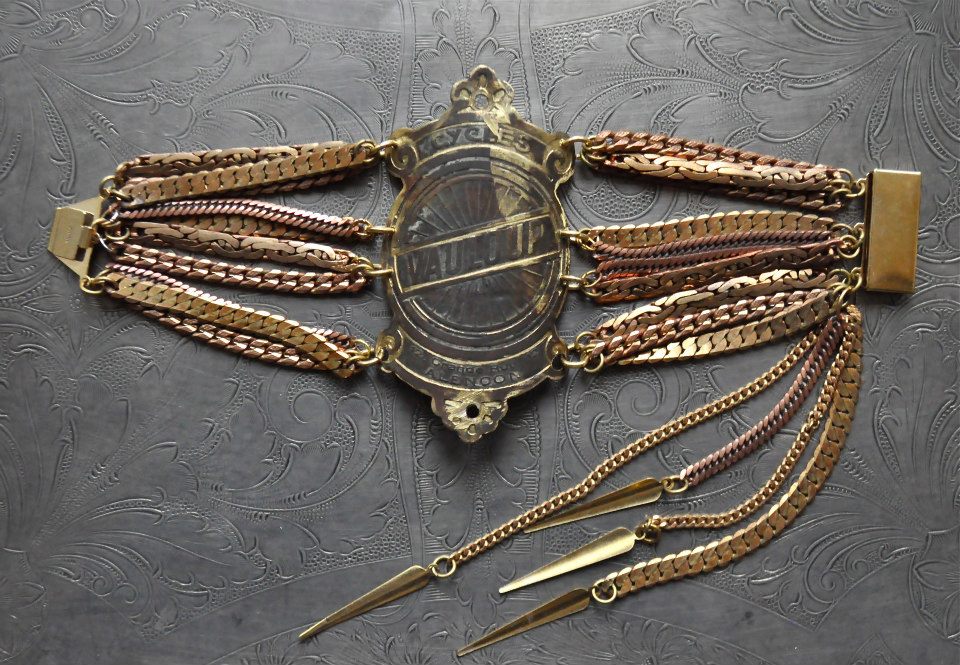 Which tools do you mostly use?
All the traditional tools : saw, pliers, scissors, tongs, a ring tool, steel brushes to reveal silver and my Dremel to polish. I also have a small kitchen torch and I use the blacksmith. My father left me his professional workshop where there is all the material necessary to work on metal. There are big  drills, a blacksmith, an anvil, etc. I still tinker a lot!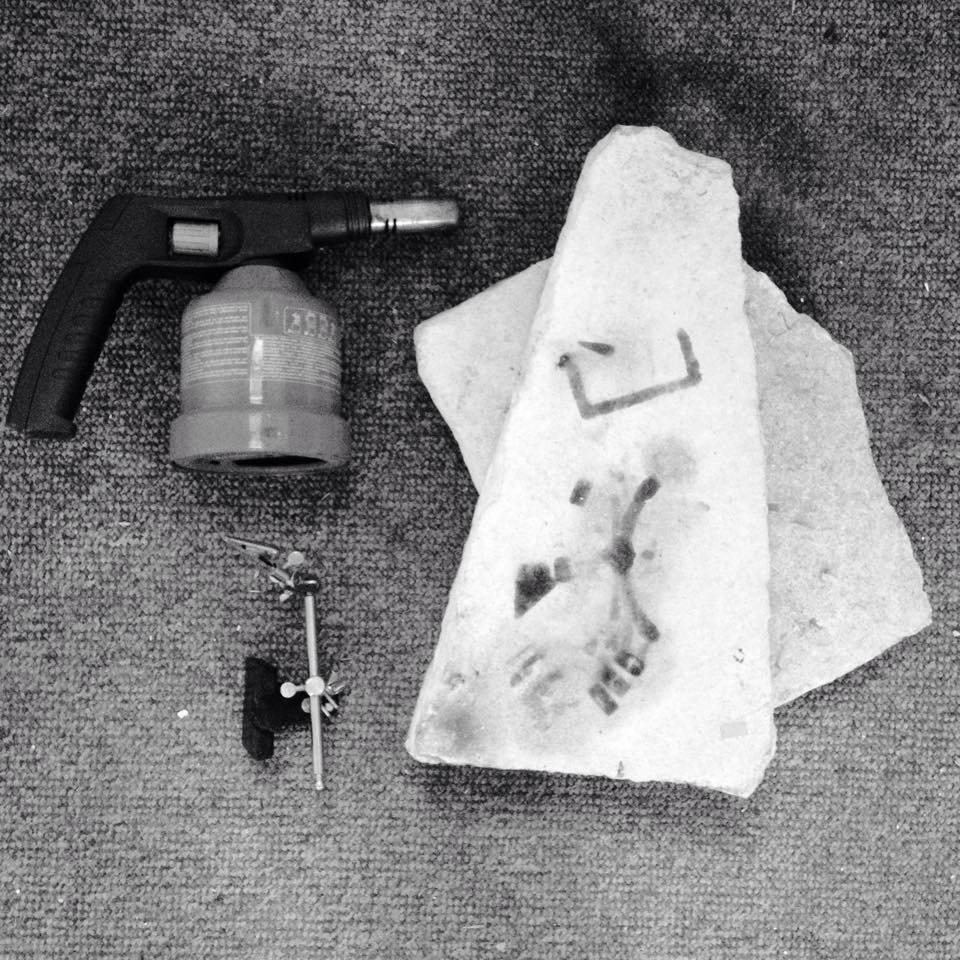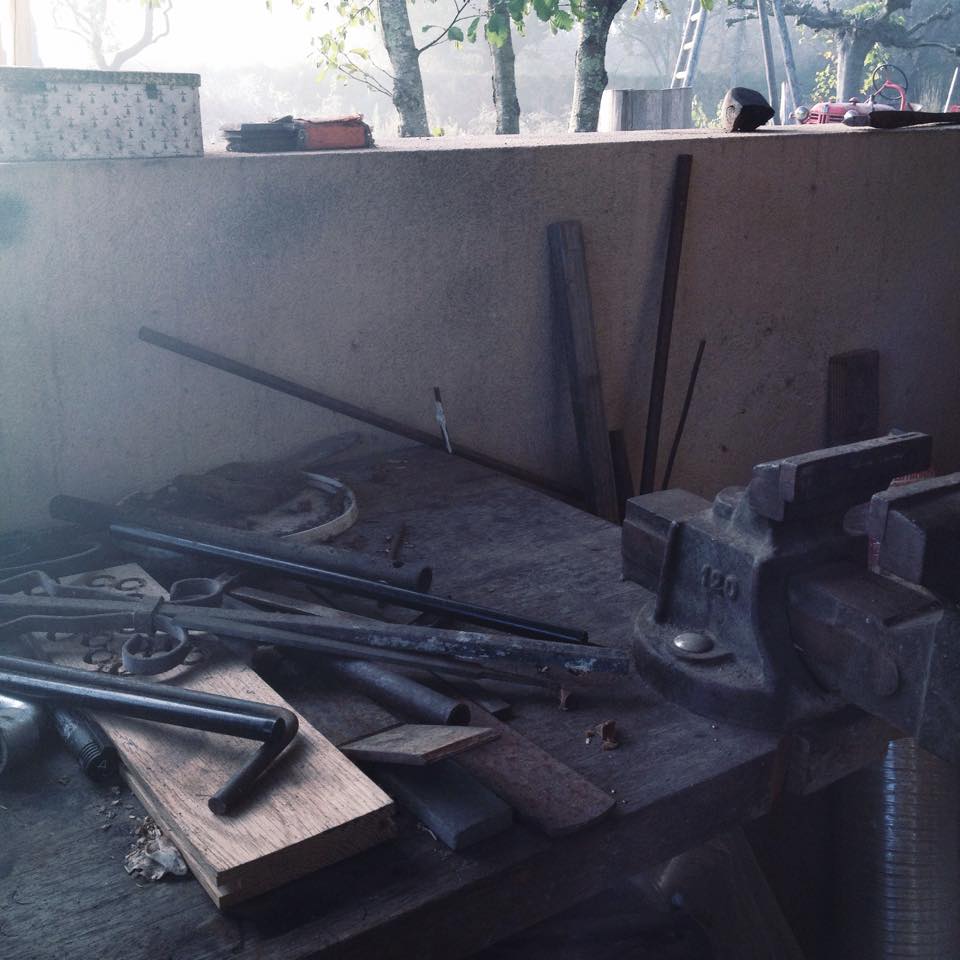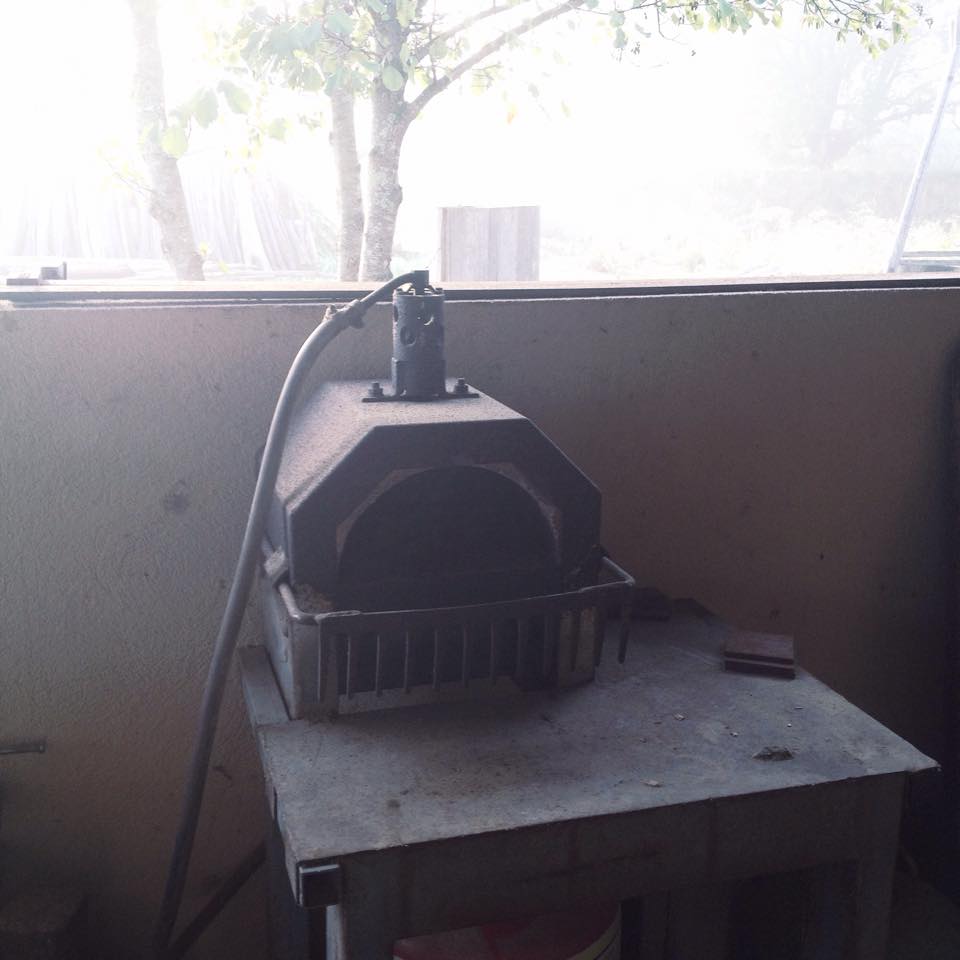 What are the materials you mostly use?
I mainly use brass and silver. I collect old forks and spoons that I redesign. It is still laborious. From time to time, I make a piece so I created a series. I start to learn to use moulds with a book but between some steps, there are not all the details, it is annoying. I have to think, to fail and start again. I also use gemstones and beads, I put it together. I want to make big breastplates again like during the early days of my activity. We can say that I use pretty much everything. I just created aline of clutch bags with my mother. We use leather, canvas, textiles that we dye and slaughter and then we paint it again. We make many tests to find new and slightly different textile stands. You always need to try to distinguish yourself and invent new things. At the same time, we cannot invent anything, everything exists so you need to redesign pieces. My mother is a painter, she was not painting anymore because of hands problems but I motivated her to do an exhibition again and make clutches. We try to create a family business ah ah!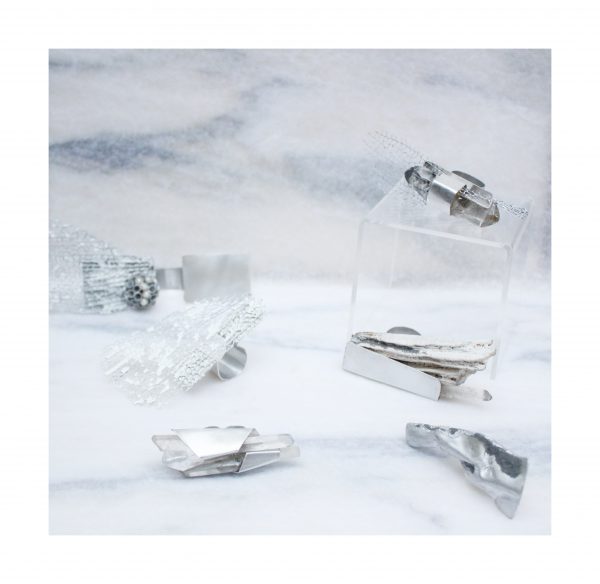 How was your childhood in this creative field?
My mother is a painter and my father is an architect. The workshop is just next to our house. I have  always liked and used wood, it helps me a lot to create my silkscreen stands for my booth. I can steal boards and material to tinker. I grew up in the art field, I have never asked myself any question and I was useless in maths, it eliminates many options! I tried to learn architecture, like my father, to take over the firm but I didn't like it.
Recycling seems to be recurrent in your work, isn't it?
Indeed, it is probably not visible enough in my jewels description. I would like to claim it. I like to give a new life to materials, it is not an obligation or because I cannot afford new materials. I buy a lot of new materials but I think it is awesome to create a jewel from a useless piece. It breaks my heart to know that it will be thrown away. It is like in architecture, we always create new things instead of using what is around us to create these new things, precisely. We could create pieces with a story and I think the aesthetic impact is much stronger with recycled pieces than with new ones, except when new piece are exclusively handmade.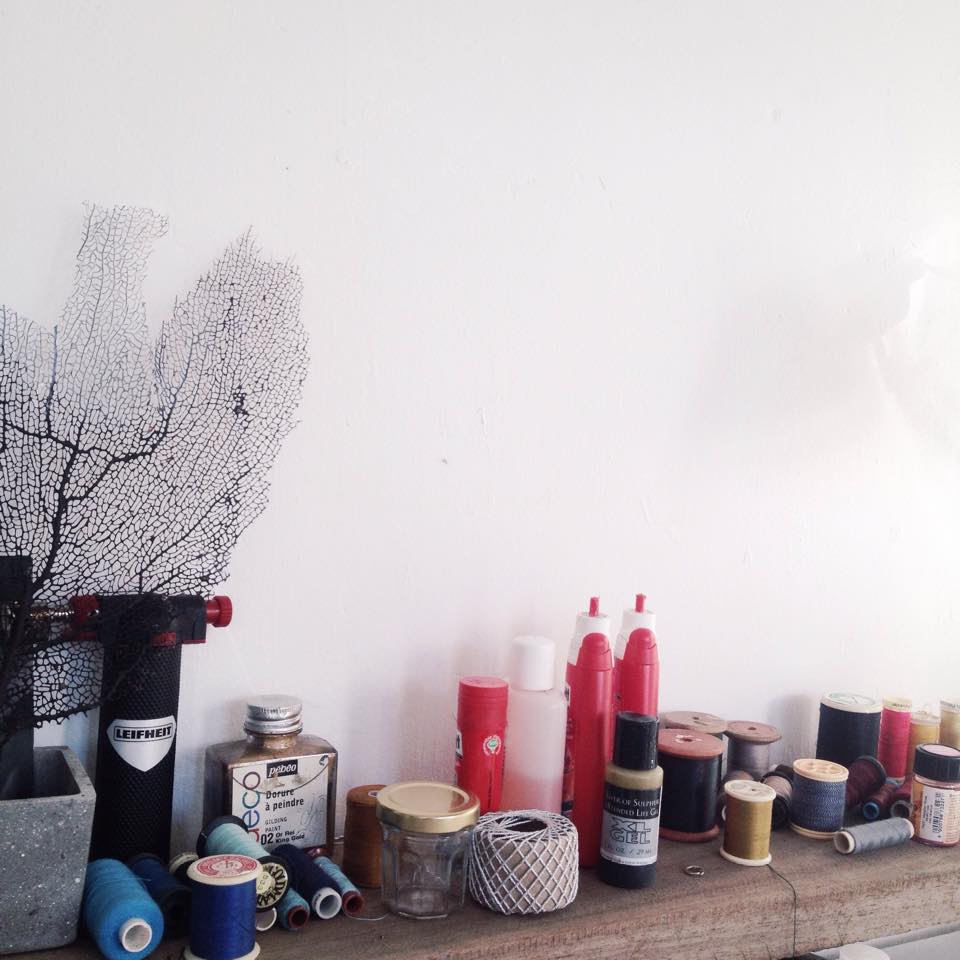 I also use a lot of fur and leather but nothing new. I come from country side, I am a Green Peace member and I have always healed, gathered and defended animals but if we consume them one day, we have to give them life again and not throw them away. For example, if I find an old coat in astrakhan with fur, it is certainly fur but this coat will end in a trash and for me, it is even worth.
Primitive men were eating meat, hunting, harvesting things and they were not wasting anything when they had animal meat from a hunt. Bones are used to make tools, fur is used to heat by making clothes and we should have kept living this way and not using fur for luxury industry nor sell it at an exorbitant price. It made people want to exploit animals.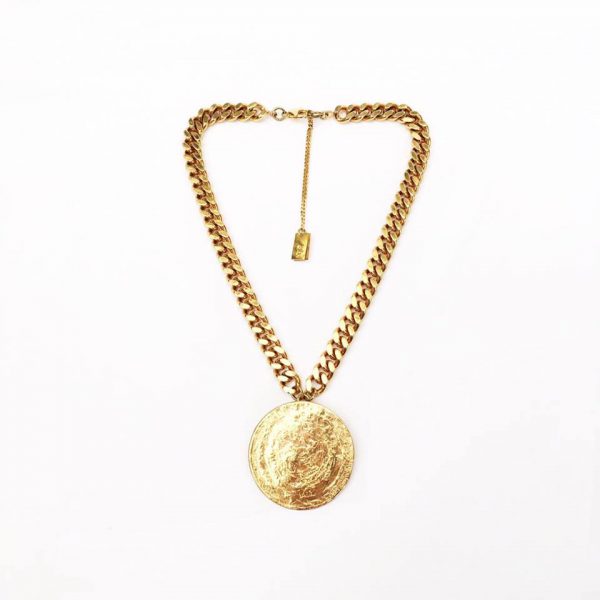 I only buy few new stuff, I don't buy in factories, I collect things during travels or people bring me things. There are also objects I hunt that could probably have been thrown away. I use elements from the nature to remind me where we come from and what we have to respect. We can take some things from the nature to feed ourselves, collect a plant or mushrooms but we also need to respect it.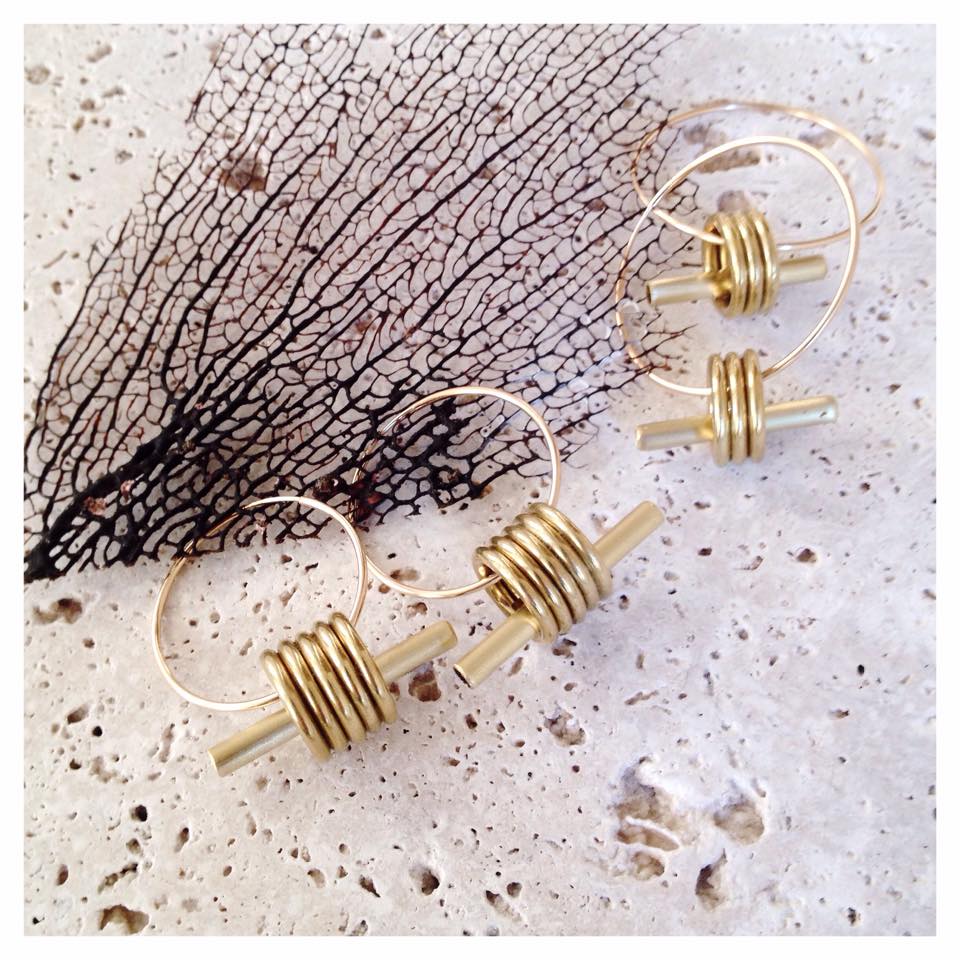 That's what I would like to communicate progressively through my work. If everybody could think about recycling, the would would feel better.
As long as we don't develop this project in the major industries, the masses will not follow and we need them to make a difference.
There are very good people who will want to change things but, unfortunately, we are not influential  enough, too discrete and not necessarily followed by the new generation. Many people are constantly on their phone and do not ask themselves how the chicken has arrived on the table. We are able to meet through communities, in any case, we have to find a way to connect. I hope to be part of this movement which will contribute to shape our world differently.
To read the next part : Juliette Laloë – 3/3 More details about Juliette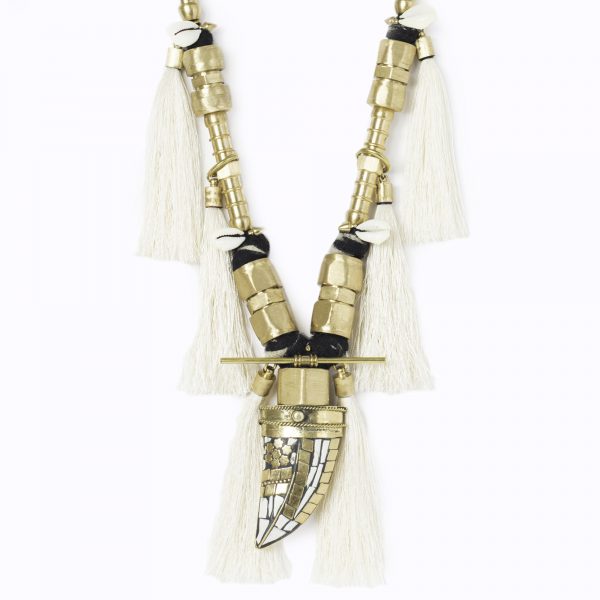 Crédits photos : photographies publiées avec l'autorisation de Juliette Laloë © Juliette Laloë.