How does Justine organize her embroidery work?
Here is the second part of her portrait, let's discover her know-how.
Where do you work?
I work at home, I don't have a proper workshop, maybe one day. For now, my things are in boxes that I carry everywhere. A small desk to have a seat and boom, I can work!
What is your favourite tool?
I couldn't work without my ultra thin needles. Without it, no jewel! I embroider cotton thread, rhinestone, sequins…

What tools do you mostly use?
A needle to create jewels, then my mini scissors to cut the pattern and my clamps for finishings.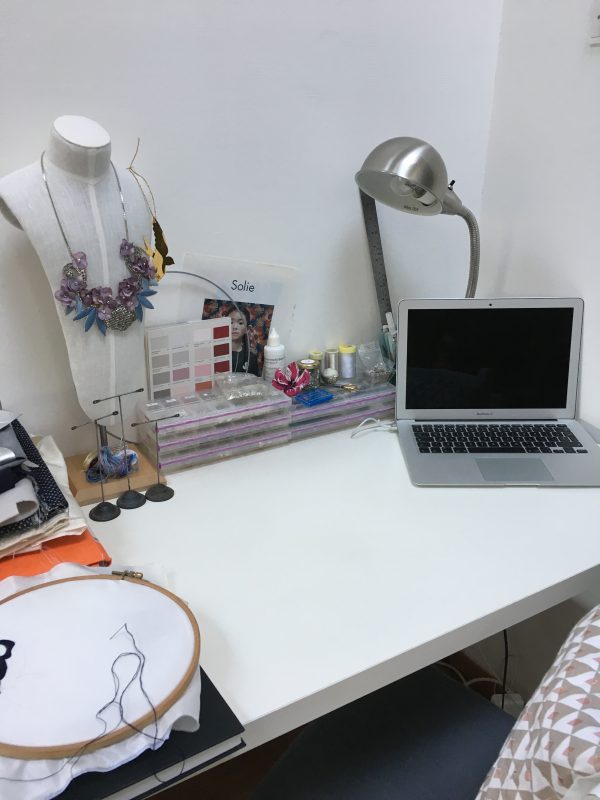 What materials do you mostly use and why? Which one do you prefer?
I have three favourite materials : DMC coloured cotton threads, sequins in silvery metal and Swarovski rhinestones. Together, it creates a harmonious whole, I like to work with these 3 materials.
How do you choose raw materials?
According to my tastes and needs, I also ensure to maintain the quality.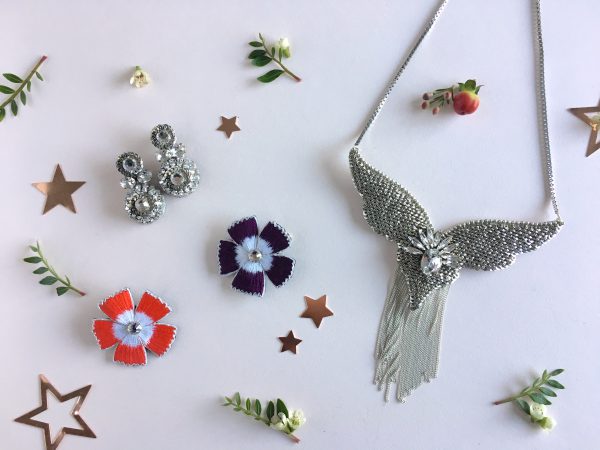 Do you produce – by yourself – all the pieces of your collections?
Yes, I produce all my jewels by myself.
What does a usual working day look like ?
There is no usual working day, I work at my own pace, according to my desires and orders. But, as I work by myself, I have to do everything: to imagine new jewels, to produce it, to prepare orders, to answer my emails and to upload articles on social medias.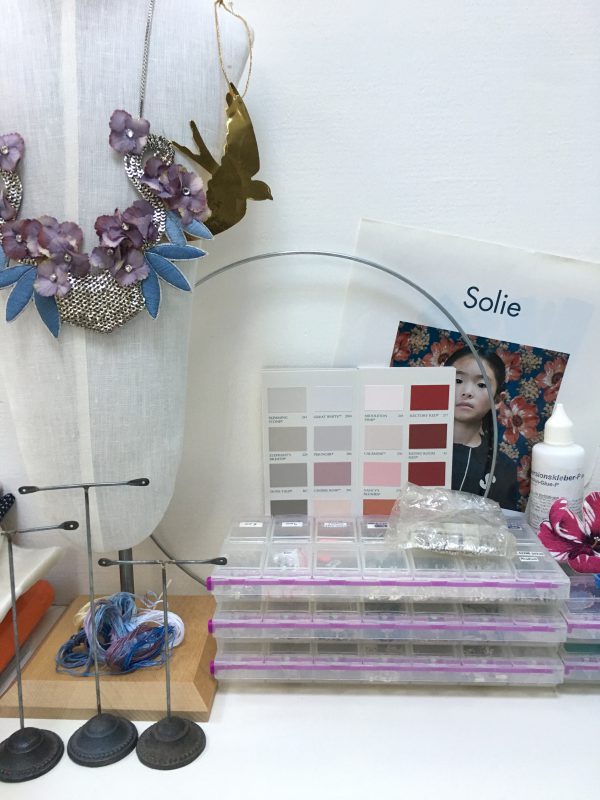 Photos : © Galia Bijoux. Photographies fournies par Justine Paul et publiées avec son autorisation.