Aurélie Guillemin – References & Projects
Artistic references, wishes and observations
Every piece created by Aurélie Guillemin seems to have a period of maturation. Her jewels are shaped thanks to her artistic references, desires and contemplations. Let's learn more details about her vision of her profession and her tastes.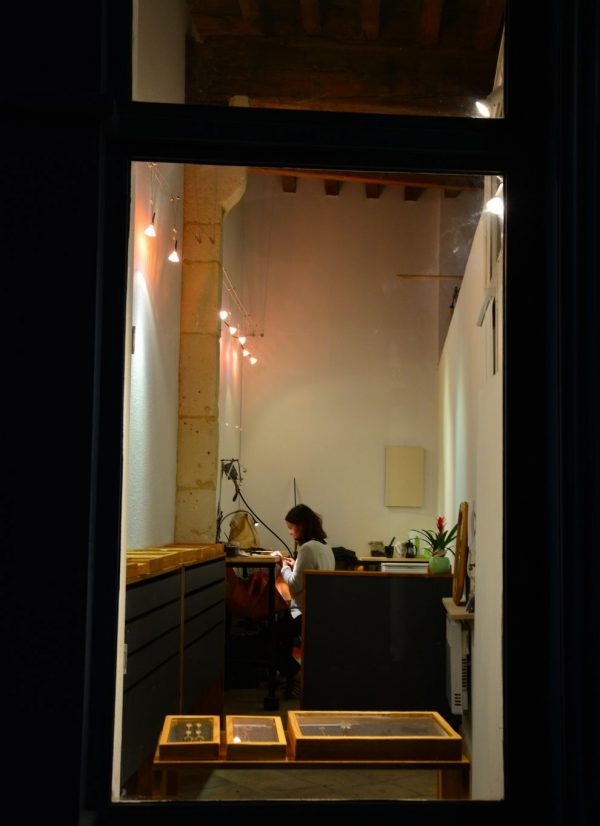 Can you name your favourite jewelry designers?
I admire the work of many jewelry designers. The Swedish designer Hanna Hedman, I really admire her work. Moreover, the work and universe of Beth Legg and Marian Hosking makes me travel.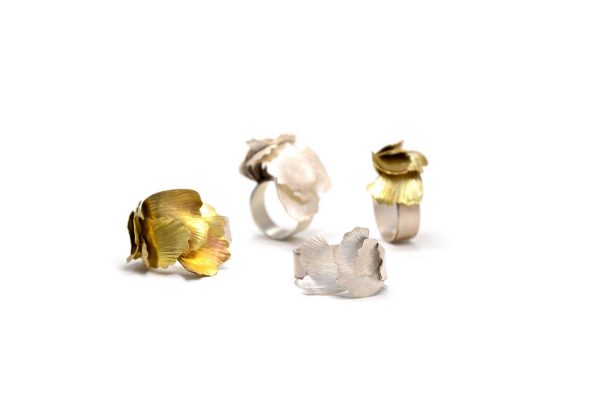 Do you have other artistic references?
I am more inspired by sound and image. In music, soaring universes such as the Pink Floyd, Mogwaï, Bonobo, etc. Concerning movies, I like good pictures such as Terrence Malick movies. Images are beautiful and slow.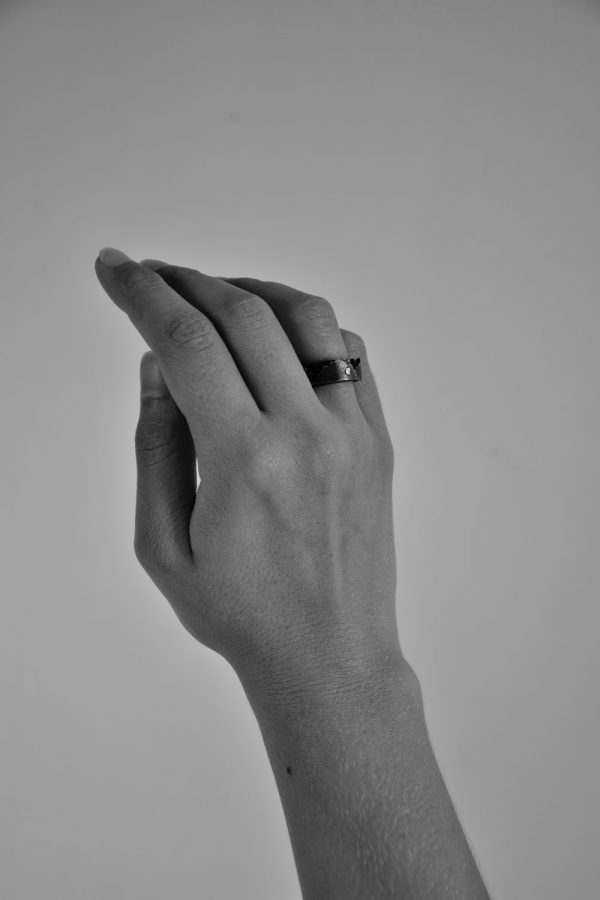 What are the main qualities to do your job?
Patience and motivation but more specifically patience. I don't refer to the patience in my work but in the activity. It takes time to develop the activity, to make itself known. It can sometimes be very frustrating. We would like to make many things and it is not necessarily noticed, we don't get the answers we want or we don't receive answers at all.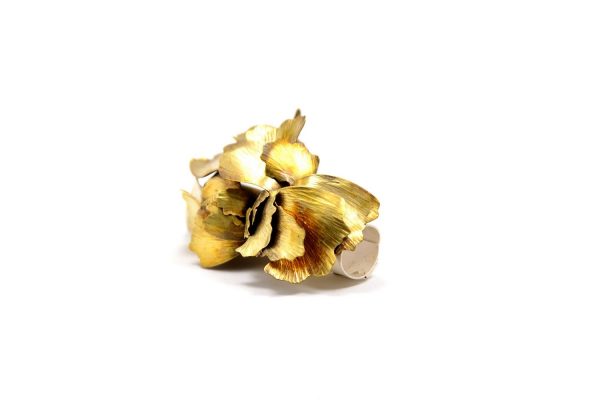 Do you have regrets?
My background is fine because it allowed me to be here today, I still have many things to do but I am happy about what I've done. Maybe, I would have liked to include a more artistic specialty during my studies. After my BMA diploma, for example, I could have studied the artistic side of the contemporary jewel. At the beginning, creation was difficult. I didn't necessarily have the right tips to have a simple and free-flowing creative process. I had to struggle at the beginning. I studied a lot and observed the work of other designers. It was very inspiring. I observed a lot what blocked me including drawing and I decided to directly work with the material. It freed me, many thing can become obstacles but it is important to progressively be aware of them and to face it. That's the way to solve it.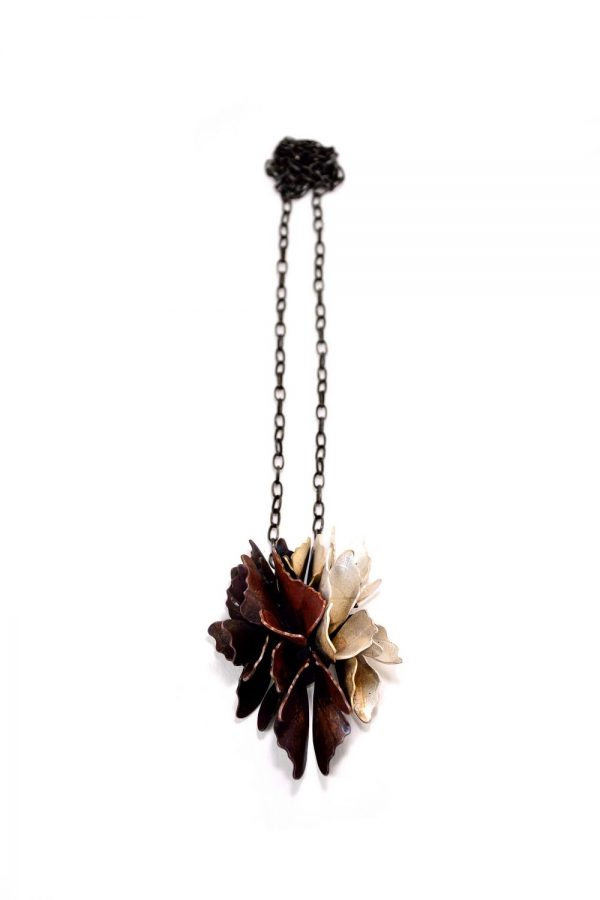 Is there a piece, created by another designer, you would have loved to make?
Yes. For example, my collection LENTEUR (Slowness) was not based on these patterns, at the beginning. My first idea was based on lichen patterns. When I was working on it, a designer created pieces based on lichen patterns. It is sometimes surprising to have the same idea at the same time. However, I was unable to make what I wanted with this pattern so I chose another pattern and I am very happy about it.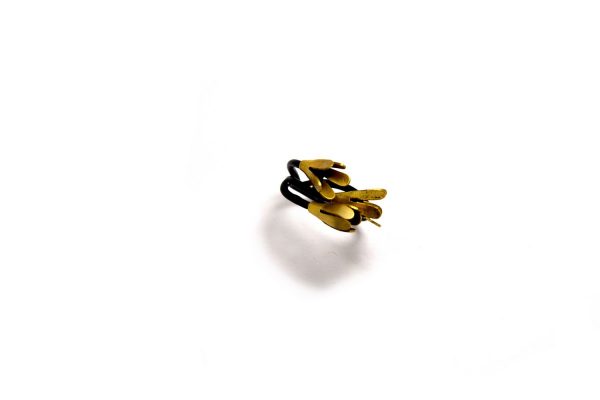 What is your biggest challenge?
To show my work. It is complicated in this field. I would like to participate to fairs and events that are now inaccessible for me. It is a real challenge today. I hope my shop will allow people to discover my work.
What are the most rewarding thing?
To observe the reaction of persons when they see my pieces. To observe their faces and to listen what they say about my work. Generally, it is quite strong.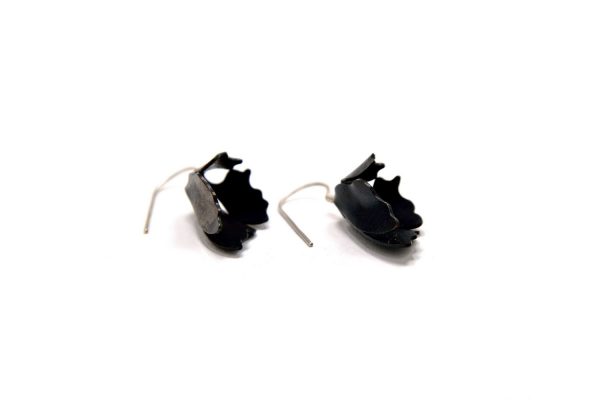 What are your projects?
To participate to other exhibitions and to meet galleries and shops to show my work. I would also like to participate to fairs and develop wedding jewels such as rings.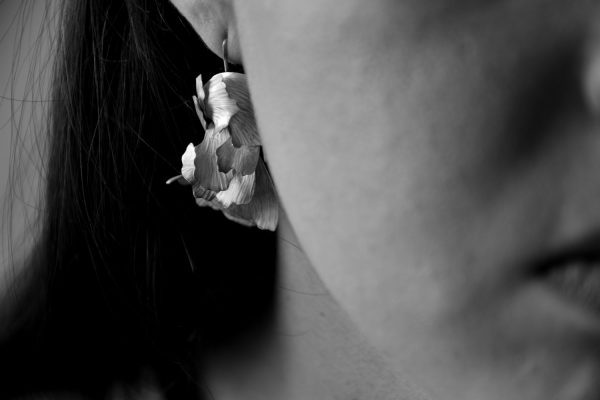 Which designer would you like to see on L'Envers du Décor?
My friend Nelly Chemin. We studied together and I really like her work. Her universe deserves to be known.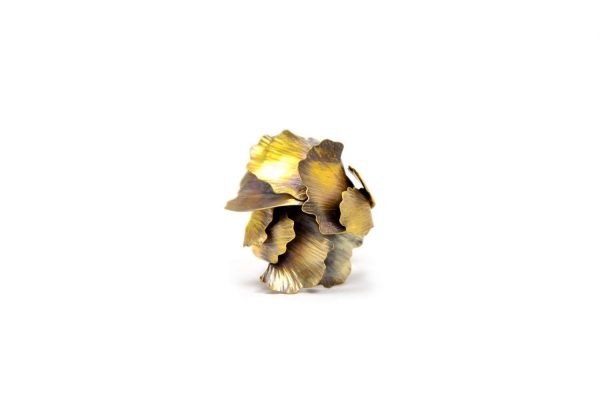 Thank you Aurélie !
To follow Aurélie Guillemin :
Website : aurelieguillemin.com
Facebook : facebook.com/aurelieguilleminbijoux
Instagram : @aurelie_guillemin_bijoux
Photos : © Aurélie Guillemin. Photographies fournies par Aurélie Guillemin et publiées avec son autorisation.