Until February 26th, Artistar Jewels is taking place at the Giureconsulti Palace in Milan, during the Milan Fashion Week.
Gillo Dorfles, GianCarlo Montebello e Philip Sajet are the special guests of this edition.
Designers from over 30 different countries are taking part in this fourth edition of Artistar with more than 350 creations, mostly never seen before.
 Created in 2012 by Enzo Carbone, Artistar celebrates and promotes thé contemporary jewellery. This international appointment allows emerging and confirmed designers to show their work and to meet jewellery experts and lovers.
A rendez vous not to be missed if you are in Italy!
On the front cover, a jewel by Snem Yildirim, already interviewed by L'Envers du Décor : Studio Zigzag – 1/3 Présentation
More details about Artistar :
Artistar Jewel 2017
23-26 febbraio 2017
Palazzo dei Giureconsulti, Milano
Via Mercanti, 2
Hours: 9:30 am – 6:00 pm (open to public)
Website : www.artistarjewels.com
Facebook : ArtistarJewels or
Artistar.it
Instagram : @artistarjewels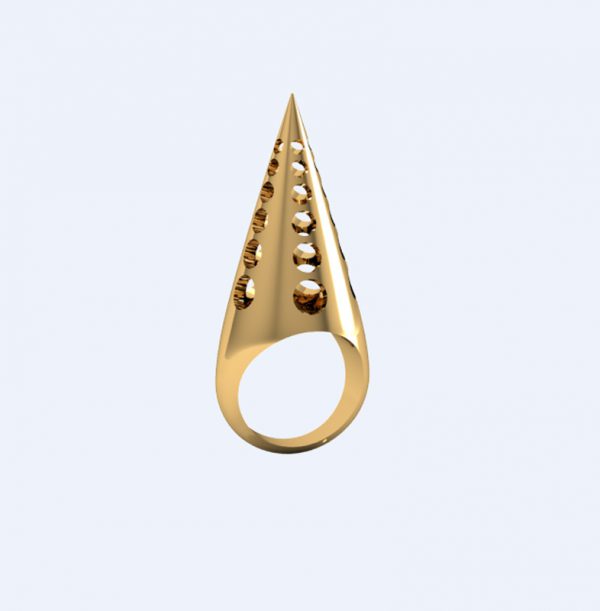 Photo : © Sheida Farrokhi
Photos : Cover : © Snem Yildirim, Photo #2 : © Artistar Jewels, Photo #3 © Sheida Farrokhi . Photographies fournies par Artistar Jewels et publiées avec leur autorisation.