Duc Tran is a young graphic designer who decided to make illustrations alongside his work. His intriguing and Japanese-style universe is called Mu, echoing the myth of the lost continent. His characters inspire ambivalent feelings, between curiosity and fear. Duc has started this activity for fun but it is mushrooming in his life and his originality is being assertive for each new project.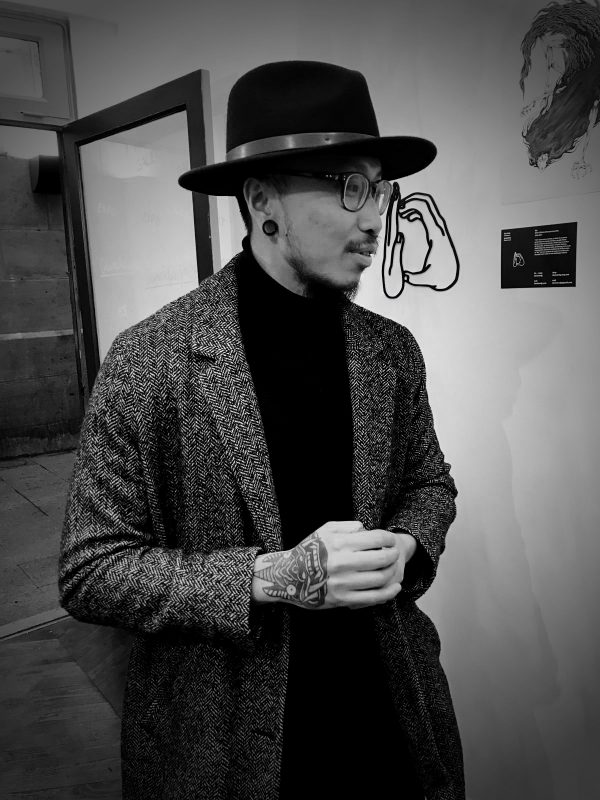 Can you introduce yourself?
My name is Duc Tran, I am 28, I am graphic designer in Saint-Etienne (France) and I draw, simultaneously, for fun. I often show my pieces, I particpate to conventions and pop up stores.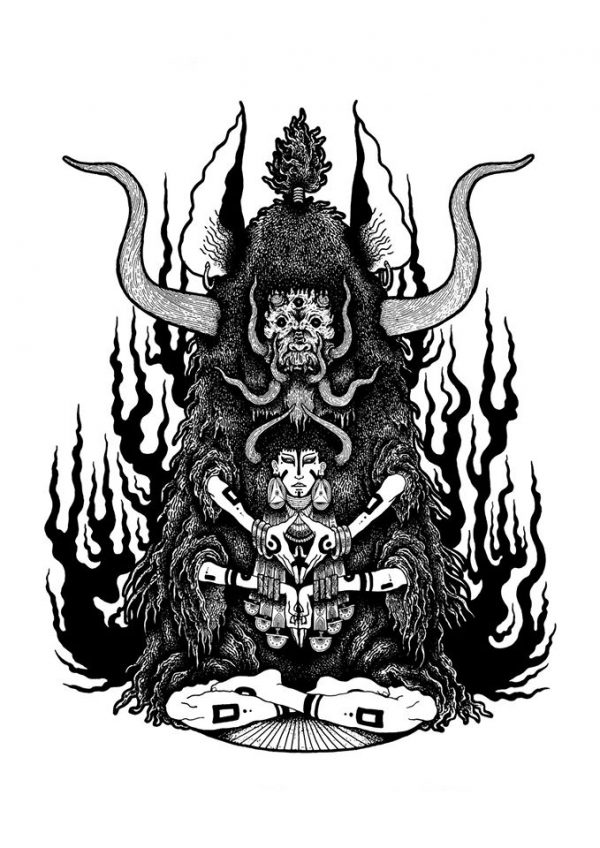 How would you define your universe?
It is dreamlike and ghostly with a dark side. I am very influenced by traditional garb and Japanese folklore.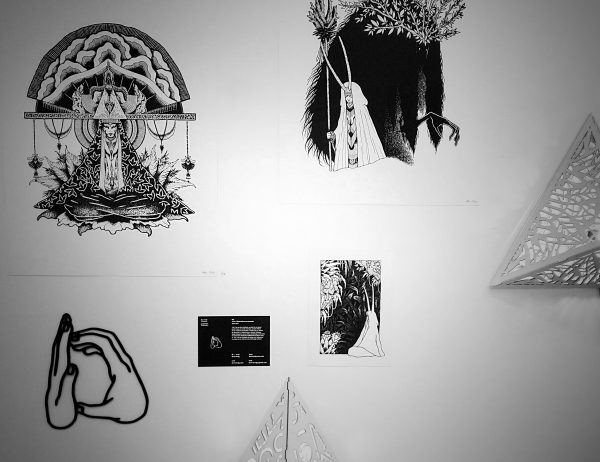 How did this passion for illustration start?
Drawing is the first thing I've ever done, as a kid. I have been drawing for as long as I can remember. Later, I studied graphic design at the Fine arts school because the illustration field is saturated. I preferred to choose an apparently more accessible discipline. However, the pleasure of drawing is still intact.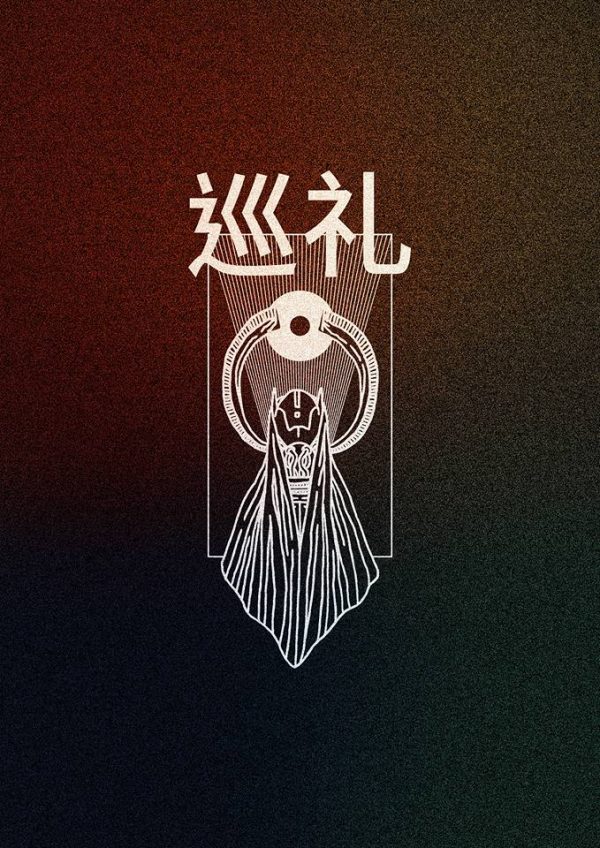 What is your background (before the Fine arts school)?
I obtained a scientific baccalaureate then it got complex. I studied hairstyling, I did interim work, I worked in restaurants… I didn't really know what I wanted to do. I had given up the idea to work in the art field because I was too young, I couldn't bear the burden. However, I realized it was the only field I was passionate about. I decided to start again and I entered the Fine arts school in Caen.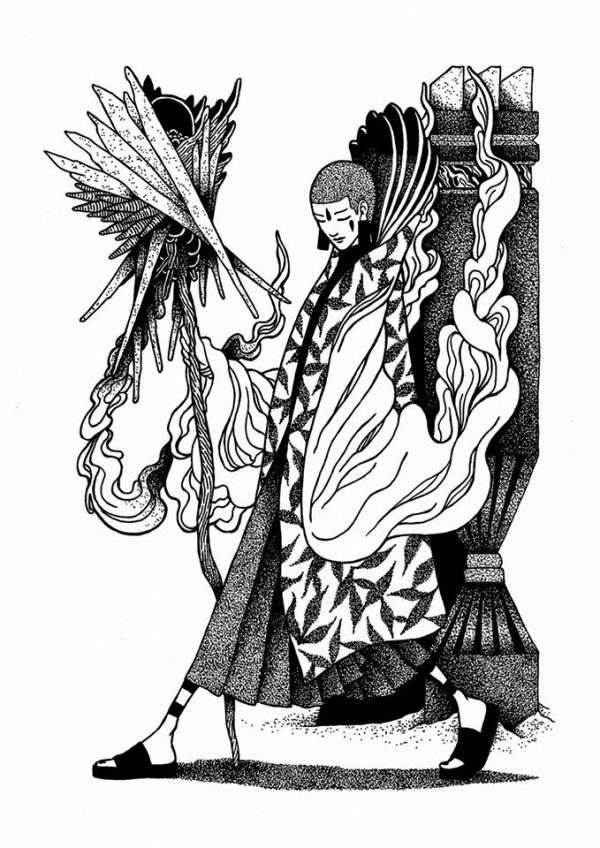 How long did it take to find your actual style?
It has been really long. As a kid, I was influenced by mangas and I was stuck in this universe.  I have been able to break free thanks to my studies in art. I explored new options, new ways to see illustration and art in general. It clicked during a project at school. A teacher asked us to create an imaginary nation state. The purpose was to shape this world through different mediums: flag, history book, typography, currency, map, etc. It was then that I decided to draw again. That's how the project began. I launched an edition and a map, my teachers and my friends liked it. It encouraged me to continue. I called this project Mu and, from that day, I am still working on it.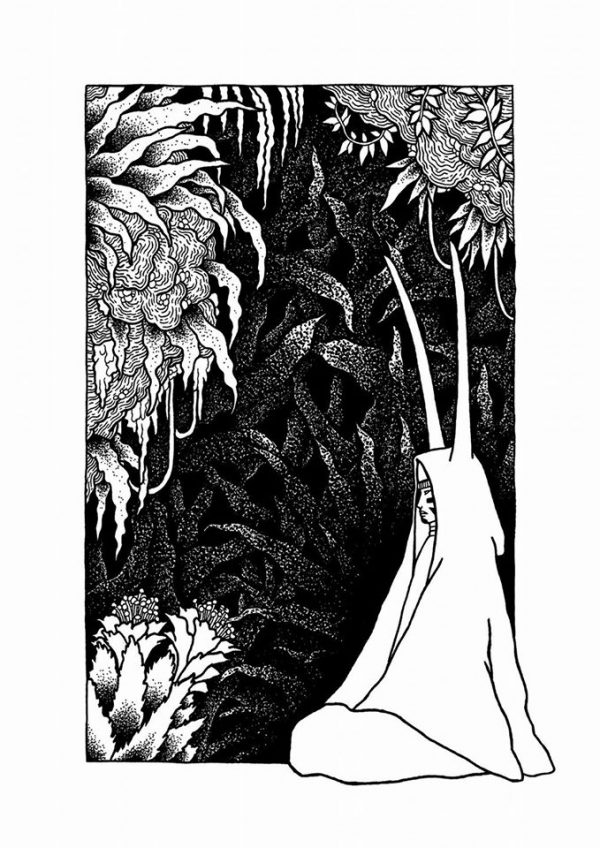 Your characters are sometimes scary, is there any reason for this?
My monsters are inspired by the Japanese folklore in which spirits, warriors and creatures of all kinds coexist. I am fascinated by what the human imagination is able to create. I am inspired by which arouse fear, horror, unknown and by what bother people. I naturally got interested in tattoo because there were many prejudices about it. As a child, I always felt lonely because of my extreme shyness. Drawing quite ridiculous monsters was a way to have friends.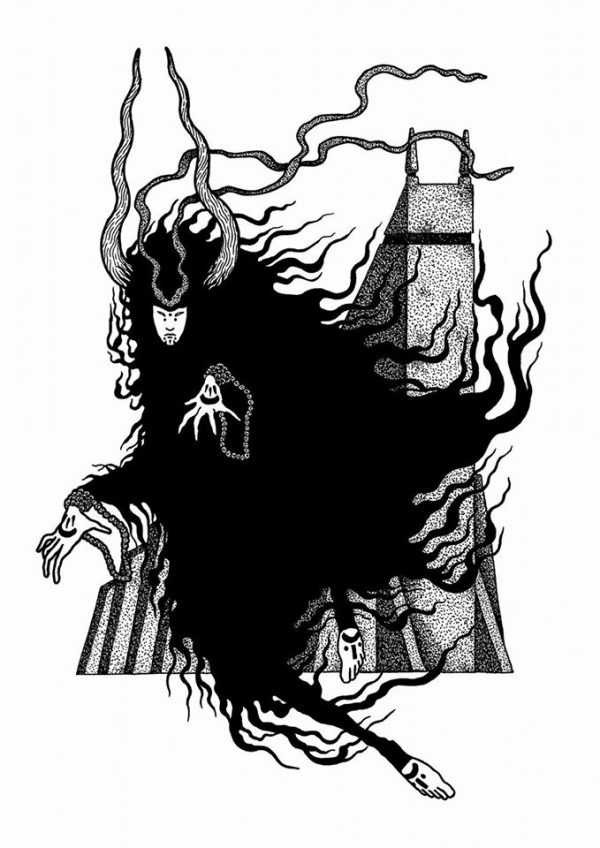 In different cultures, agressive masks are mainly defensive. They are used to keep bad spirits away, is it your approach?
Yes, I see them as a protection when people usually see them as a monster. It is like the tattoos I wear. When I was a child, I did not have confidence in myself and, now, wearing these drawings on my skin feel like an adorment that makes me stronger. Drawing these monsters is also a way to mature. I hate dumb and cute things.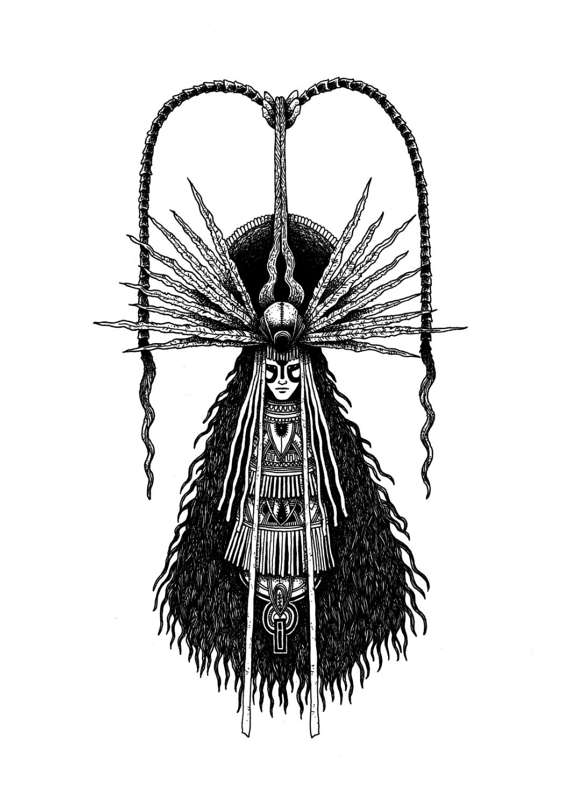 Photos : © Duc Tran. Photographs provided by Duc Tran and published with his approval.