MATHILDE QUINCHEZ – INTRODUCTION
Mathilde Quinchez creates everyday jewels in silver. Despite an apparent simplicity, her pieces are a clever mix of lines, curves, full and empty. Observer and patient, she often focuses on details that might go unnoticed by another person. Let's discover her universe.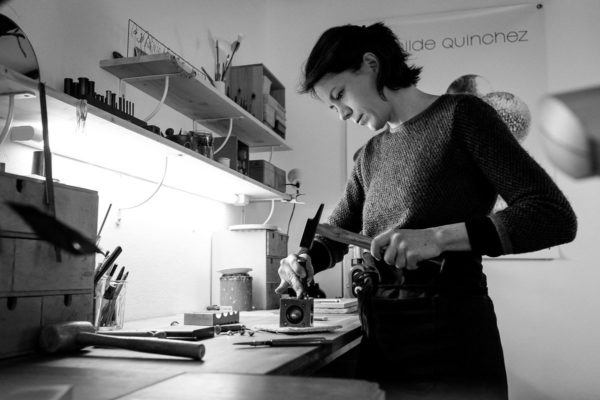 © Sybil Rondeau
Can you briefly introduce yourself ?
I have been a jeweller for thirteen years.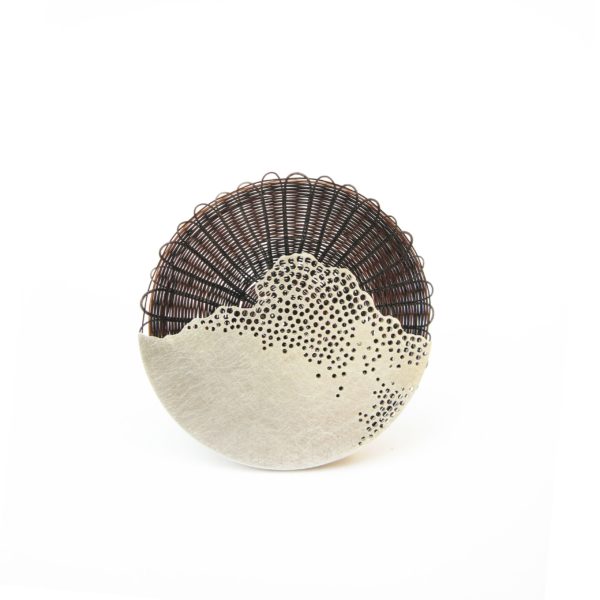 Collaboration avec Zoe Montagu. Photo : © Mathilde QUinchez
How would you define your universe ?
I mostly produce silver jewels made for everyday wear. These are simple are clear shapes. I work on lines and curves. There is often a kind of volume game in my jewels. Shapes are quite light, often inspired by the plant world.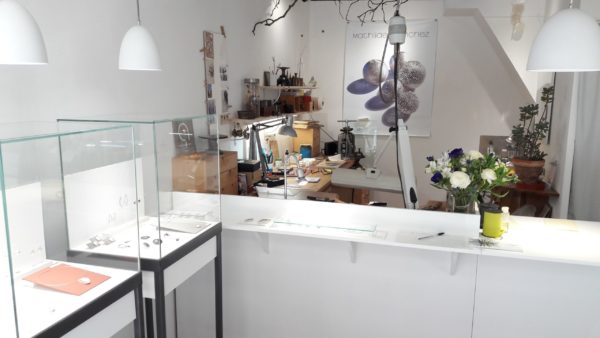 © Mathilde Quinchez
I observe seeds, shells and plants a lot. I am inspired by all these elements, I am not trying to directly transcribe them in my jewels but they nourish my imagination.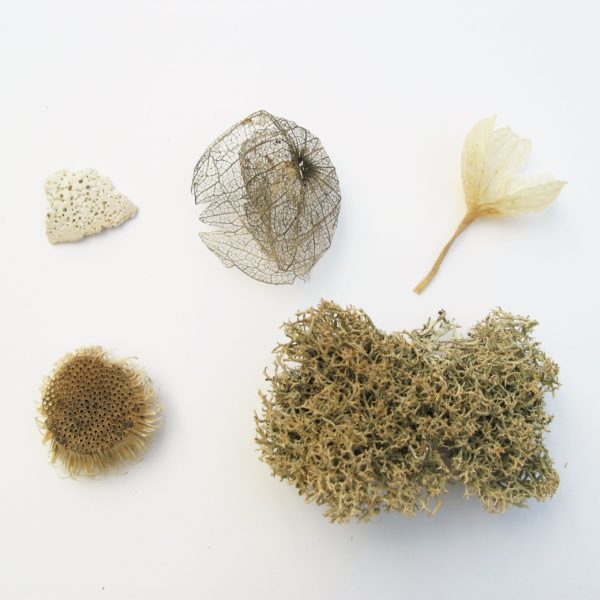 © Mathilde Quinchez
Did your appeal for this universe come early in your life ?
Yes, I often spent time looking at the floor, collecting dry wood, leaves, seeds…that often seem ordinary at first sight. Then, when you pay attention, you discover unexpected details. That's what I like about nature, these small things that make a difference and give strenght to elements. This is also an important aspect of my jewels. When you approach and appropriate them, you discover all the shapes peculiarities and subtleties, materials and finishing touches.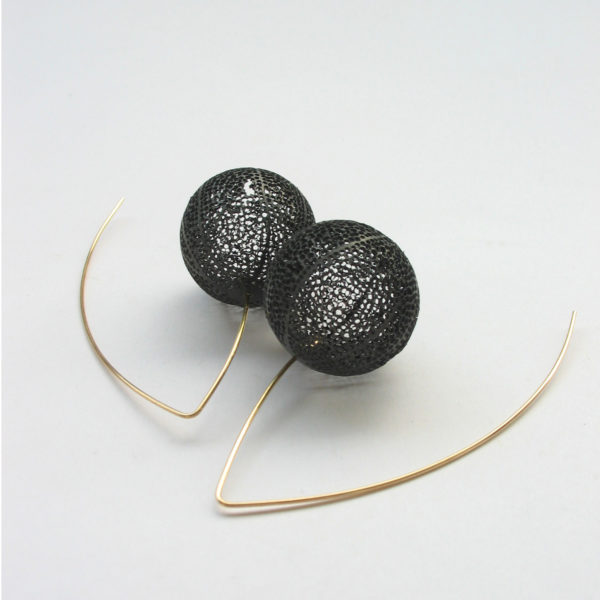 © Mathilde Quinchez
What is your background ?
I learned jewelry in two different schools. First, at the AFEDAP in Paris where I studied the production of contemporary jewels du-ring two years. Then, I went to the HEAA Geneva (School of Arts and Design), in the contemporary jewel section as well. I have been well trained during these five years of study, technicaly and creatively. These years have been really enlightening for me. Du-ring this period, I have been able to explore everything, to discover everything, to try everything without any financial and time constraint. Now, I don't experiment as much as during this period. I have a more traditional work than the education I received but these years of training have been really rich and constructive.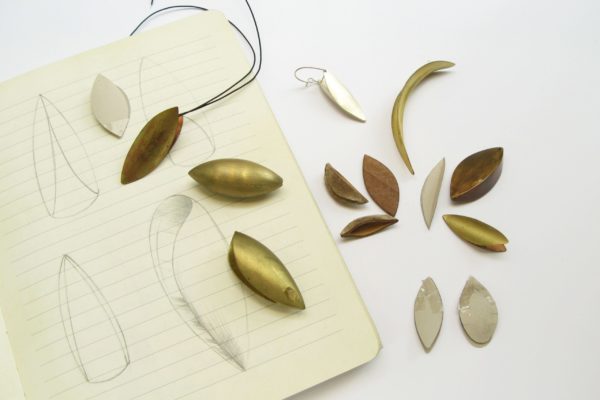 © Mathilde Quinchez
When did this passion for jewelry has started ?
I have always been passionate about the object, the material and the volume. I have always liked handmade objects : crafts and de-sign. I obtained a bachelor's degree in applied arts and I directly chose to move towards jewelry. Jewels allow to study the volume while having a strong link with the body. I like its scale.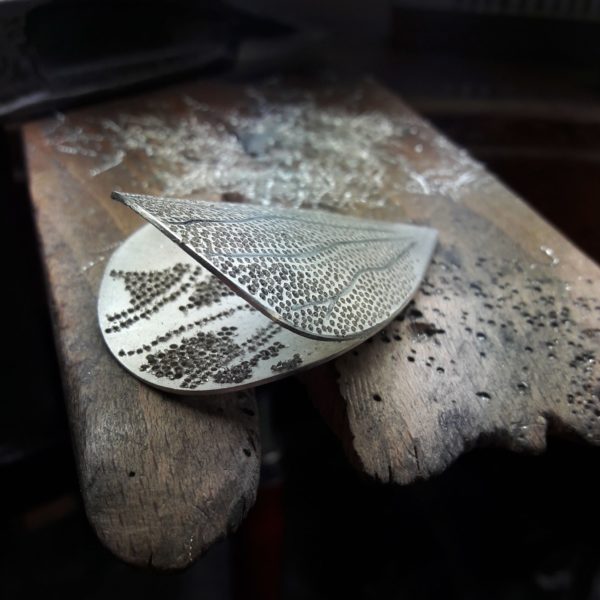 © Mathilde Quinchez
Therefore you made your first jewel in highschool ?
Yes. There was a metal workshop in the applied arts section. There I made my first brazes, my first experiments. It was a copper jewel with a piece of boxwood. It was a quite rough and rather ethnic pendant. Its shape was really plain. I was very proud of it. I felt I wanted to go further and study this matter. I thought I might have found my path !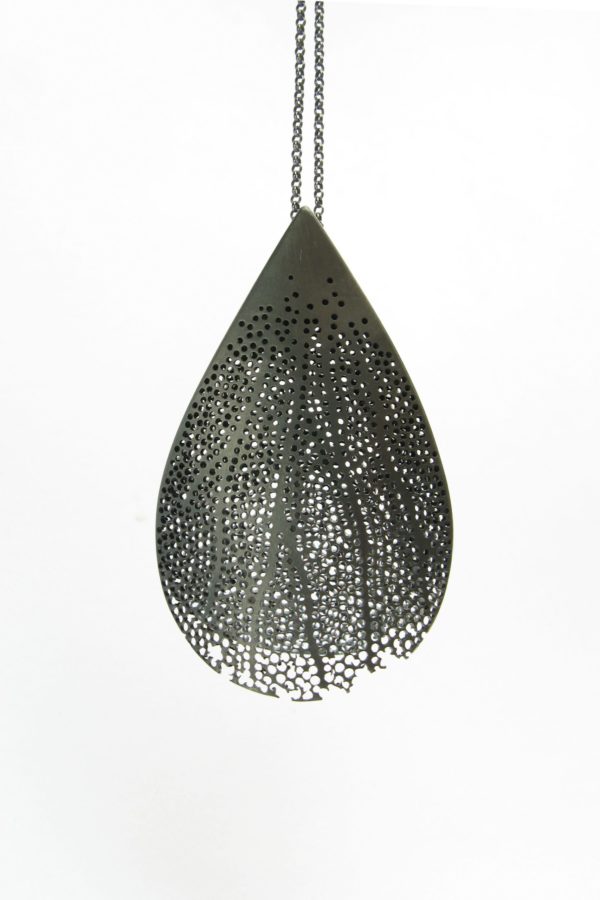 © Mathilde Quinchez
What is the source of your inspiration, apart from nature ?
Inspiration is endless. This is a way to observe the world around us. It comes through exhibitions visits, reading, literature search, fo-rest walks, the urban world observation, etc. I particularly like primary and raw forces that are not transformed, like natural forces.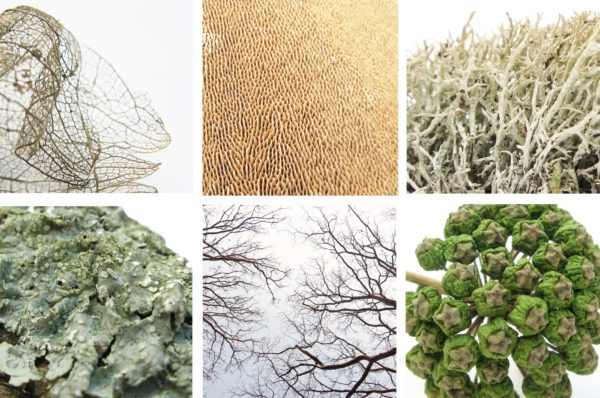 © Mathilde Quinchez
Would you have liked to work in other fields ?
I discover many artists and crafstmen pieces whose work and universe I admire. I really like woodworking for example. It is a living and warm material contrary to metal. It has great qualities. I am sometimes asked why I don't use other materials. I often answer that metal work offers an already rich palette of expression ! Even if now, I also like to collaborate with other designers. It allows my pieces to be decorated, to open up and to be completed by other universes (ex : collaborations with Solène Léglise, mosaicist or with Zoë Montagu, weaver).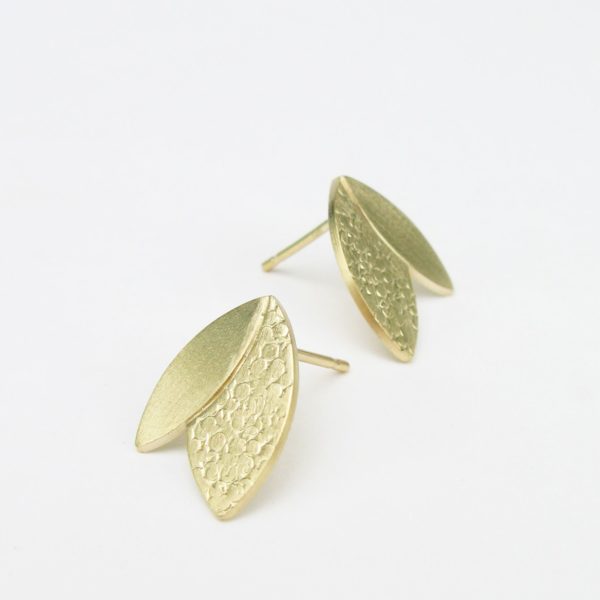 © Mathilde Quinchez
Photos : © Sybil Rondeau, © Mathilde Quinchez. Photographs provided by Mathilde Quinchez and published with her approval.