LAURA ESSAYIE – REFERENCES & PROJECTS
Since her childhood, Laura Essayie has been observing the jewellery gestures. She now loves and practices this activity. She also had the opportunity to work with dierent persons such as artists, designers or jewellers be- fore launching her own brand. She learned a lot from these experiences. To conclude this third and last part, it seemed pretty obvious to ask Laura questions about other aspects of her universe : her tastes, her projects, her artistic references and her opinion about her job.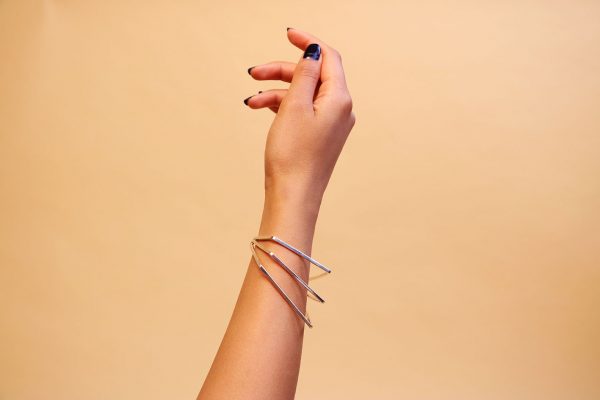 © Laura Essayie
Could you mention designers or artists you like?
My Nepalese friend has recently launched her rst collection. Her demi-couture brand is Schandani. A subtle and powerful work with very technical colors and pleats. She invited me to create my last collection inspired by brutalist architecture. I also love the work of my friend Monia Sbouai. Her brand is Supermarché, she reuses second hand clothes to create new unique pieces without impact on our environment. Regarding illustration, I love Clément Bataille! I cannot mention all the talents!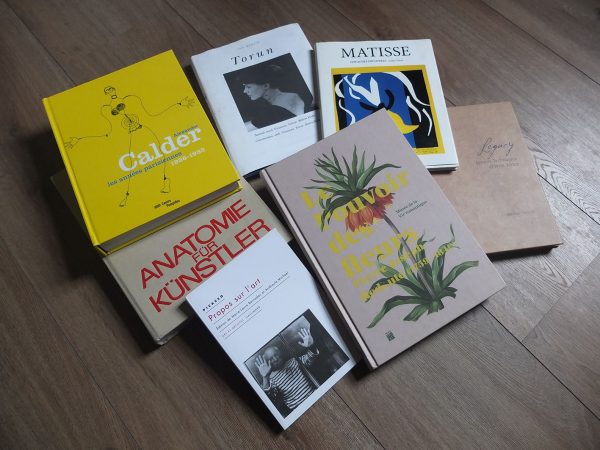 © Laura Essayie
Who are your favourite artists or what are your favourite pieces?
I already mentioned the Swedish designer Torun who really inuenced me. In the same galaxy, I can mention Calder and the jeweller Art Smith.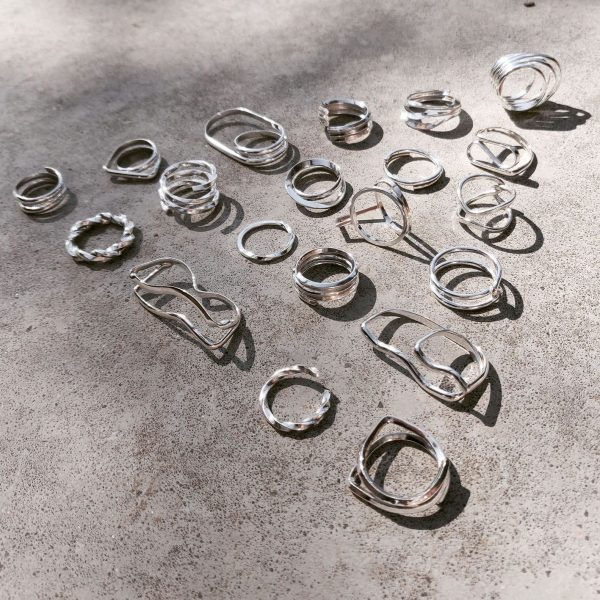 © Laura Essayie
What are the two main qualities necessary to do your work?
Innovation: to look for a new shape, not to copy. To include an eco-responsible process in your activity. Today, how can we be good designers without worrying about the environmental and social impact of our work?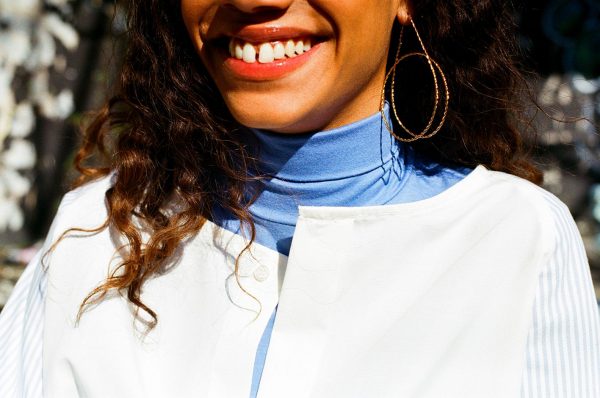 Margaux Crouzet by Chloé Bruhat
What would you advise to a new designer?
It is impossible to be good at everything, right away. You need to accept your mistakes and see that there is a progress margin in your creative process and your communication.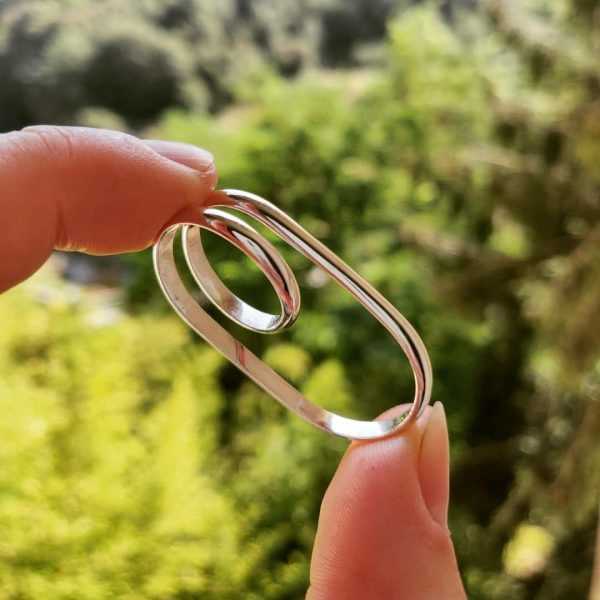 © Laura Essayie
How do you imagine your usual client?
I don't think there is a specic kind of person who wears my jewels and that's a good thing. It is quite nice to see very dierent persons choosing a dierent model in my collection because they particularly like it. e com- mon thread between these persons is their anity with the designer's work, made with patience and a special attention to quality.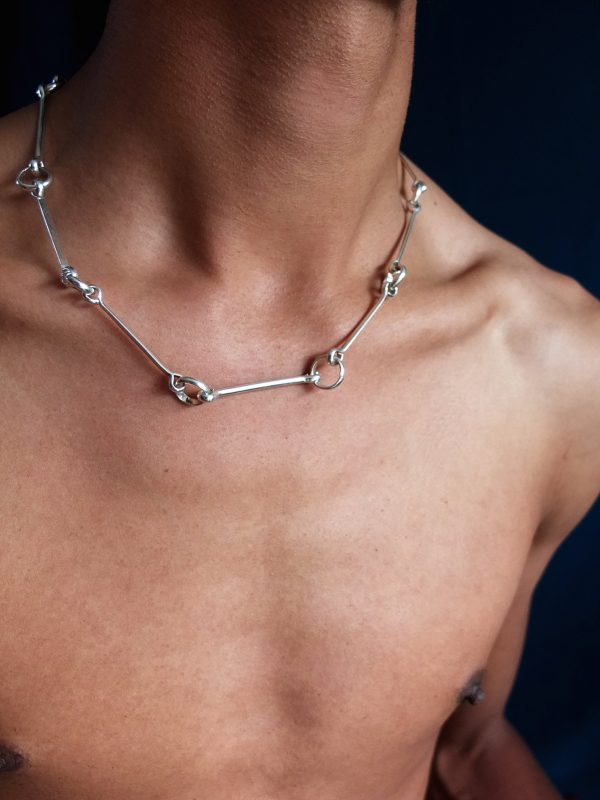 Ramiro Gomes Monteiro by Laura Essayie
What is your biggest challenge?
My biggest challenge – but also a great chance – is to be my own boss. If my collection is less popular, it is my responsability and I don't have backup. But it is a great freedom which allows me to wake up without an alarm clock, to go wherever and whenever I want and to only create exactly what I like.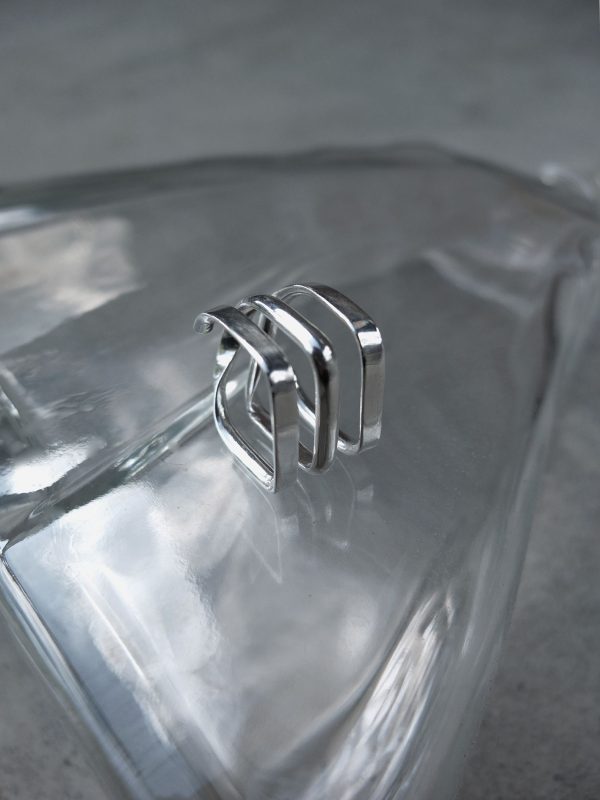 © Laura Essayie
What is rewarding about your job?
To completely manage my rhythm of life is probably the most precious thing. And to spend my time at the workshop, shaping raw materials. It is a dream.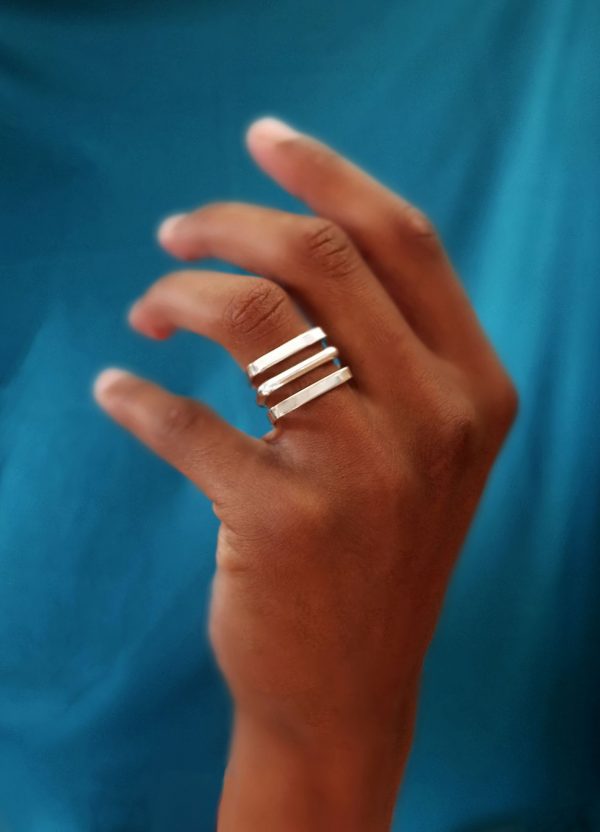 Ramiro Gomes Monteiro by Laura Essayie
What are your projects?
To keep inventing new shapes, to collaborate with artists who use other mediums and maybe to create specic adornments for musicians. And all the things I haven't been thinking about yet.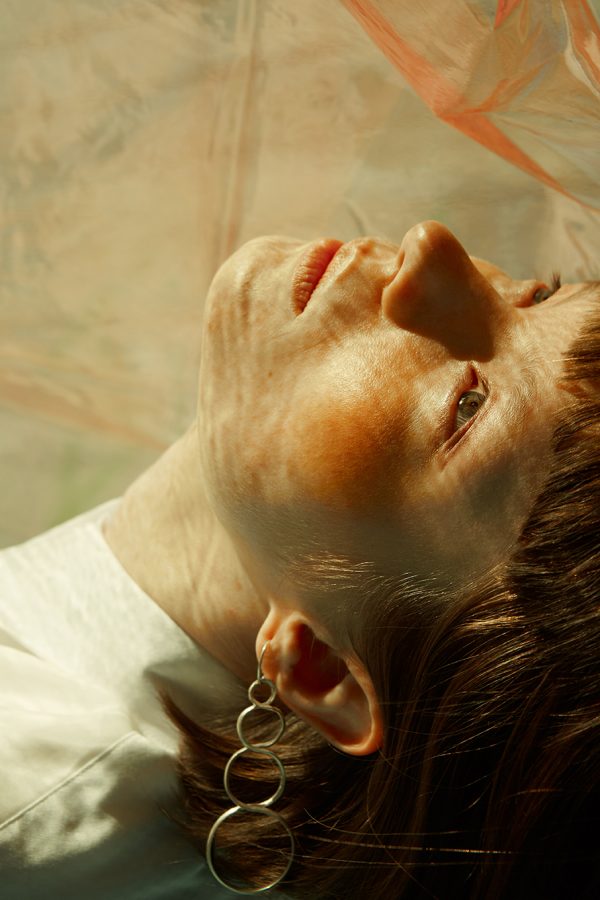 Loan by Annabelle Tiaffay
Which designer would you like to learn more about?
Clément Bataille !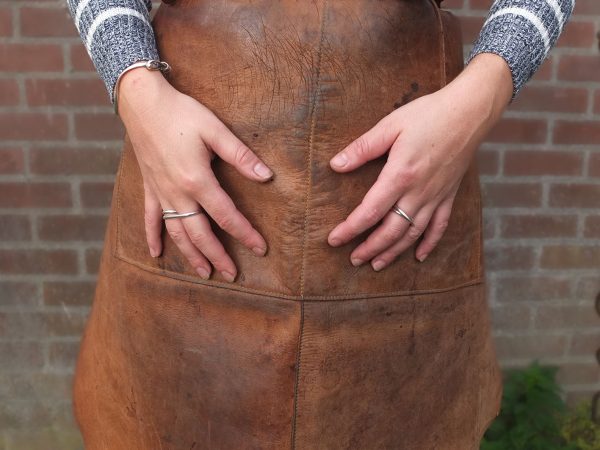 © Laura Essayie
Thank you Laura !
To follow Laura Essayie :
Website : lauraessayie.com
Facebook : www.facebook.com/lauraessayiebijou
Instagram : @lauraessayie
Photos : © Laura Essayie, © Annabelle Tiaffay, © Chloé Bruhat. Couverture : © Laura Essayie. Photographs provided by Laura Essayie and published with her approval.