AUDREY MESTDAGH – PROJECTS & REFERENCES (3/3)
Audrey Mestdagh gives importance to transmission in her work and artistic references. She mixes contemporary design and primitive inspirations to create strong and unique pieces. Inspired by soil faded colors, trips, nature and art. I wanted to learn more details about her universe and her tastes.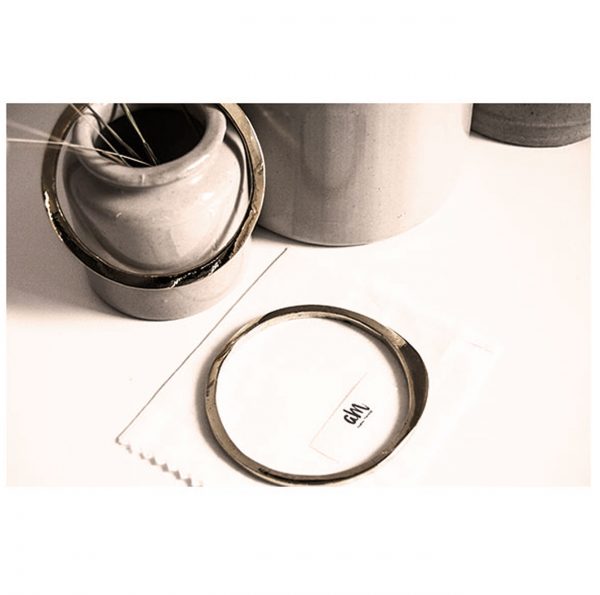 Could you please name contemporary designers or artists you like?
I love Justine Lacoste's ceramic work but also graphic design by Oak Gallery or the designer Caroline Gomez.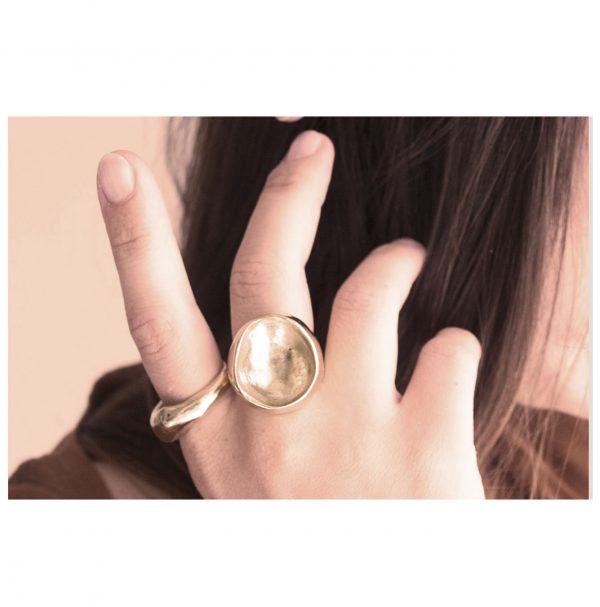 Do you have reference artists or artworks?
It is eventually hard to choose! I particularly like movies and beautiful images such as the Nouvelle Vague aesthetic. I also admire Françoise Sagan's literary work and I am especially attracted by Giacometti and Calder's artworks.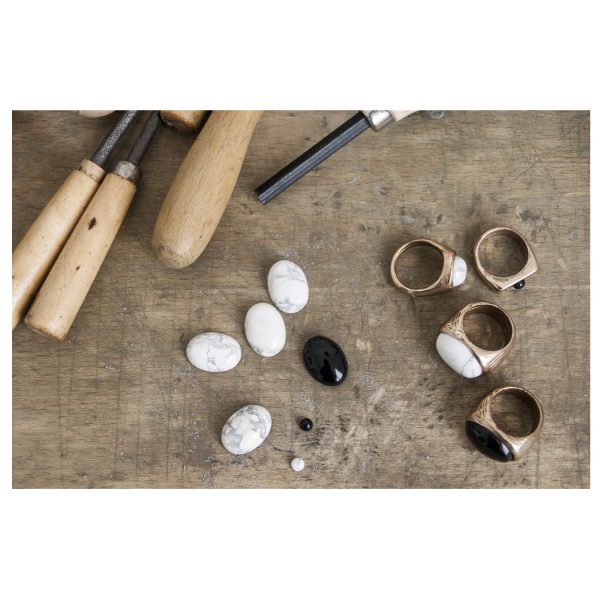 What are the main qualities necessary to do your job?
Patience comes first. Taking your time, to think about jewels and how to carve them, to understand volumes and curves. Humility, the one imposed by the material.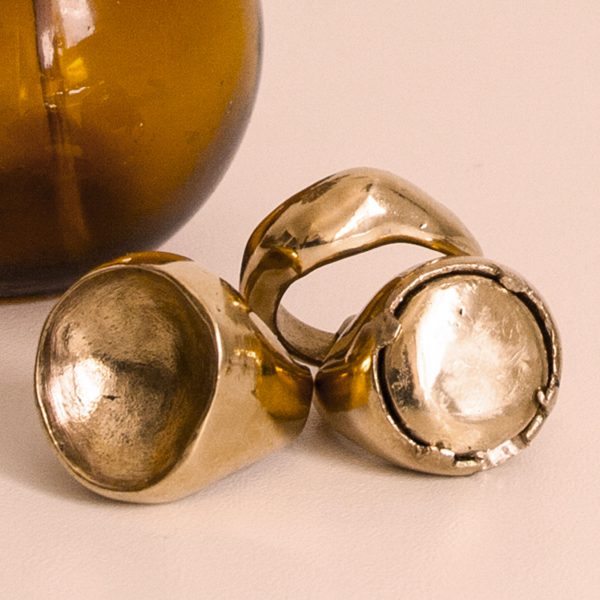 I noticed and was touched by your posts #Supporthandmade on Instagram, could you tell us about them?
I think it is really important for designers to help each other. Social medias are uncompromising. Offering visibility is always a good thing. Caring and supporting are my philosophy two pillars.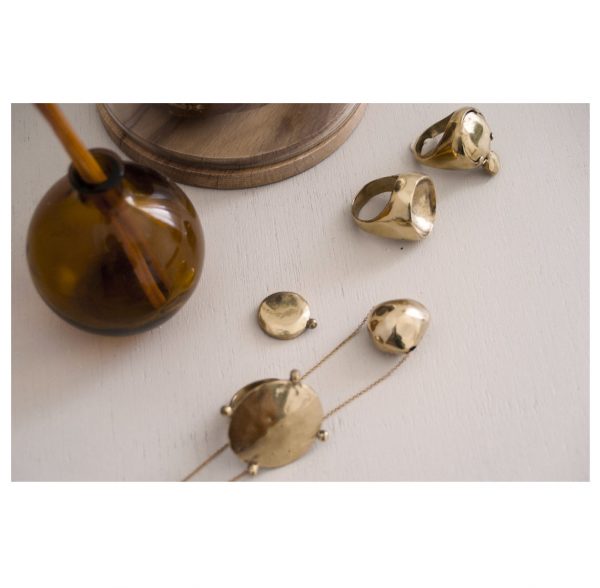 What would you advise to a new designer?
Not to fear making mistakes and testing over and over.
What are your main challenges?
To strike the right balance between professional and personal life. When you do a passion job, setting limits can be difficult.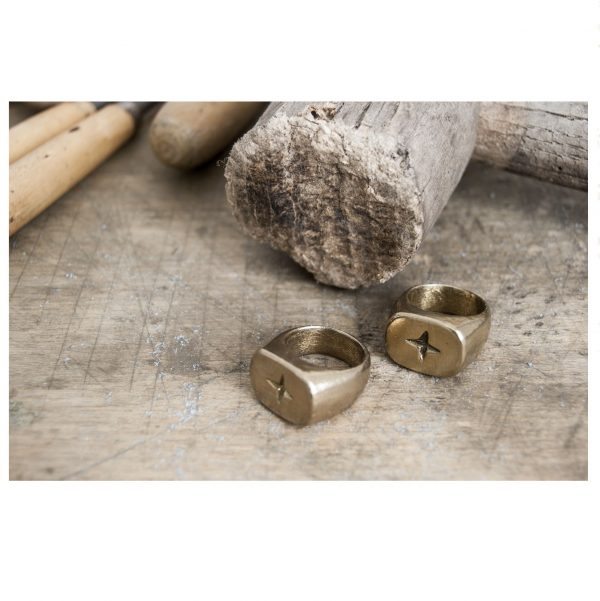 What is the most rewarding thing about your work?
When a client sends me a note to say that she loves her new jewel, wears it all the time and finds it beautiful. Nothing is more beautiful than these words!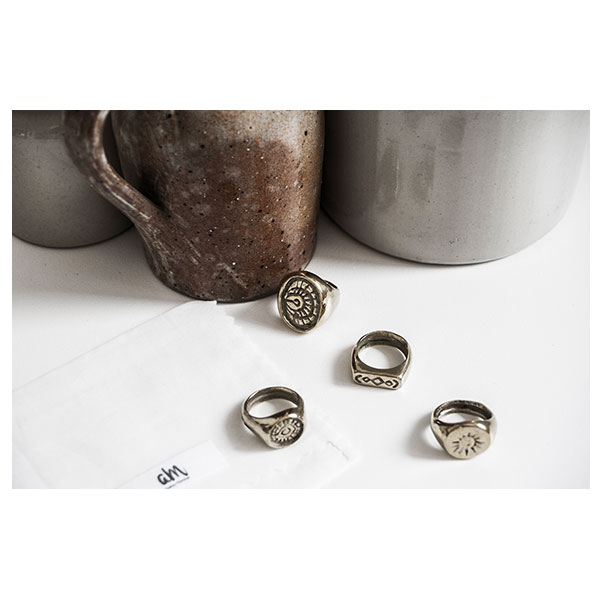 What are your projects?
To dream even more and preciously maintain my everyday pleasures and to develop my universe with the same authenticity.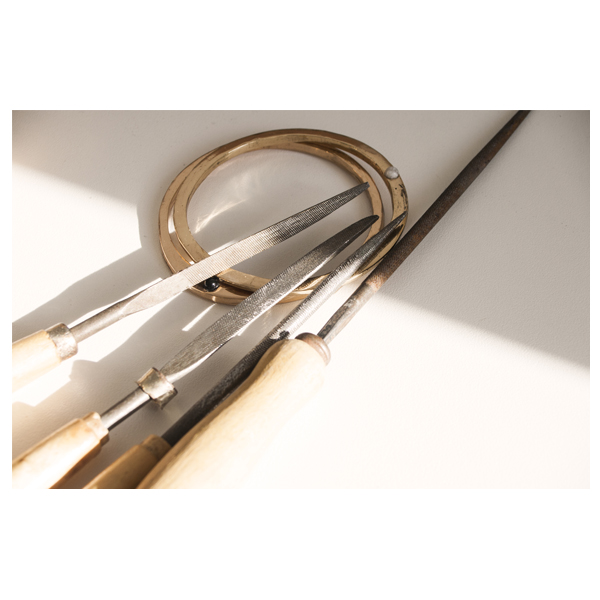 Which designer would you like to see on l'Envers du Décor?
Perhaps Justine Lacoste!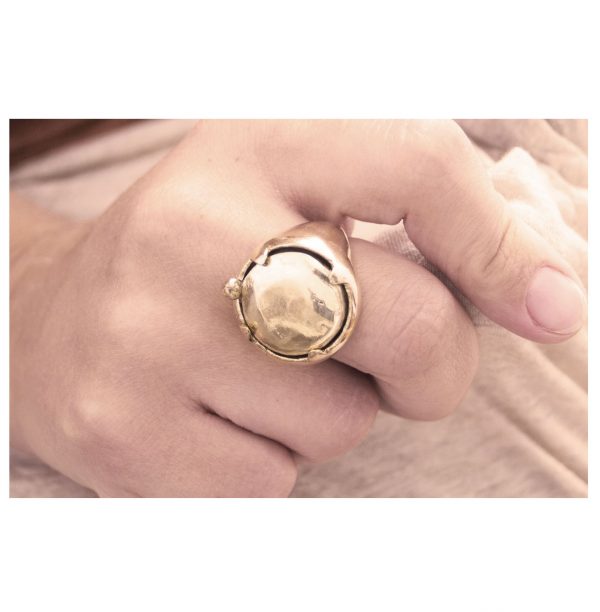 Photos : © Audrey Mestdagh. Photographies fournies par Audrey Mestdagh et publiées avec son autorisation.