Rachik has two ways to approach know-how : as a designer and as a teacher. This situation allows him to think about the usefullness of each skill and each tool.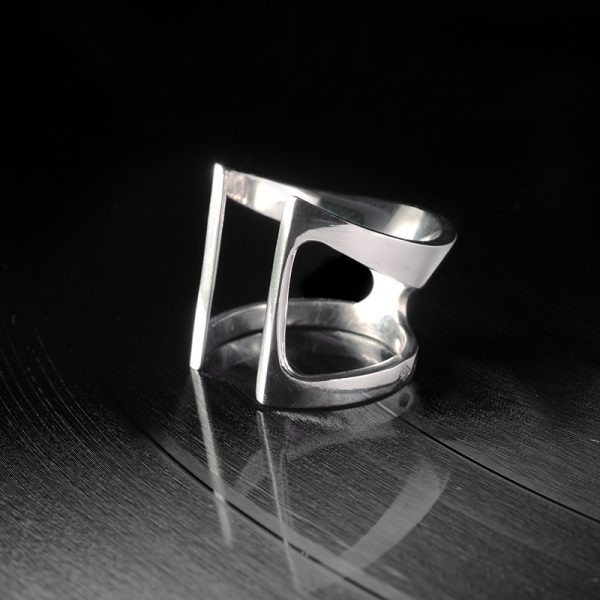 © Aline Princet
Where do you work?
I teach jewelry at the Afedap and at Paris Atelier in Paris, I tutored in my workshop and I create pieces that I sell to retail outlets. My workshop is at home, in Paris.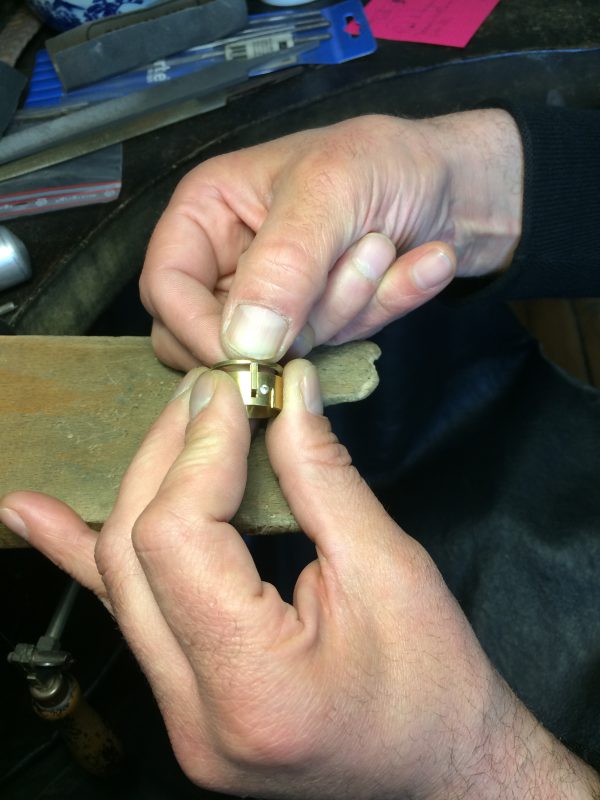 What is your favourite tool?
It is the bocfil, a saw. I love this tool because it provided me a nice surprise. When I finished my course, in 2002, the first thing I wanted to do was to redrill the Vitruvian Man on a one euro coin. I completely cut its contours with my bocfil and I was pleased with the result. It triggered something, I understood this tool and how it works. Unlike other tools that you don't need to understand in a specific way.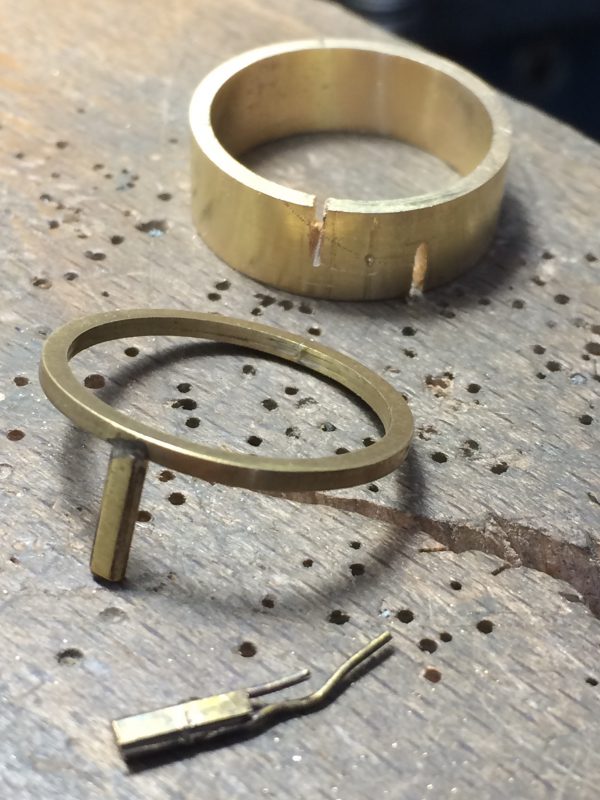 Which tools do you mostly use?
All the tools necessary to make, for example, a ring. You will have to use shaping tools, polishing tools, emerising tools, filing, sawing, etc.
How do you choose your tools and your raw materials?
I don't choose my tools, it is necessary. At one point, I am stucked because I need a tool from time to time so I end up buying it. Regarding raw materials, I am in love with metal, that's the material I mostly use. Then, when I need to use wax, for example, it will be because it is necessary, not because I want to use it. I can move outside this framework and find new materials. This is not a direction, it is generally related to a necessity for a specific model.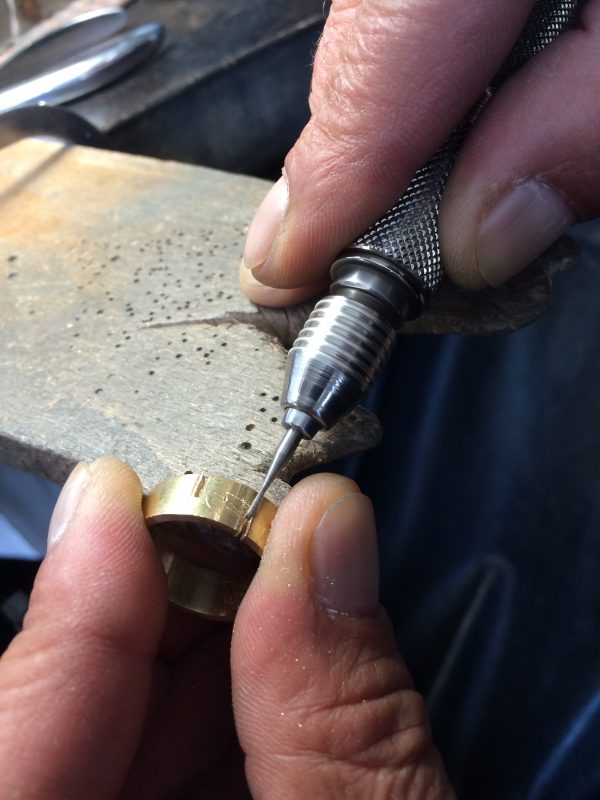 Which materials do you prefer?
I like to work with white metals with a special shine such as grey gold.
Do you make all your pieces by yourself?
I have the chance to work with a trustful friend and jeweller (Nathalie Ouvrard), to whom I can safely delegate a part of my production…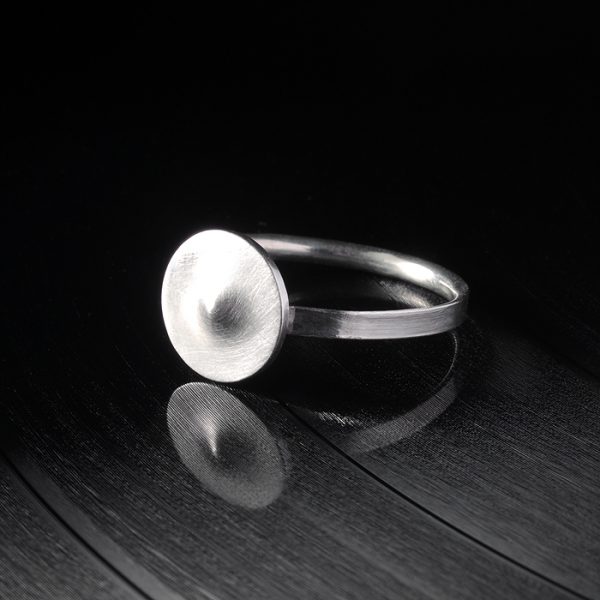 © Aline Princet
What does a usual working day look like?
When I have time to create new models, I need to know which direction I want, which model I want to make and, then, I make a pre-model. Every object can be part of this pre-model, it can be paper, iron wire… I need to find a way to visualize the object to measure it, to try to imagine proportions, to create a nice volume. Later, I can create a real-like model, this model can eventually become a prototype. It will be molded to obtain models.
To read the last part : Rachik Soussi – 3/3 More details about Rachik…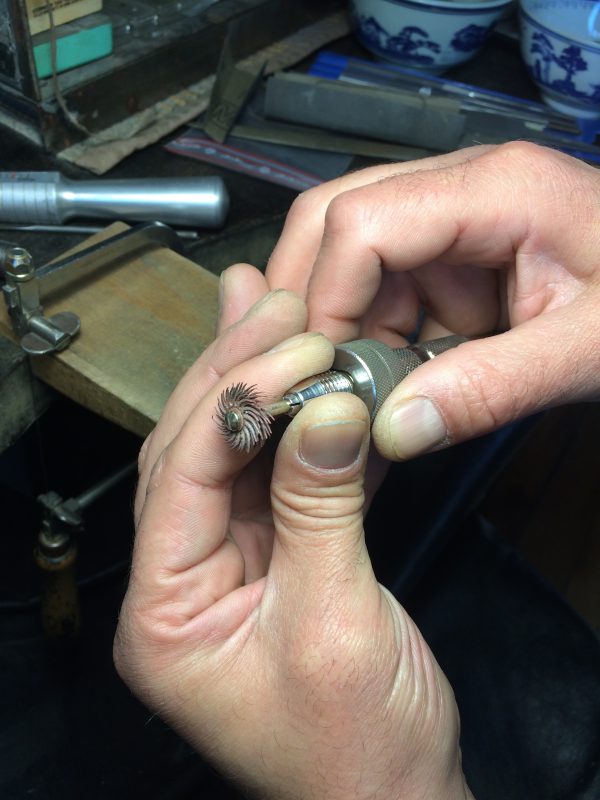 Photos : © Rachik Soussi sauf mention © Aline Princet. Photographies fournies par Rachik Soussi et publiées avec son autorisation.