MATHILDE QUINCHEZ – KNOW-HOW
Previously settled in a private workshop, Mathilde Quinchez now works in a beautiful workshop-boutique next to the Place Royale in Nantes. In this lovely place, Mathilde shapes, drills, heats and bumps this silver she particularly loves.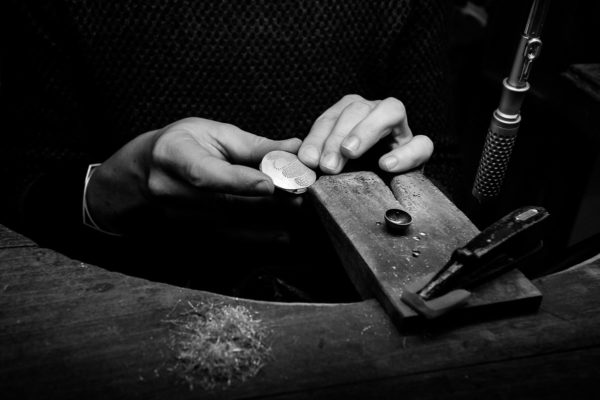 © Sybil Rondeau
Where do you work ?
Almost three years ago, I opened a workshop-boutique in the center of Nantes. The management of a space open to the public is new for me. It allows me to meet people of Nantes and to have a daily contact with clients. Customers relations, jewelry lovers and bystanders is a very rich meeting.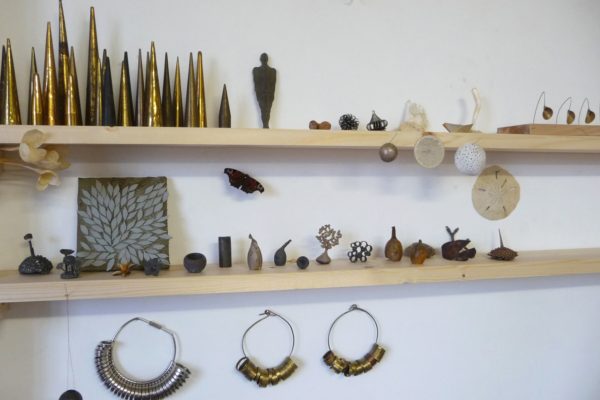 © Mathilde Quinchez
Why did you choose Nantes ?
Nantes is a city that feels like a town. A lot is happening there, the Loire crosses it and creates a real breath in the center. It is a city close to the ocean which is vibrant and welcoming, it is a great place to live !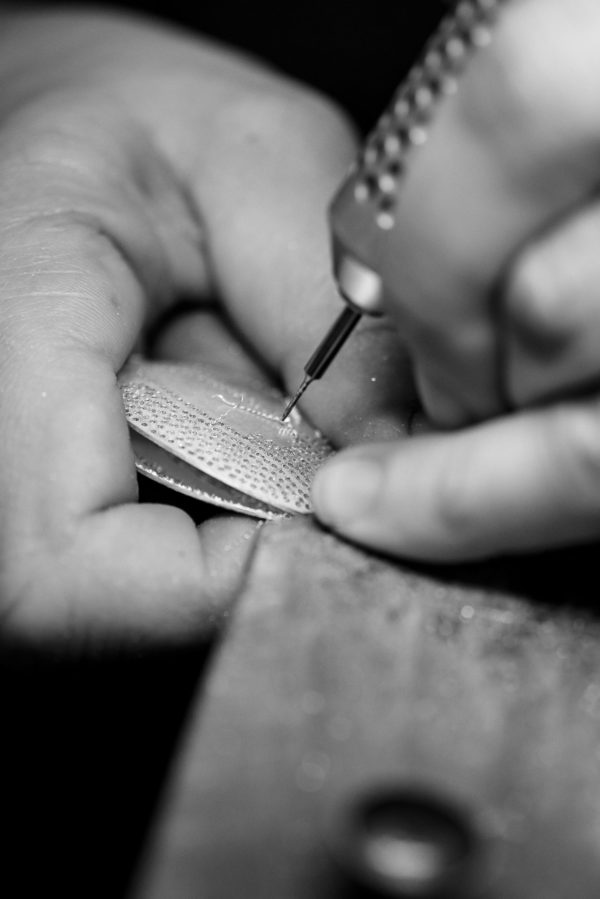 © Sybil Rondeau
What is your favourite tool ?
Probably the blowtorch because of the fire. I love to see the metal ability to change colour, silver becomes cherry red. I find it fascina-ting and kind of magical !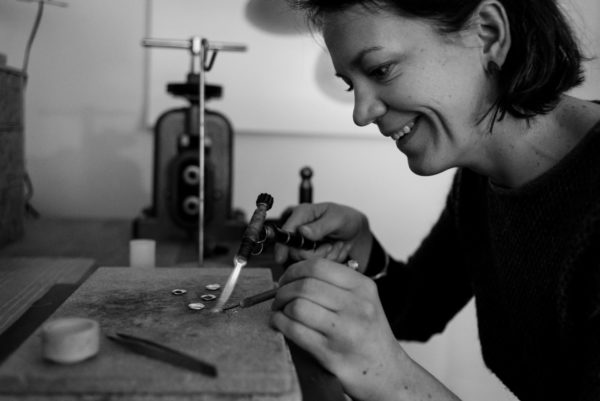 © Sybil Rondeau
What are the other tools you like and you mostly use ?
Tools I like the most are the ones that allow to transform the metal significantly.
Drills are probably the ones I mostly use to drill my countless small holes. However, there is something quite difficult in this gesture so I don't know if this is what I prefer but I like the result. At the same time, it is a moment that allows me to get away and to dream. It is such a repetitive move that my spirit can escape elsewhere.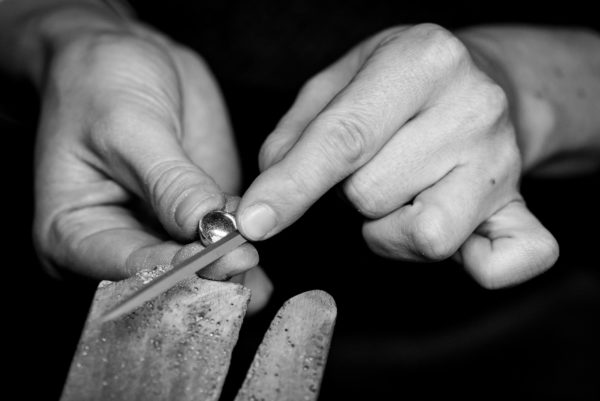 © Sybil Rondeau
What are the materials you mostly use ?
Silver, I like its colour and it a pleasant material to work with. I also use gold but in small quantities. Silver remains a more affordable precious metal. I also like to use blackened silver. It tells another story and brings jewels to a more graphic style. There is a less ex-pected and more unusual thing for the general audience.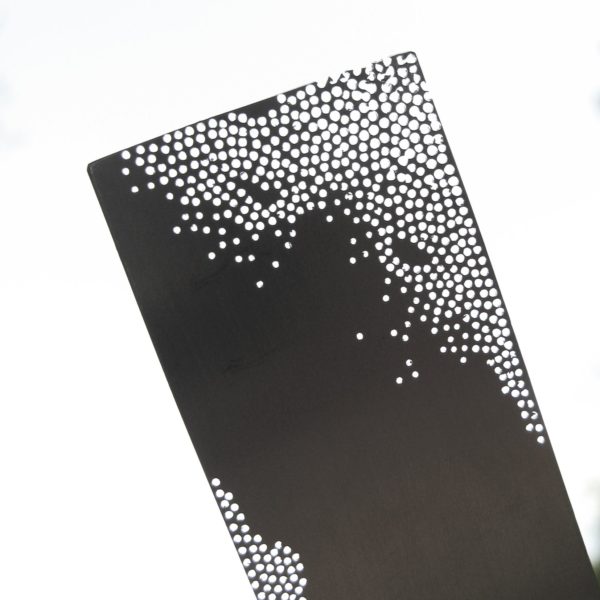 © Mathilde Quinchez
How does your creative process work ?
There is a first phase of research through drawing. I start by collecting images about a theme and then, I draw. I sometimes manage to define a jewel through a drawing then I make a brass model to see the result. Other times, it is only a material experiment through manipulation. There are treasure-boxes filled with failed tests or not. I sometimes open these boxes again, get all these models out and – because I am working on another step of my process – a piece, a test will inspire me and I finally use it.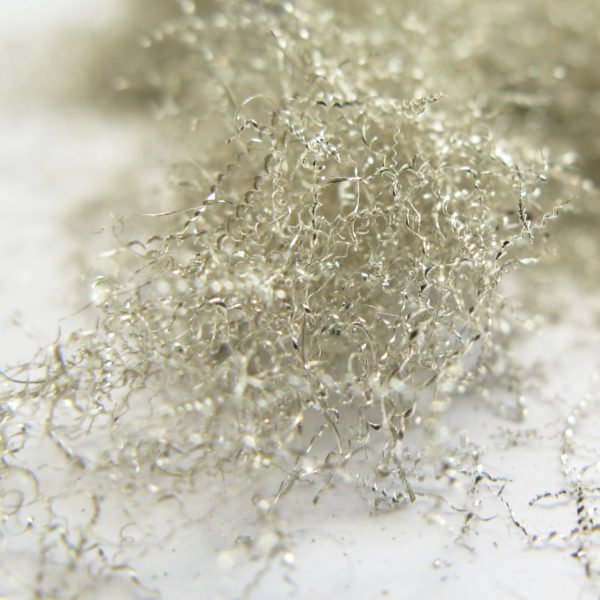 © Mathilde Quinchez
Do you have a usual and daily working process ?
No, I will sometimes have long periods of production. These are entire days during which I write lists of jewels to make and I spend several weeks working on my bench. Other times, I wander and my imagination is working. I will re-open my boxes full of tests and try, test, experiment to create new pieces. Usually, when I receive orders, I will take more time to do research, which is unfortunately not always possible in my daily work. It is one of our issues, as craftsmen, I am sometimes focused on the production necessity to earn a living and it is not always easy to free up time. However, it is essential. I really need this time to keep expanding my universe and to move on. The balance must be right.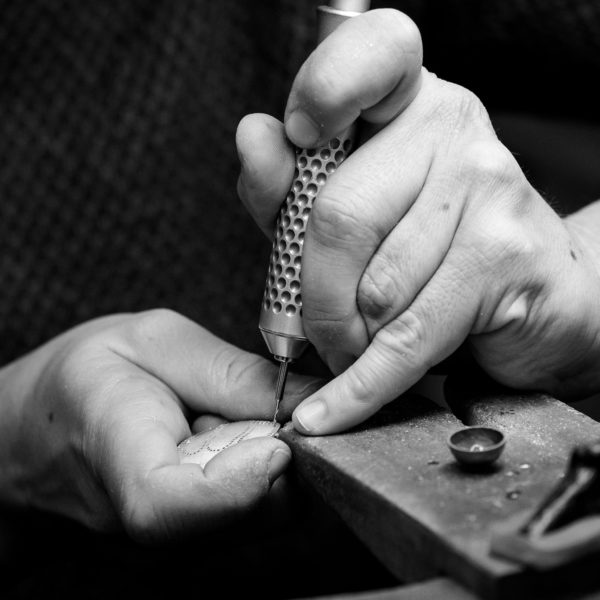 © Sybil Rondeau
Photos : © Sybil Rondeau, © Mathilde Quinchez. Cover : © Sybil Rondeau. Photographs provided by Mathilde Quinchez and published with her approval.