Izumi Idoia welcomes us in her workshop and shares a few details about her artistic practice.
Where do you work?
My workshop is a quite spacious room at home.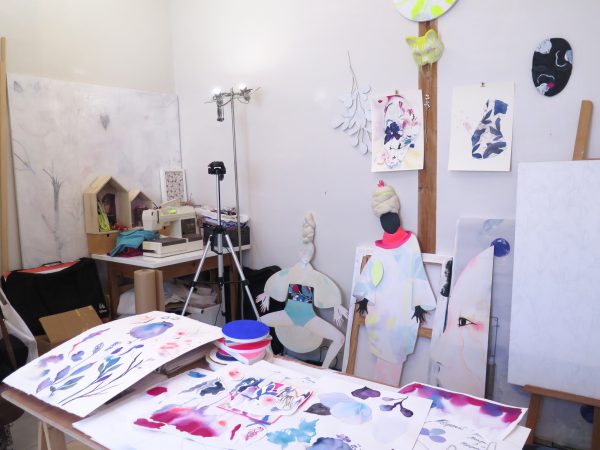 What is your favourite tool?
Watercolour, since I was 10, I have never stopped enjoying this way of painting. I think I like the poetics of water, its transparencies, its magic. I also like the necessary process of 'letting go' to let the material express itself, the unexpected….that's the best way I found to paint these ghosts I like so much.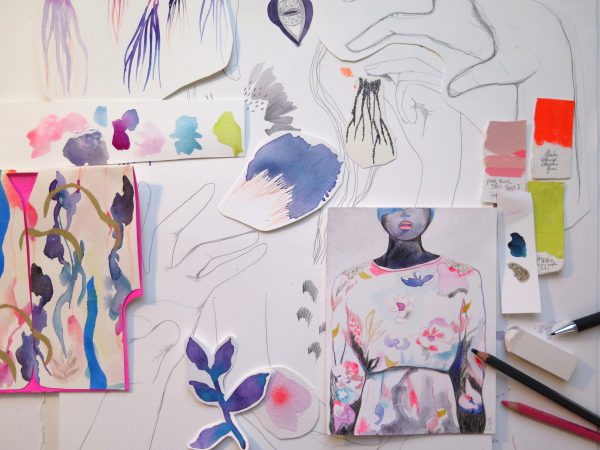 What tools do you mostly use?
Pencils, watercolour brushes and fluo paints I really like because it became an important symbol for me since  Fukushima disaster. I was there a month before the tragedy.
I had to make an illustration for a gallery in Tokyo for a charity event and I was able to symbolize radioactivity through fluorescent red so to this day I often use it to remember what happened.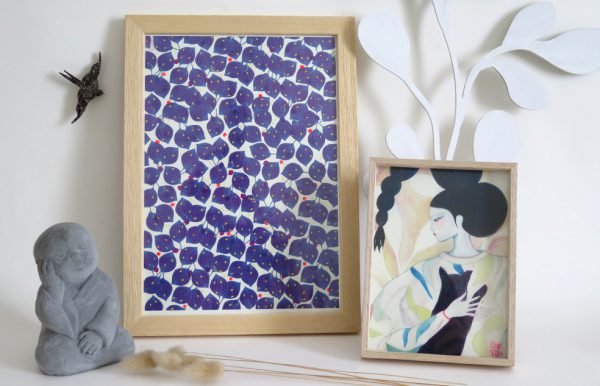 Which materials do you often use?
Beautiful papers (mostly japanese) and wood because it is simple and close to nature.
Recently, I started to use some fabrics and wool…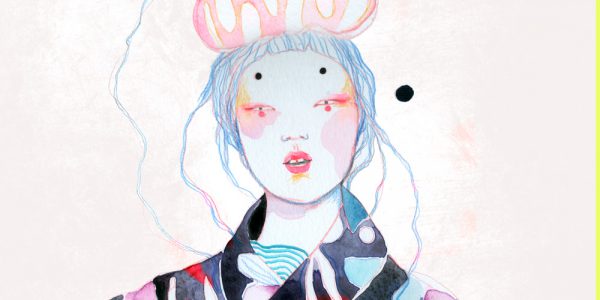 How do you choose raw materials?
It must be beautiful, as natural as possible and not cumbersome because I don't want to accumulate material and I don't want my work to be dependant on complex techniques or specific objects. Basically, the simpler is always the better to me. I often imagine that I should be able to carry my workshop on my back, I like to feel free and I always keep in mind that I should be able to move anytime anywhere.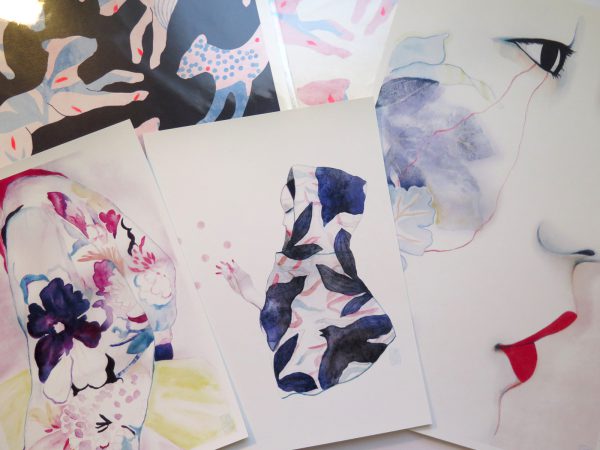 What does a usual working day look like?
I take my daughter to school, I go to the coffee shop to giggle with my neighbourhood friends and I write my lists (1 for orders, 1 for personal work, 1 for my house). I plan the days ahead then I come back home, I put my phone in silent mode for the day, I work on 3-4 projects at the same time and I jump from one project to another not to saturate. I share my time between orders, exhibition planning and small collections of reproductions and small objects. I like everything to be interconnected.
To read the last part : Izumi Idoia – 3/3 More details about Izumi…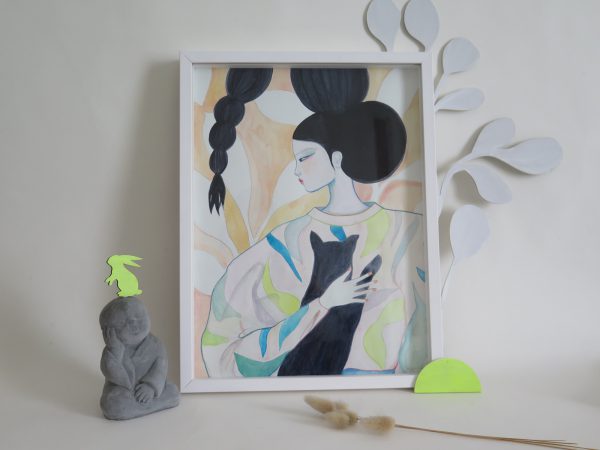 Photos : © Izumi Idoia. Photographies fournies par Izumi Idoia et publiées avec son autorisation.