AUDREY MESTDAGH – KNOW-HOW (2/3)
From a carrer in fashion design and production, Audrey Mestdagh moved on and started a daily experiment on materials, in a workshop. This professional retraining gives her a specific approach. Autodidact, Audrey considers jewelry as a sculpture. She uses her research to carve an entire piece and then uses bronze to keep some mass.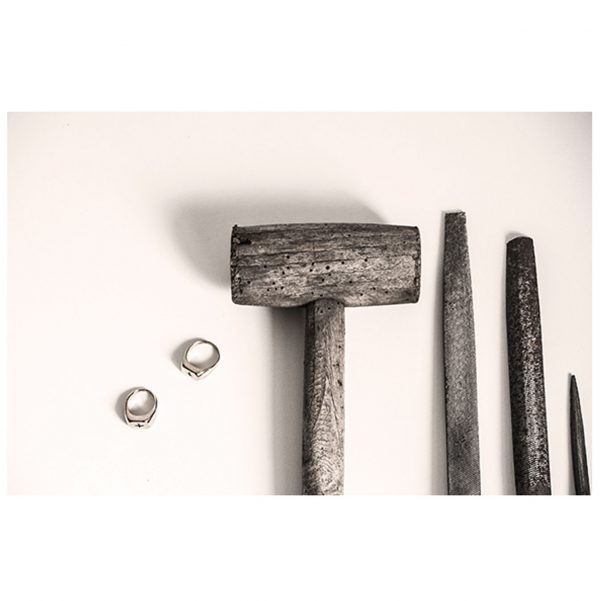 Where do you work?
I have my own workshop and I work there everyday. I have two different spaces. The first is an office with my computer where I draw the first sketches and I do my research, works and finishing touches.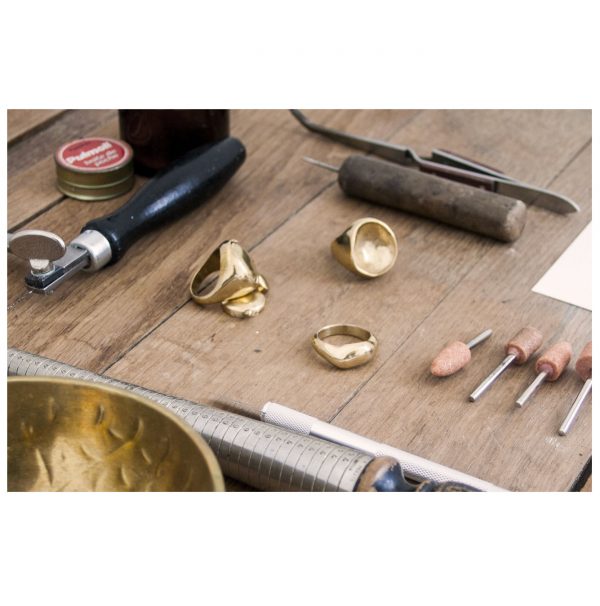 What is your favourite tool?
I cannot choose a single tool! I collect many tools that often are not especially made for jewelry but they are finally necessary.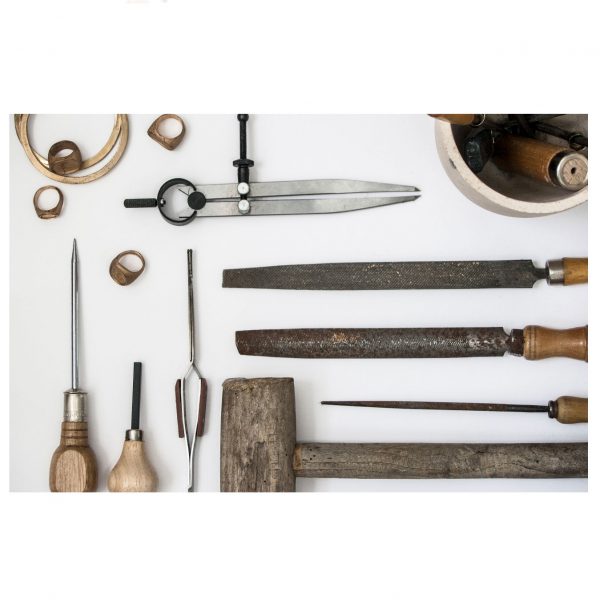 Which materials do you mostly use and why?
I often use a pen and my notebook that allows me to create without any limit. Then comes the wax which first allows me to make a jewel in volume.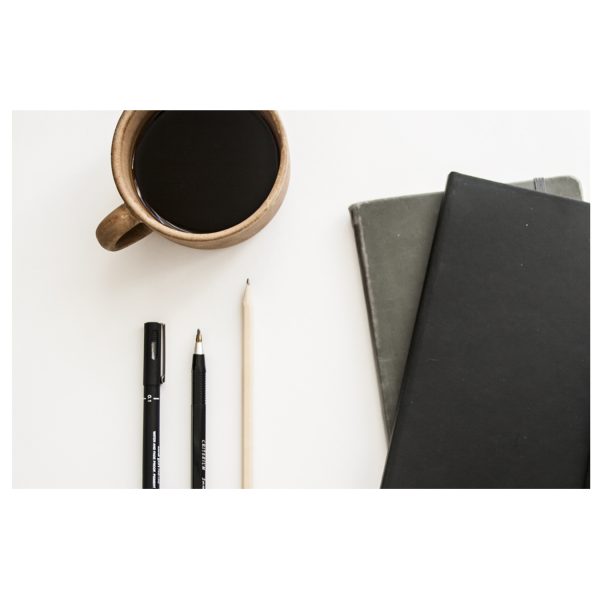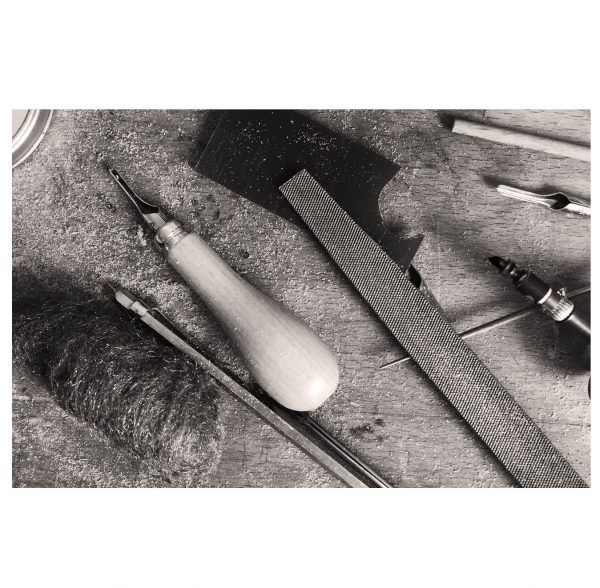 How do you choose raw materials?
I exclusively use solid bronze. I consider this material through continuity and transmission. The jewel becomes a micro-sculpture as a family treasure.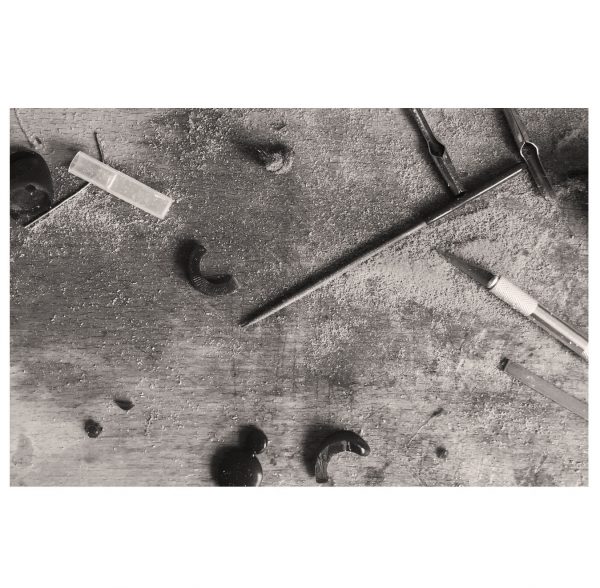 What is a usual day at work?
No two days are the same! When you are a craftsman.woman, you need to know how to do many things. Creation, obviously, but also administrative tasks, order management, commercial tasks, marketing, community management, etc.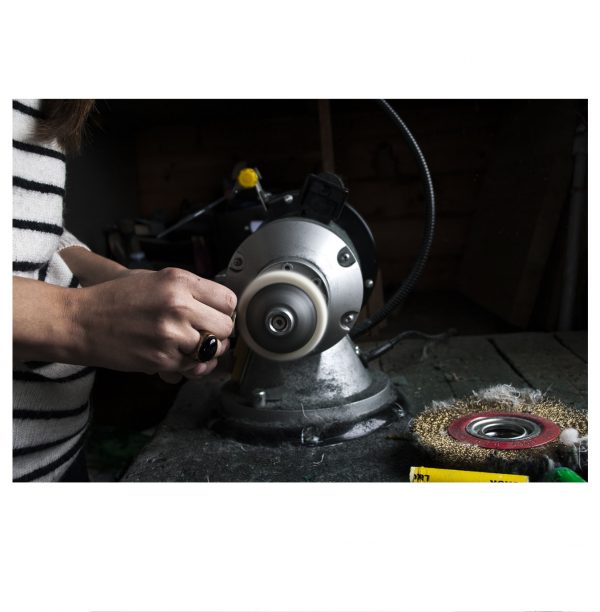 Which other job could have attracted you?
I would have loved to do a thousand things! Each manual activity interests and inspires me: ceramic, leather work, textile…There are so many different works! I would also like to learn more about gemmology and all the hidden treasures of gemstones.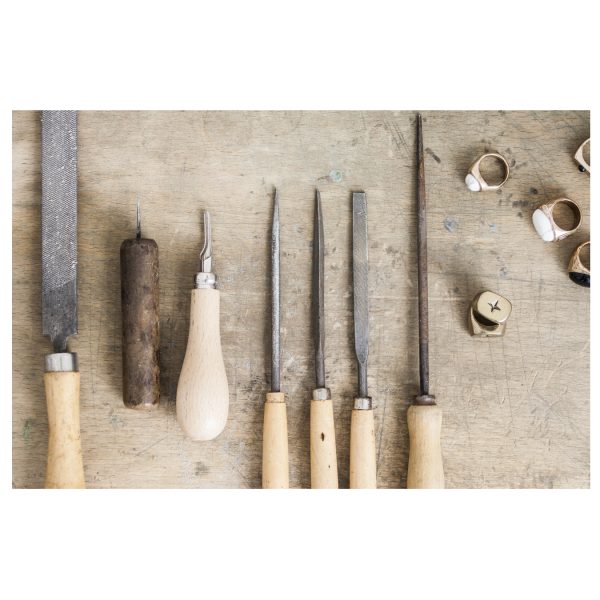 Photos : © Audrey Mestdagh. Photographs provided by Audrey Mestdagh and published with her approval.