In her workshop, in Belle-île-en-Mer, Marine uses her favourite tools – usually used for woodwork – to create jewels. She evokes her skills, her crops and the development of her projects.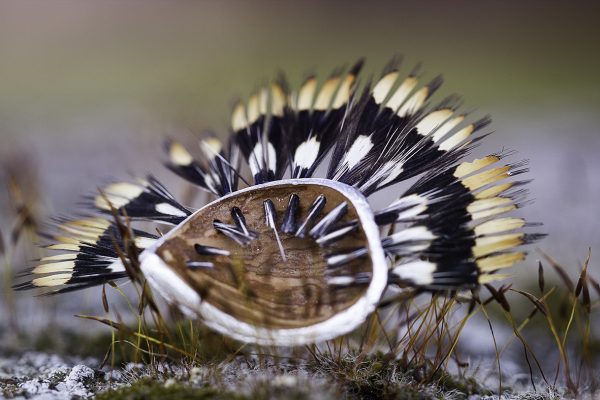 © Christine Réfalo
Where do you work?
I have a small workshop with a shop space in Palais, the port of arrival in Belle-île-en-Mer. It is a beautiful room full of light and, therefore, I have a workshop space, a shop space and there are also the sculptures of my life partner Pablo Castillo, who works elsewhere. This configuration allows me to work and to receive people. The workshop is opened, it has a big 'U' shape at the back of the room so visitors can observe when I work. It is a huge clutter but people are never shocked, it contrasts with the rest of the room but they like it.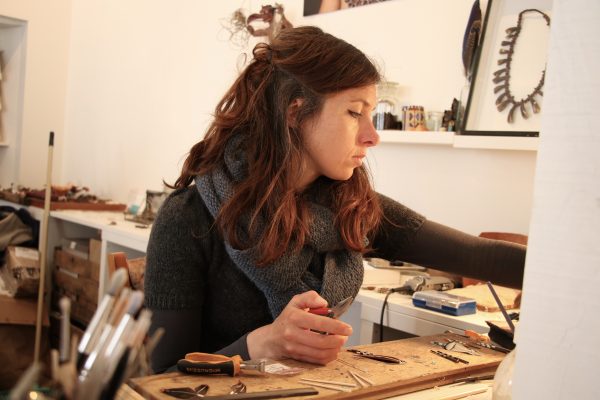 © Nathan Cauvin
What is your favourite tool?
My modeling tools to sculpt and then, my brushes. I also use my Dremel to drill but, otherwise, it is mainly my modeling tools and my brushes.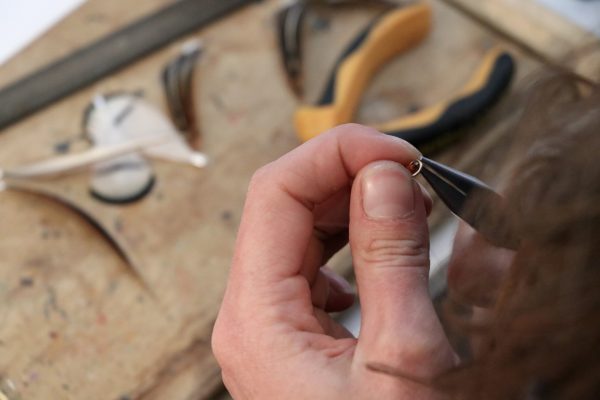 © Nathan Cauvin
Which other tools do you use?
There is the material for gold leaf gilding. I also have a small notebook and my booklets. Finally, I have many things but there are few tools I really use evry day.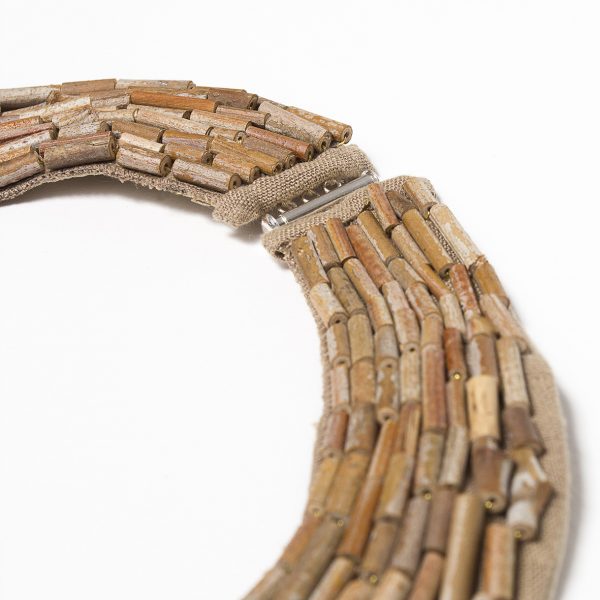 © Christine Réfalo
What is your favourite material?
I love them all but I've got more competence with the ones which are close to wood. Cupules of glans, nuts, barks, etc. Then, it is a question of sensitivity. When I have wood-like materials, something happens. I make my primers because it is part of the process but it is not the most pleasant part of my job.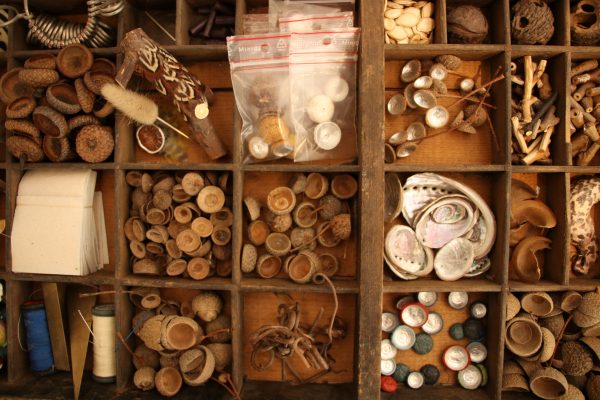 © Nathan Cauvin
What are the other materials you use?
I work a lot with silver to make my primers. For now, I don't weld, I just tinker. I really adapt my work according to the fruit: I prepare gauges, I shape, I paint, I circle, etc. I use silver wire a lot and a material called gold-filled, a brass basis with a huge gold plating. Then, among natural materials, I use everything : feathers, barks, rabbit pellets, all the things I find that can generate an idea.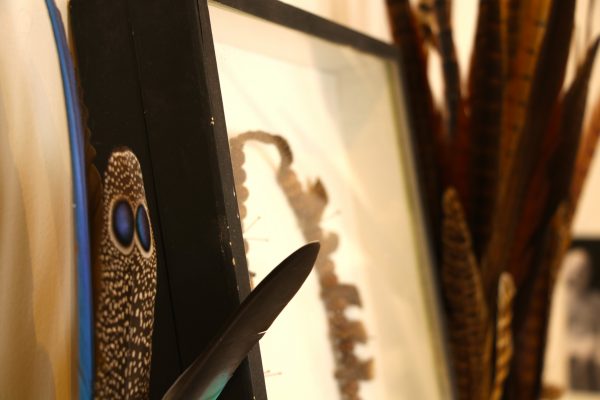 © Nathan Cauvin
Do you gather everything or people bring you materials?
From now on, some people bring me their crops because they start to understand how I work but otherwise, all the jewels come from my own crops.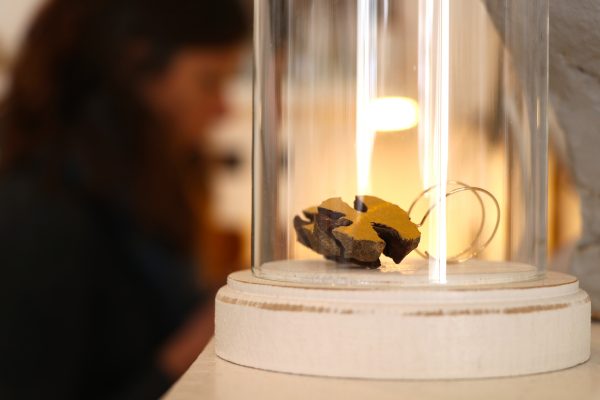 © Nathan Cauvin
Is it mainly from your island?
I have only been living in Belle-île-en-Mer for a year so there are previous crops from the South of France. Otherwise, I am a compulsive collector, I collect everything, my pockets are always full. It can be anywhere and anytime, it can be abroad during a trip or along a beach when I am walking. A major part of my work is also happening during my walks.
Regarding feathers, I find them and many hunters also bring them to me. These are feathers from birds which are consumed. There are many pheasants, ducks and woodcocks. I also have many  amazing peacock feathers. It is easy to obtain peacock feathers because they molt in August. they lose everything just after their courtship. You need to be in the right place at the right time or to have some plans. And above all, some people bring me feathers and there are sometimes treasures, it is very nice. Some people give me king-fisher or parrot feathers when they come back from a trip. I try at most not to buy feathers even if it happened in the past. I prefer to know where the bird feathers come from and I prefer to have feathers from a consumed bird and not a bird killed for his feathers, it is really terrible. Among birds, there is crazy range of feathers. There is no need to use tropical birds feathers to have wonderful graphic effects.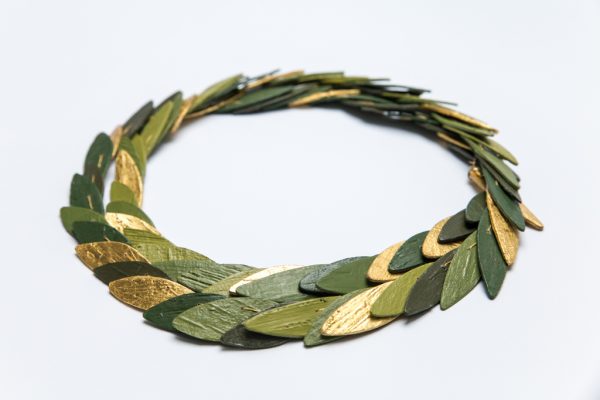 © Fabien Guiraud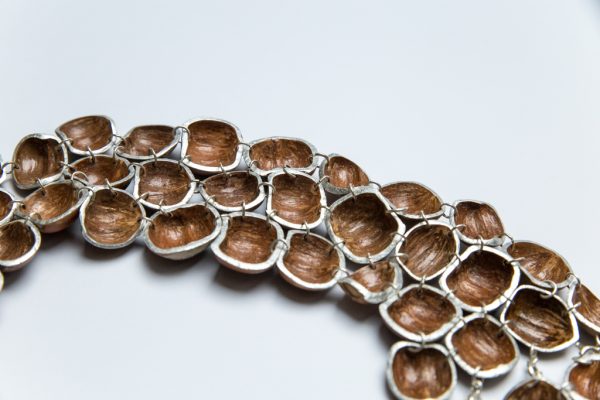 © Fabien Guiraud
How does your creative process work?
It depends. First, there is a crop. Generally, I handle the object, I examine it, I look under it, I figure out how I can obtain a specific shape, etc. I tinker, I put the piece aside, I wait a bit to let it matures and there is a moment when it happens. Sometimes, it doesn't happen even if I like this material very much. In this case, I draw. I make sketches and I try to imagine what I can do according to my drawing. I just finished a series with birch bark, it is not totally ready but it is the third time I try to create something I really like with this bark. I know I am starting to find something about it. I often need to start to work on something and, if I don't like it, I put it aside, I work on it again, etc. Some jewels ideas will come naturally, I see an object and I have an idea, it is obvious. Other jewels need a long process at tthe workshop before I can appropriate them. Some pieces are made naturally and others are much more difficult! At the same time, I know when there is a possibility with an object or a material. There are things I put aside right away, I know it won't work, there is no need to be stuck.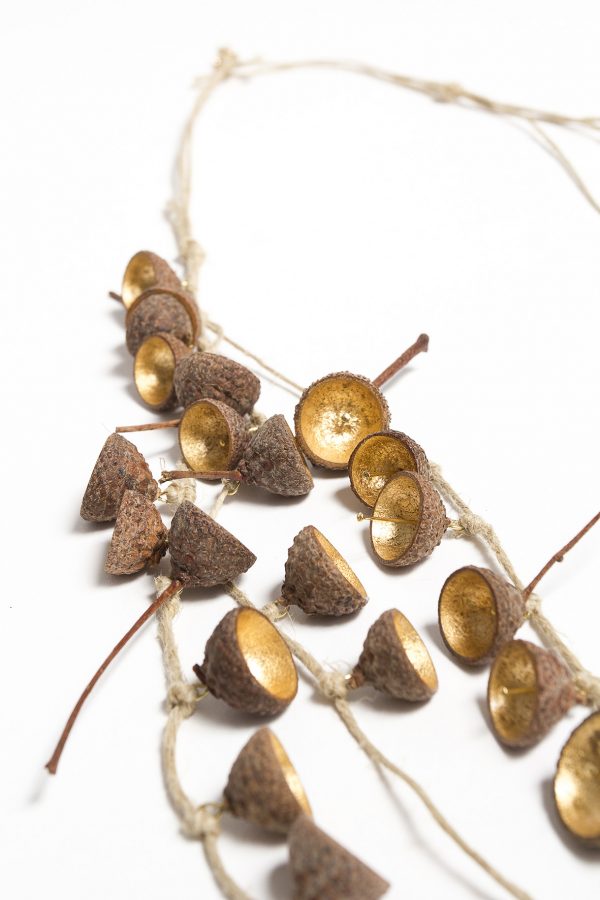 © Christine Réfalo
What does a typical working day look like?
It depends on the season. At the end of the year, I participate to many fairs, so I somehow try to have a large stock upstream. Otherwise, generally, I start at 9 a.m. after driving my daughter at school. During the summer, my shop is opened until 7 p.m., I work the whole day without stopping. Then, when my daughter is at school and there is no tourist need to open, I follow school schedules. It represents between 7 and 10 hours a day, 5 to 6 days a week.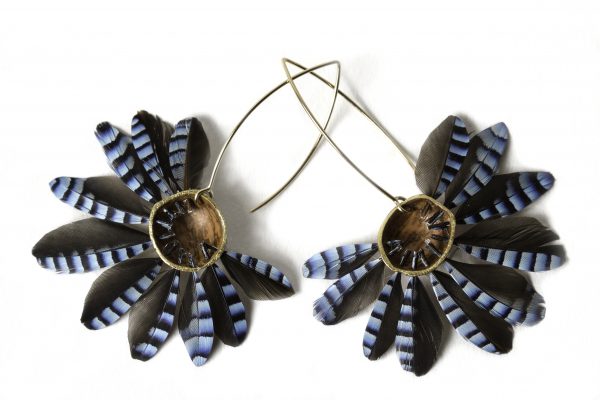 © Christine Réfalo
When do you harvest things?
It is generally during my free time, when I walk around during the week end or when I spot specific places where I can find one thing or another. In this situation, I keep an hour during my day for this crop. These places are also identified during my free time.
To read the next last : Marine Cauvin – 3/3 More details about Marine…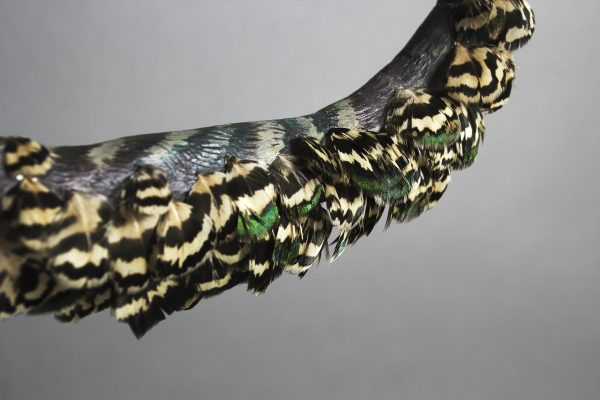 © Christine Réfalo
Photos : © Christine Réfalo, © Nathan Cauvin, © Fabien Guiraud . Photographs provided by Marine Cauvin and published with her approval. Cover : © Nathan Cauvin.