A designer is enriched by which surrounds him: different art forms, the work of other designers, nature… Marine tells us about what feeds her univers, her daily life and the qaulities necessary to do her job.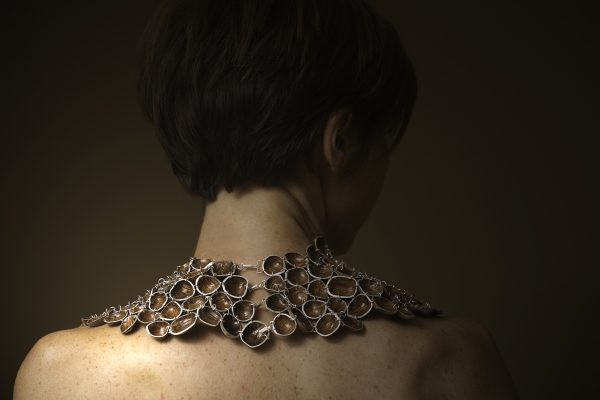 © Christine Réfalo

Could  you please name jewelry designers you like?
One designer who was a click is Sebastian Buescher. It is really easy to find images of his work but I don't know if he is still working. It is complicated to find information about him. I know few things about him, I have never seen one of his jewels for real. When I discovered his work, it was like a slap in my face, I realized I could really have great freedom with jewelry.
There are many other jewellers but I remain sensitive to the ones who also use natural materials. There is Beth Legg, a Scottish designer who make an incredible work with natural materials, it is very beautiful. There are also French designers such as Sébastien Carré and many others. I also really like the work of Northern artists. In France, we have the opportunity to meet them and beyond the jewel, the person matters. For example, Suzanne Otwell Nègre – who make incredible jewels in France – is an amazing woman. Sylvie Pellicer is a discrete person and she makes stunning jewels. These two designers exclusively work with metal.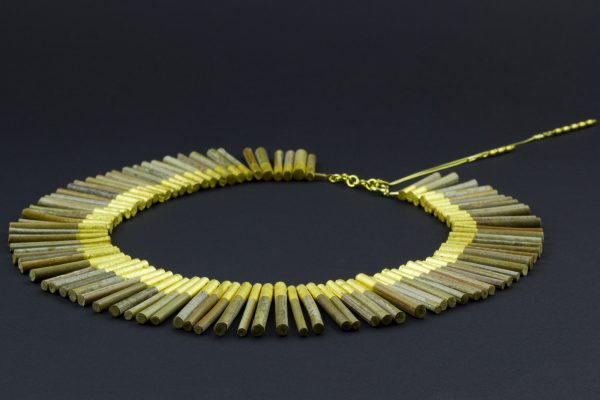 © Christine Réfalo

Who are your favourite artists?

There are so many of them. I love literature : novels, fantastic reality in the South-American literature, etc. I am very influenced by popular arts, it is really wide. Then, there are  artists such as Kate MccGwire, Jephan de Villiers and many others from the outsider art who inspire me. There are also artists such as Louise Bourgeois, Berlinde de Bruyckere, etc. Regarding music and movies, it is also related to ethnic minorities.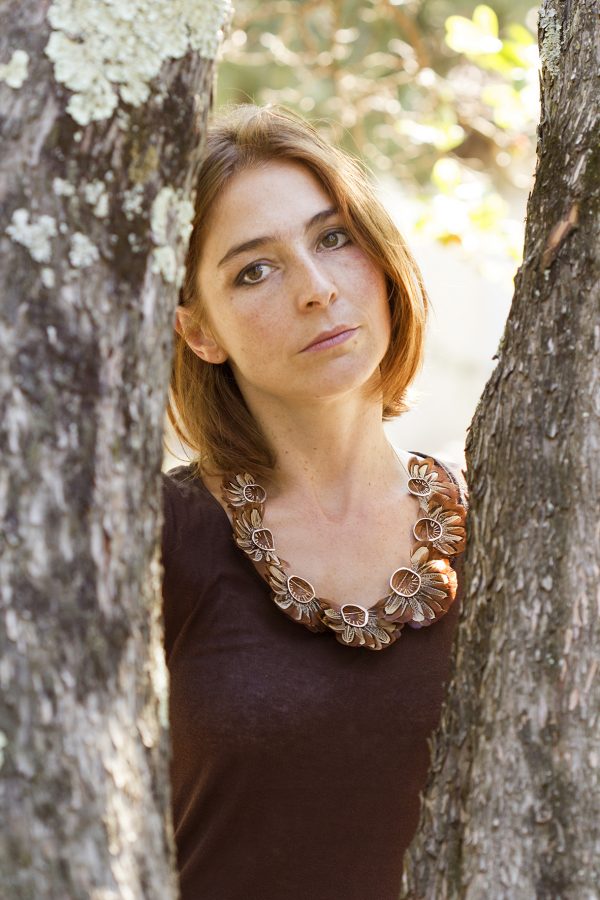 © Christine Réfalo
Do you have favourite jewels?
I almost never wear jewels. I have jewels, I have a very beautiful jewel by Emmanuelle Hamet called 'Nomad'. This jewel is available in different versions and she created it in Africa. I almost never wear it but I am happy to have it. I have earrings by Sébastien Carré, I also rarely wear them. I also especially love one of my jewels called 'fetish'. It is a cypress ball pierced by many nails, I really love it and I have liked to do it.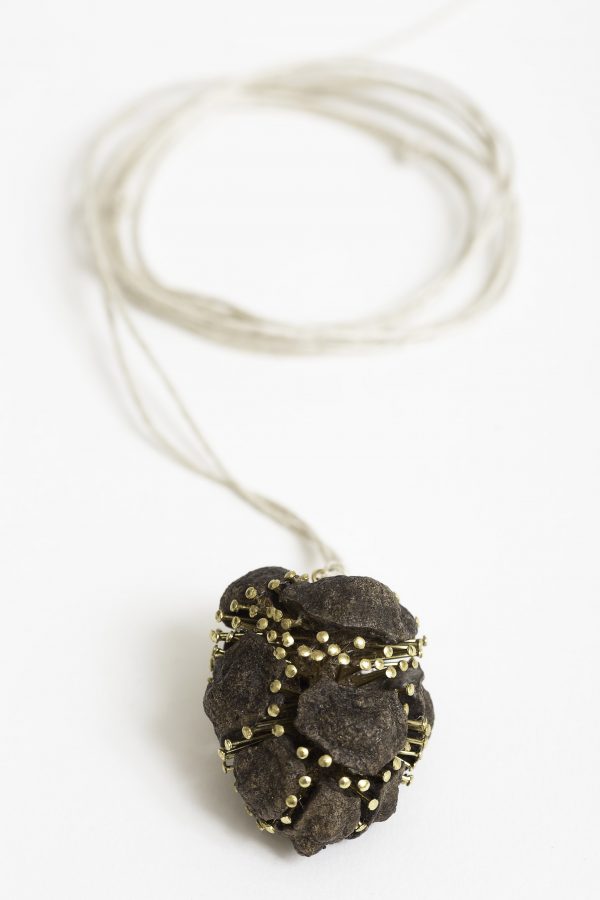 © Christine Réfalo

What are the main qualities do this job?
perseverance and a great freedom.
What would you advise to a new designer?
Not to be too influenced by fashion currents. It is terrible because there are many good ideas, we are exposed to many images with Pinterest, Facebook, etc.It is great but you need to find inspiration inside yourself. In the jewelry and fashion fields, it is very tough. You have to be careful not to be influenced by what you see. At the same time, it is necessary so it is a bit contradictory. You have to be able to enrich yourself on your own and from the others work.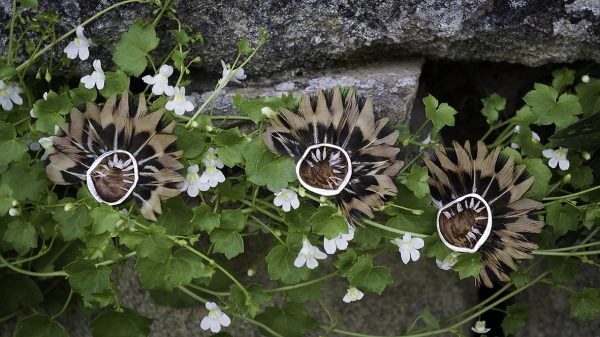 © Christine Réfalo

Is there a piece – made by another designer – you would have loved to create?
There are several. There are jewels by Gilles Jonemann – I often think 'ah, it is already done' – and some jewels by Sebastian Buescher too. However, there are still many jewels to make!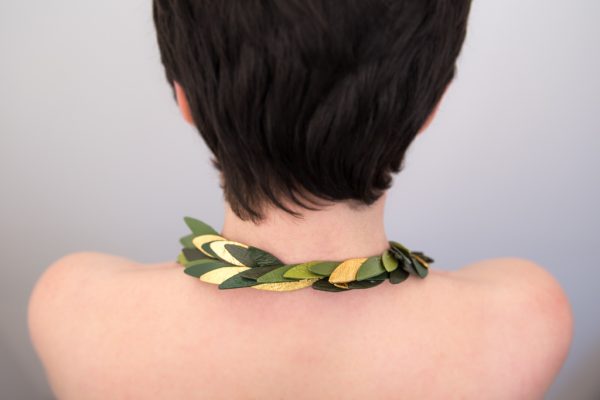 © Fabien Guiraud

What is your daily biggest challenge?
You need to manage your stock while staying creative. It is difficult to think everyday that you need to produce this series of pieces to supply this outlet. It takes time and there is not much left to re-invent yourself. Therfore, the challenge is to have more time and to make less concessions – even if you still need to earn a living – to have more time to create.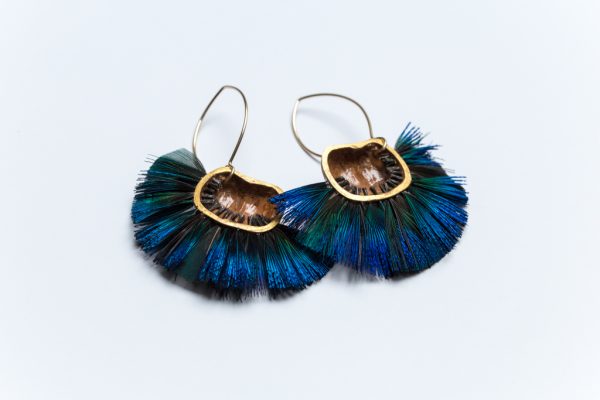 © Fabien Guiraud

What is the most rewarding thing?
To see one of my jewels worn by a person who – when she saw it – said exactly the words you had in mind when you made it. A person for whom it has a meaning. You both feel the same way about it. It happens!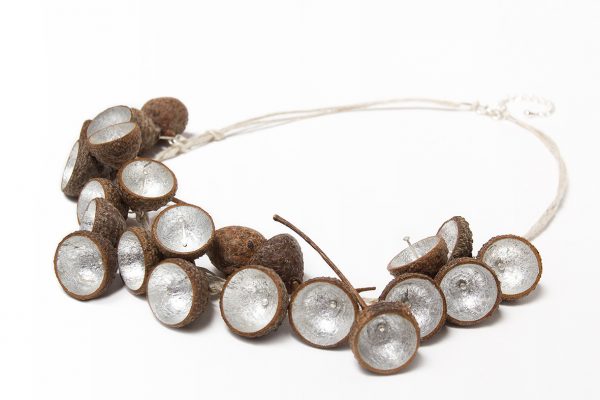 © Christine Réfalo

What are your projects?
To make new pieces, to succeed in putting together all the things I have in mind this year, it would be great! Not to be only managing the stock. For now, it is only about that. I have many other projects, I would like to have more skills to have more freedom. For example, regarding welding, this problem with primers could stop me sometimes. It can be useful not to know a technique because it makes you get off the beaten track. But sometimes, it is useful to have these skills to feel free to follow the famous beaten track!
Which designers would you like to see on L'Envers du Décor?
Sebastian Buescher. If you mange it, that would be great. Otherwise, the very discrete Sylvie Pellicer to show her wonderful pieces.
Thank you Marine!
To find Marine Cauvin :
Page on the 'Les Ateliers d'art de France' website : www.ateliersdart.com/atelier-marine-cauvin-bijoux 
Facebook : www.facebook.com/Marine-Cauvin-Bijoux
Shop :
Boutique atelier
1, rue Willaumez
Le Palais, Belle-île-en-Mer, France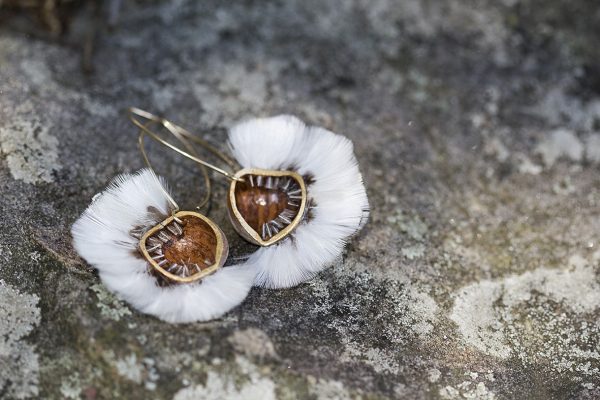 © Christine Réfalo
Photos : © Christine Réfalo, © Nathan Cauvin, © Fabien Guiraud . Photographs provided by Marine Cauvin and published with her approval. Cover : © Nathan Cauvin.