EMA combines her job as a graphic designer and her artistic activity. She works a lot – at home or everywhere – whenever she can. Let's visit her workshop.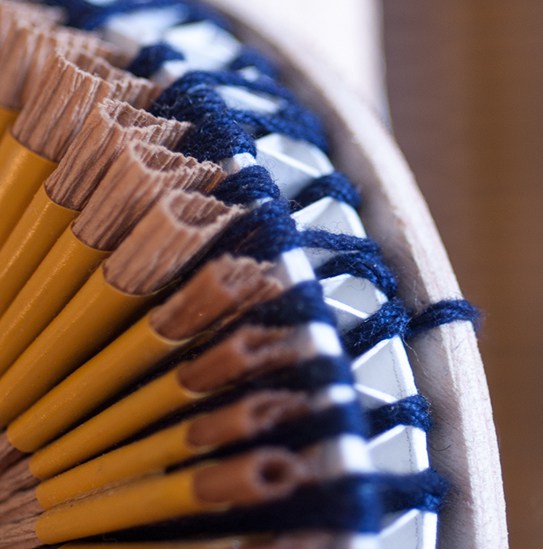 © B. Cneude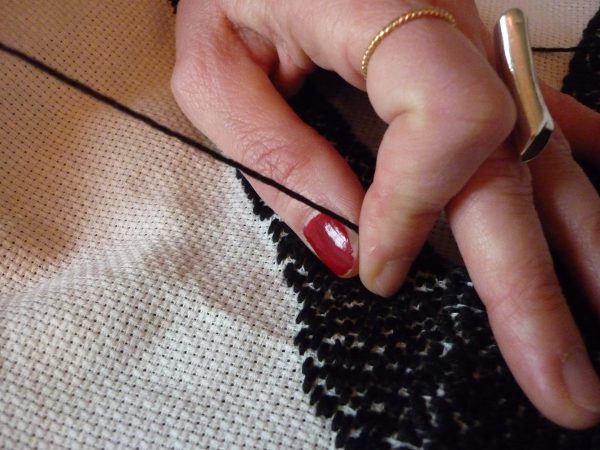 Where do you work?
Generally at tome, upstairs, it is a bright space dedicated to my graphic designer job and my artistic practice. I sometimes work elsewhere for collaborations.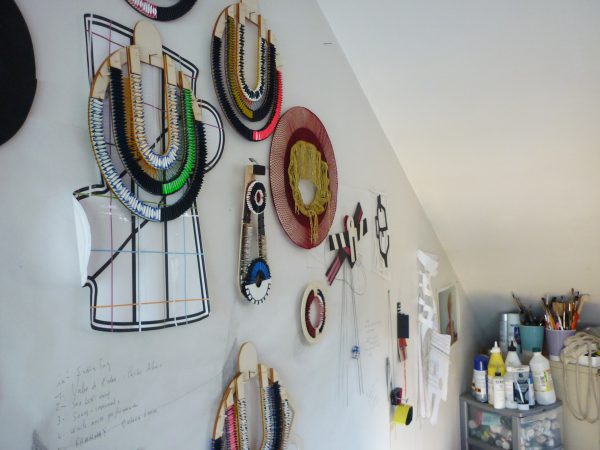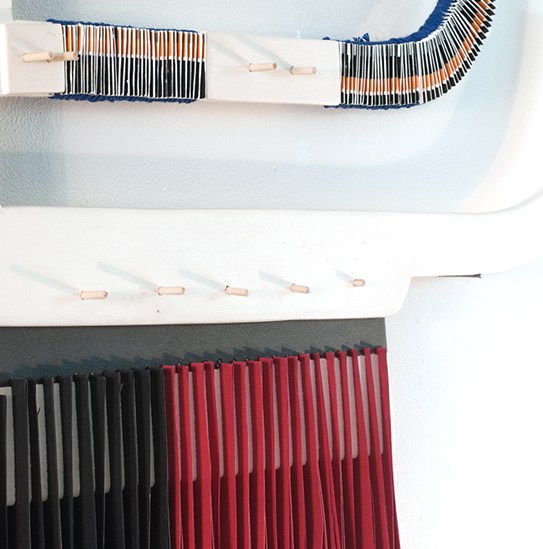 © B. Cneude

Which tools and materials do you use?
I want to keep them really close to be able to realize my idea without losing too much time. That's why I like simple materials such as paper, tape, light wood, textile, threads… Their intrinsic qualities are also inspiring : the brightness of electricians Barnier, the transparency and matt finish of masking tape, the paper malleability… Regarding tools, they are usually very light and related to the hand (needle, small hammer…), they are also trasnportable.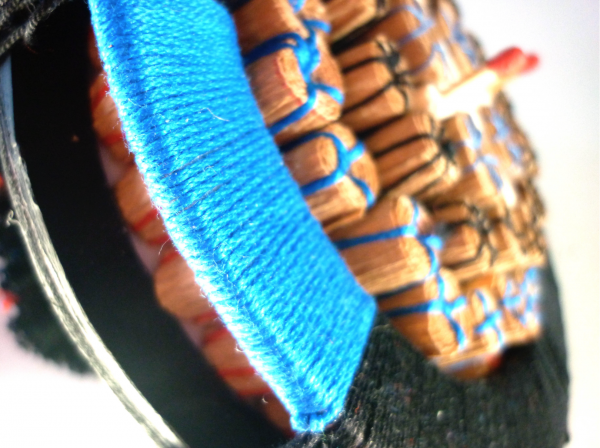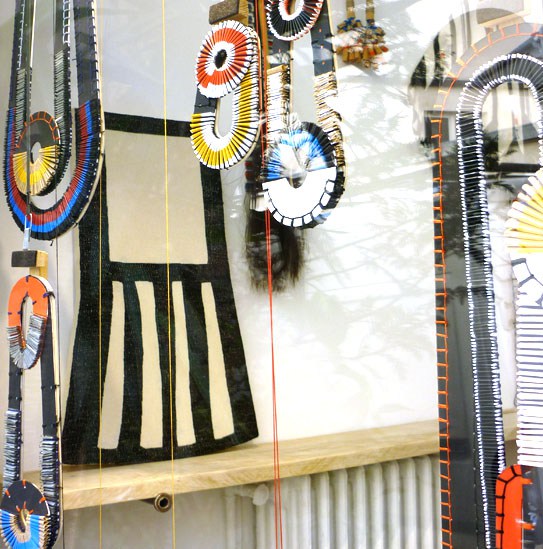 How do you choose raw materials?
I don't work with materials or objects already that already have affective load – such as recycling process – I prefer neutrality.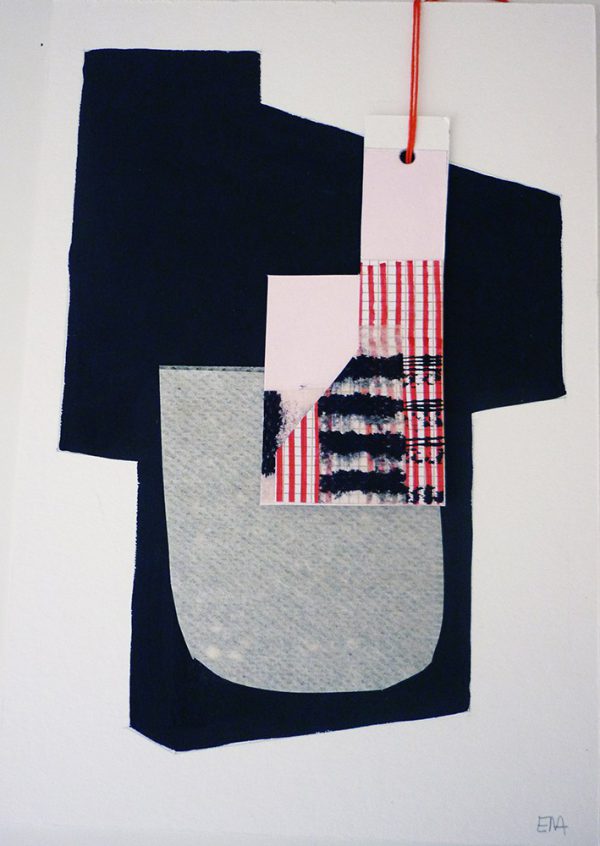 Regarding my supply points, I especially like a shop called 'les Rubans de Normandie' in Paris. They have every colour.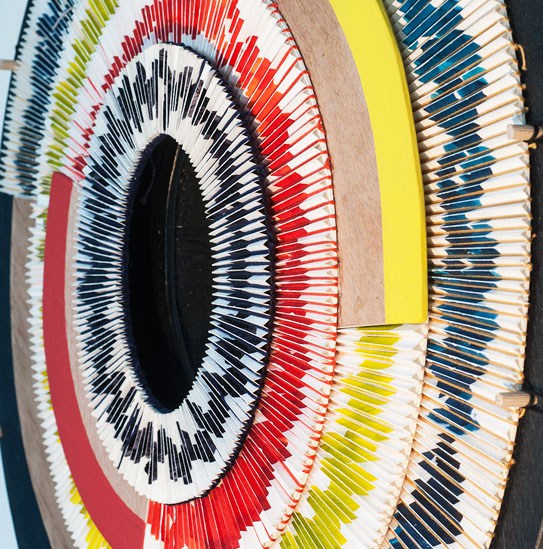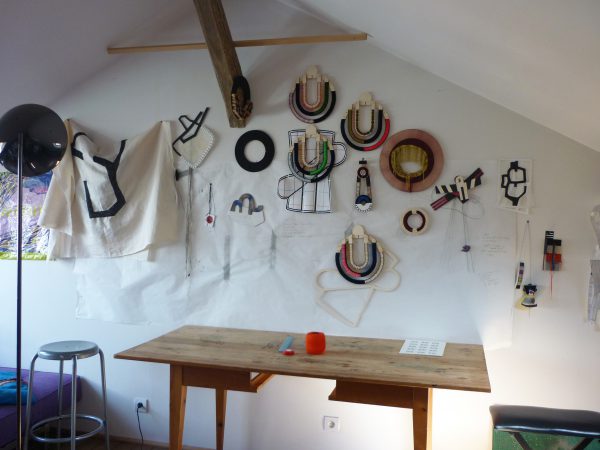 What does a usual working day look like?
I have two activities so the rhythm is variable and adjustable. It is a perpetual juggling but also an advantage because it allows to take distance and breath, it is necessary for my artistic work. These gestures are also easily part of my daily life, it can be overcrowding and time-consuming. I wake up very early to be able to combine two days in one: a day for me and a day for graphic design. I am like a field bee, I work a lot. It is a minutious activity, it requires much time and patience.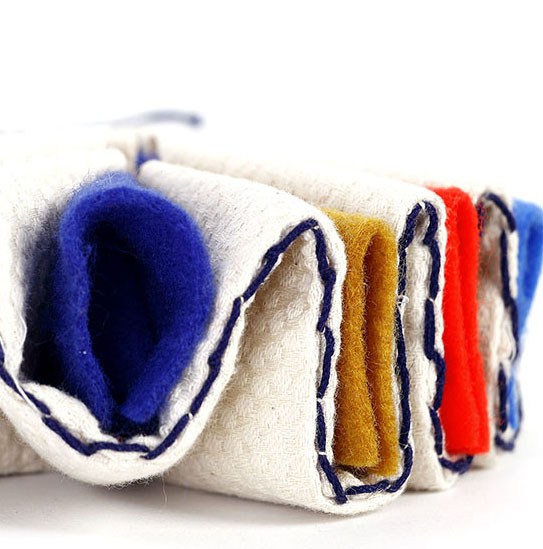 © O. Leprovost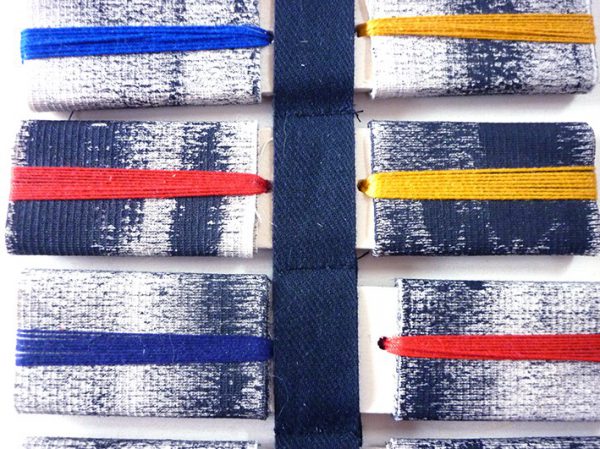 Do you work by yourself?
Often but there are sometimes collaborations with people who have complementary skills (moving parts for example). I also have projects with other artists in mind.
To read the last part : EMA – 3/3 More details about Ema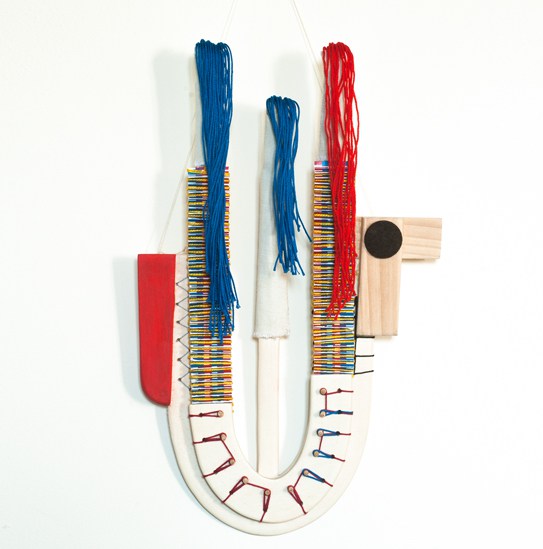 © B. Cneude
Photos : © EMA except when these mentions appear: © B. Cneude et © O. Leprevost. Photographs provided by Emmanuelle Duval and published with her approval.