Els Vansteelandt
Jewels and pieces of art under tension
Els Vansteelandt makes jewelry and pieces of art. Her shop is now located in Brussels but she has travelled for a long time across Europe to show her collections. Els is always experimenting the material. In this first part, she evokes her simultaneously clean and complex universe.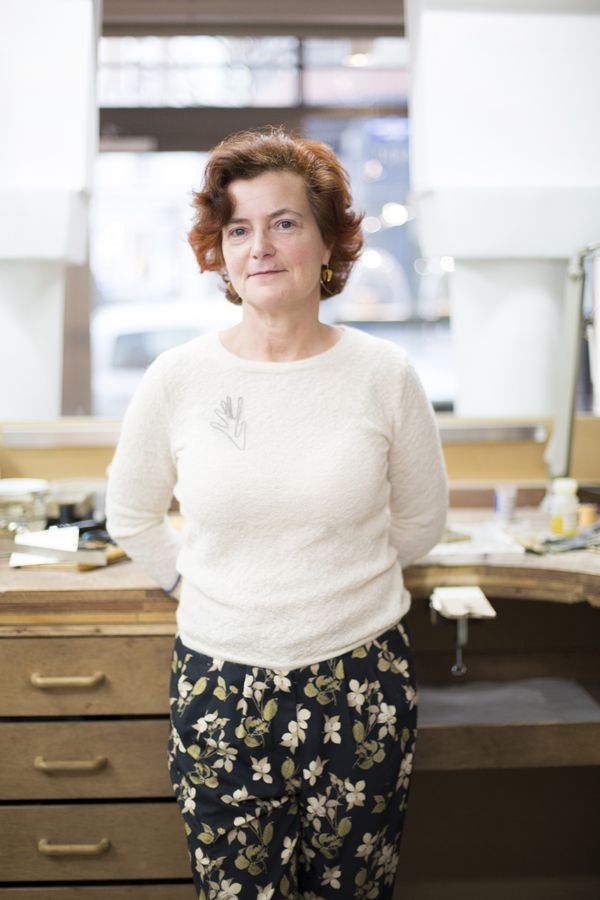 Can you please introduce yourself?
My name is Els Vansteelandt, I am a jewelry and pieces of art designer. I have first started with jewelry and I have progressively attracted to more impressive pieces. I have therefore stufied silversmith to be able to make what I had in mind. Since 1997, I have been travelling throughout the world with my collections and, since 2010, I have a shop in the center of Brussels where I meet my clients. It is my cosy nest.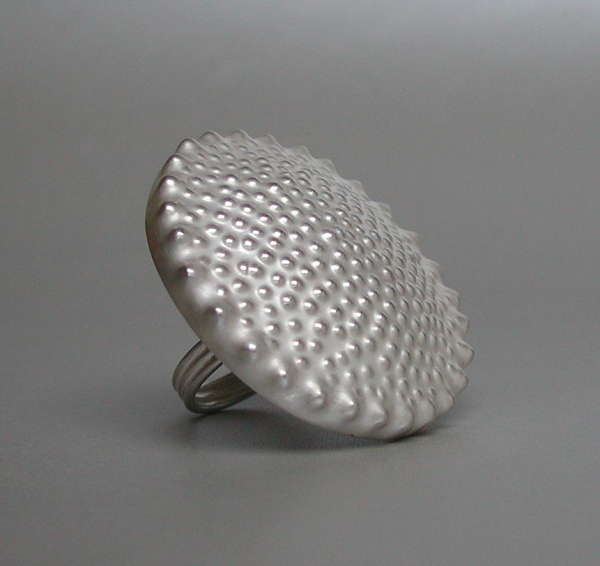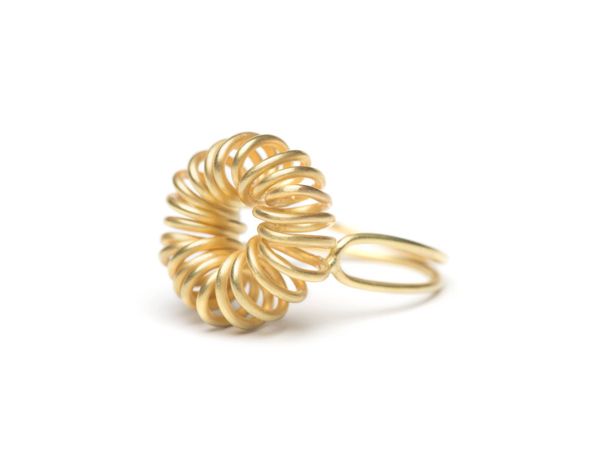 How would you define your universe?
It is difficult to define it. I like my objects and my jewels to be pure. They are simple but studied. I like technique and material to be part of the decoration. I really work with the material. I don't draw as most jewellers. They draw and then weld pieces together to create a jewel. There is nothing wrong with this process but I prefer working directly with the material and the characteristics of silver or gold. I often fold forms, I work with a rolling mill or a hammer. It often have new ideas and models thanks to the material tension.
For example, one of my bracelets opens and closes thanks to the silver tension. A bracelet is usually round because you need to pass the hand through it but then it is too wide for your wrist. Thanks to my opening system, the bracelet is adjusted to your wrist. The clasp becomes an element of decoration but it is also part of the material characteristics and the making process, I'm very interested in this.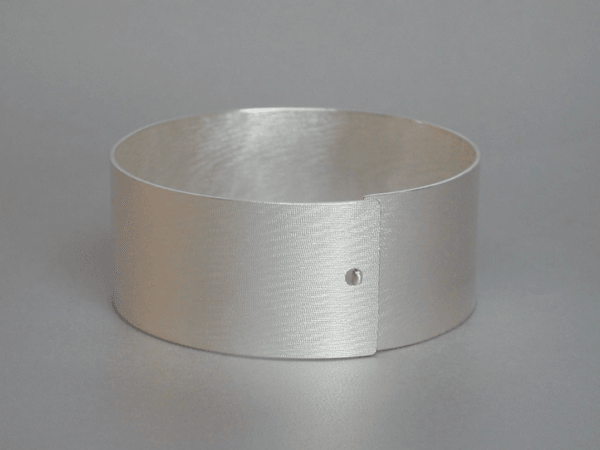 How did this passion for jewelry start?
I have started to make jewelry in 1987. At the beginning, it was a hobby because I was previously a physiotherapist. I worked in a hospital and I wanted to learn something different at night. It has progressively become so important in my life that I switch professions. I first made collections and travelled and then, it has gradually become more important and it is now my full time job.
I entered evening classes. I was a physiotherapist during the day and a jeweller at night. Even when I switched professions, I have kept following classes and I still do it; Last year, I followed a class in Germany. It is really important to have creative classes and to learn new techniques, it improves our work. To have new ideas, we can't stand still, we need to go further.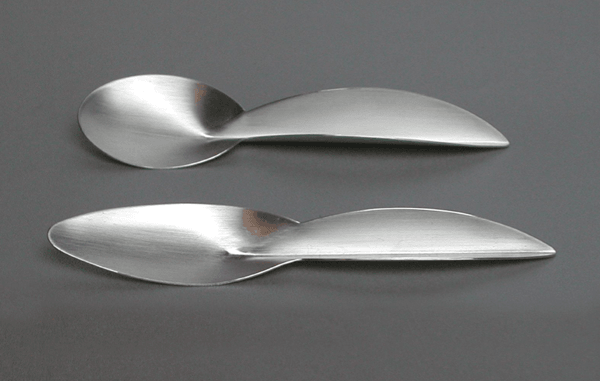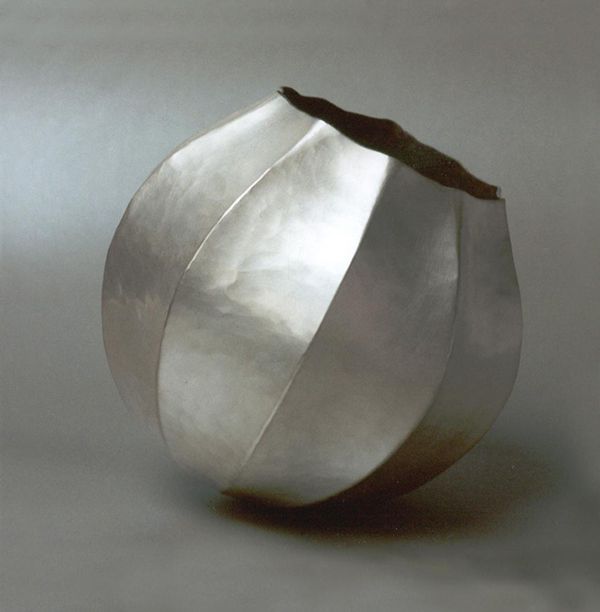 Do you remember your first piece?
I remember earrings in gold and oxidized silver. My idea was to create a sort of draughts game earrings. I took a gold plaque and I cut all the squares. It was a very hard work, it took months because, at that time, I was really clumsy with my saw. It is one of my first pieces and I remember it well because it was very hard, it required determination to finish it.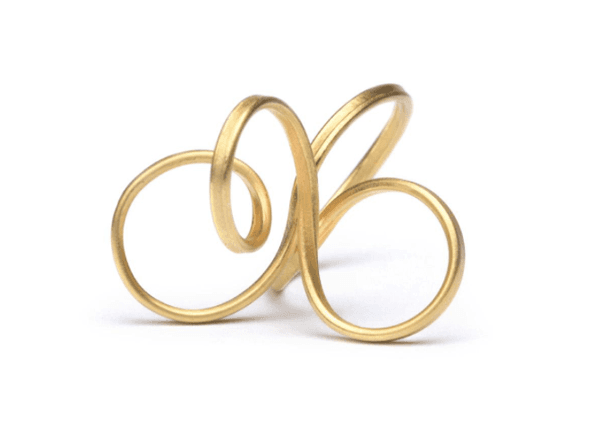 Where does your inspiration come from?
From everything around me. It is often based on forms in the nature. It can also be the architecture. I recently went to Andalusia and I was struck by all the iron balconies and all these different patterns. I took a lot of pictures. I didn't know what I was going to do with it but it was for my jewels. Then, little by little, I got ideas and I created the 'Hold The Line' collection. The starting point was to make pieces with a unique line, taking flattened or round strips and make a simple movement to obtain a jewel.
To find more articles about jewelry makers : www.lenvers-du-decor.com/en/category/bijoux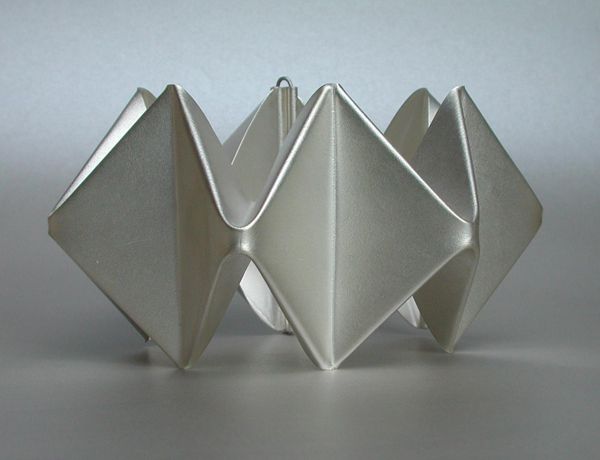 Photos : © Els Vansteelandt. Photographs provided by Els Vansteelandt and published with her approval.