Eva shows us her workshop outside of Stockholm and tells us about her creative approach.
Where do you work?
I have a workshop in an old porcelain factory outside Stockholm. There I also have the storage of the by Mutti porcelain.
I do sketching and drawing in my home. No, that is not completely true, I sketch absentmindedly on small pieces of paper lying around…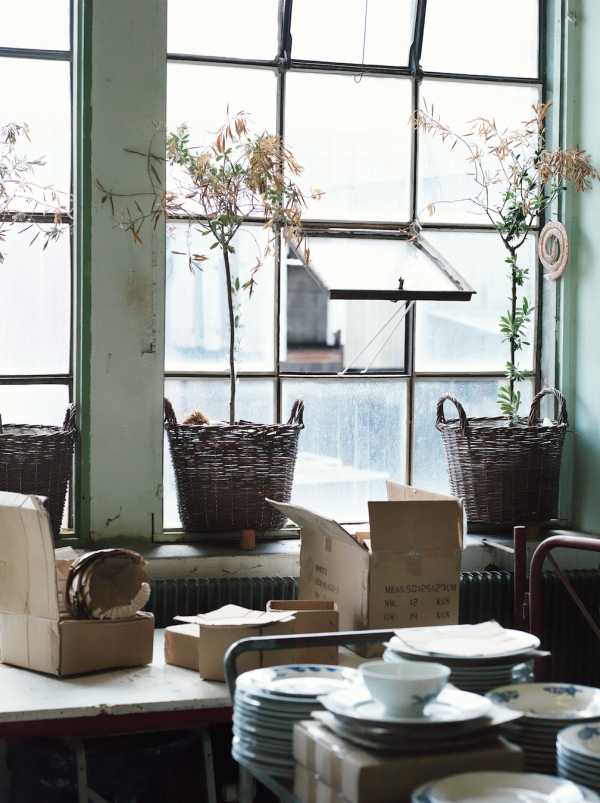 What is your favorite tool? Why?
My favorite tool is the simple pencil, when I can draw light hearted without pressure.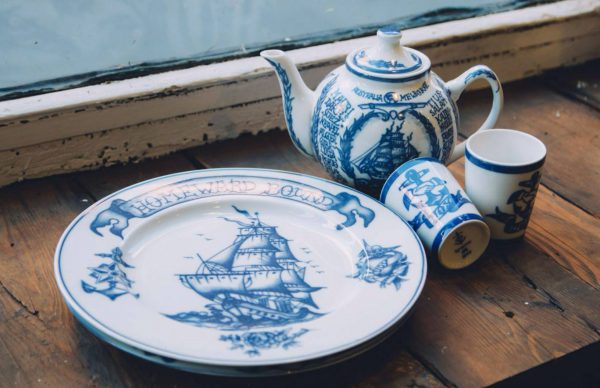 What are the other tools you use?
When I work with the handmade design I prefer a stoneware clay, that contains small grains of lava sand. Those grains bloom in the glaze, giving it life and texture. I buy that clay at our local ceramist store. That clay is for throwing. I throw very thin bowls that either are glazed in the small range of colors I use, blue, white and turqoise, or decorated with patterns.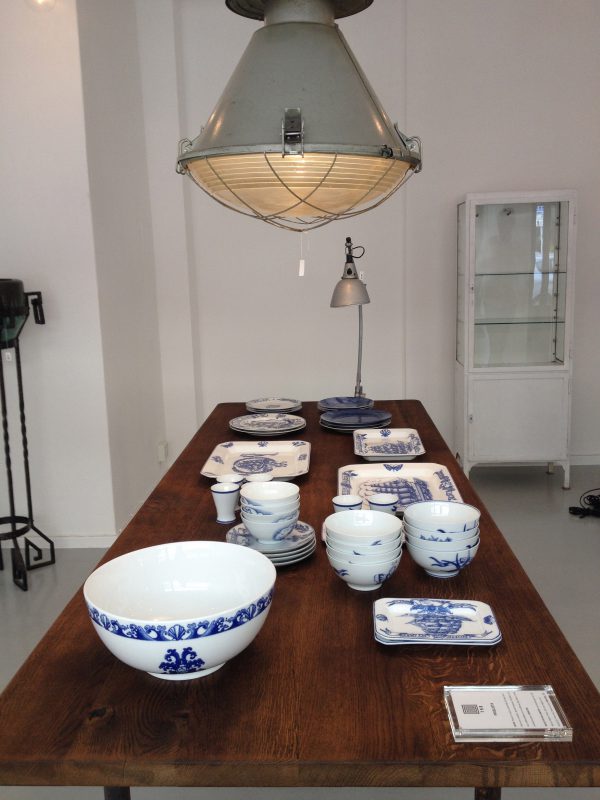 How do you choose your raw materials? Where do you find it?
Working with the by Mutti porcelain collection, we select a natural body, that also contains small grains of sand. This collection is produced in Asia in the ancient china ware tradition. A small family company works on the design. All steps are handmade some my collection is very handmade with all the charm of that.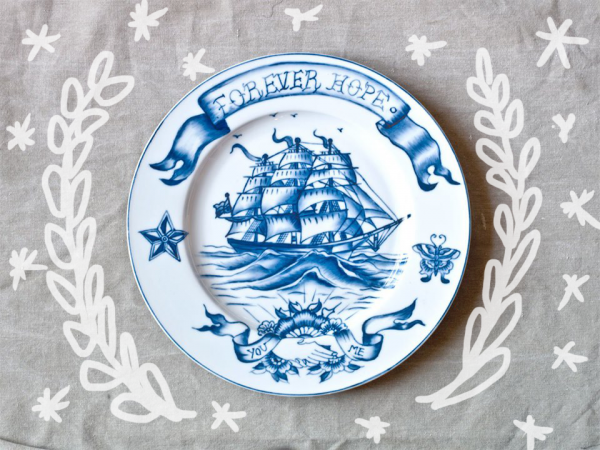 What does a usual day in your workshop look like ?
A usual day in my workshop is nowadays mostly concentrated to working with my collection.
I am in periods working on designs or in touch with the factory, other times with retailers and customers, other times with media and so forth.
I see this as a part of the design and try to put the same kind of feeling in all the aspects of working with a brand.
To read the last part : ByMutti – 3/3 More details about Eva…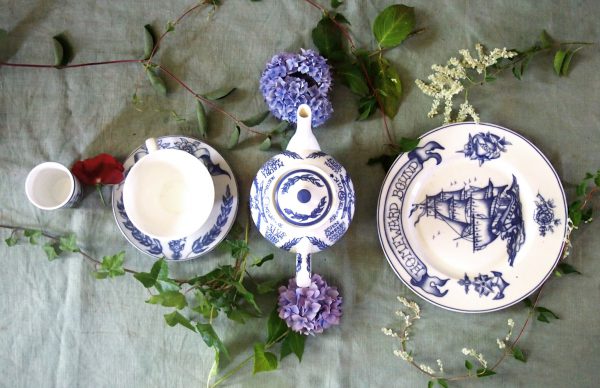 Photos : © ByMutti sauf mention © CM.Hirsch. Photographies fournies par Eva Gernandt et publiées avec son autorisation.