Aurélie Guillemin's know-how
Let's talk about Aurélie Guillemin's know-how in this second part of our interview. Aurélie is a patient designer who creates her pieces directly through the material thanks to her saw and pliers. Therefore, she creates almost alive pieces that bring us nearer to nature.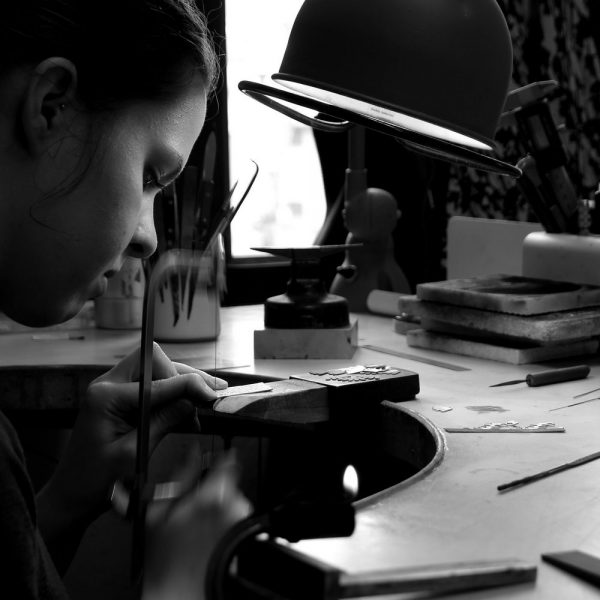 © VJ Fouché

Where do you work?
I opened a workshop-gallery in the center of Arles (38, rue du Quatre Septembre), where I create and show my pieces. It is a lovely place : a really high wooden ceiling, terracotta tiles on the floor, old stones and a nice shop window. I was previously working in a studio without shop in Montpellier. It was a business incubator created by the city that provides small studios to help emerging craftsmen. From now on, when I finish a jewel, I don't put it in a box anymore, I show it in my shop! Moreover, I have access to a real social life, I often observe people passing by, wandering, having a look on my pieces, it is very different from my previous workshop. I really want to create a cosy and welcoming shop where people feel good. I really wanted to divide the space in two: a real workshop with all my tools and a real shop with displays. It is a big change, I am in touch with people and not in my den anymore!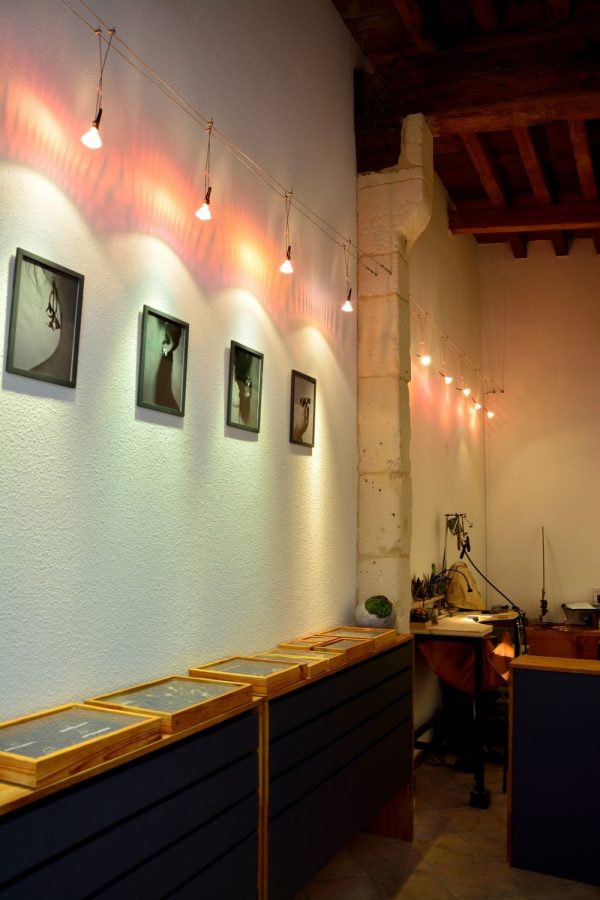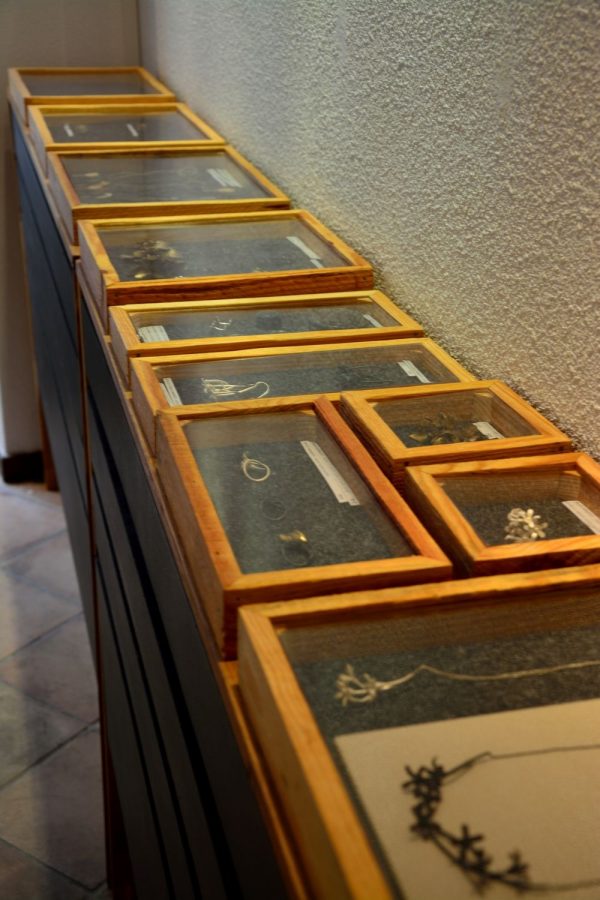 What is your favourite tool and why?
The bocfil. When I start to saw a pattern, the longer it takes, the more satisfactory it is. I know I will spend hours working on my piece and I will lose all sense of time. I love it.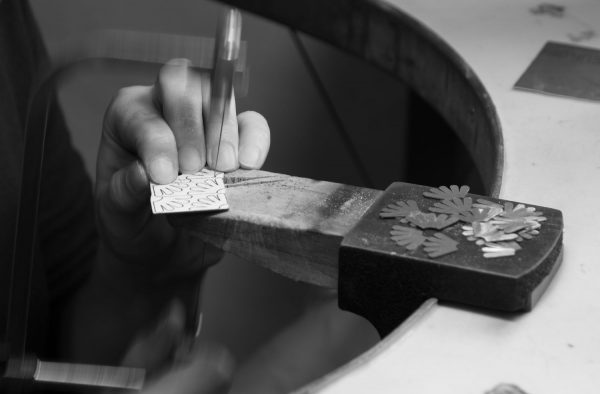 © VJ Fouché

Which tools do you use?
A torch to weld. I sometimes hate it because I am unable to weld my pieces properly but when it works, I love it.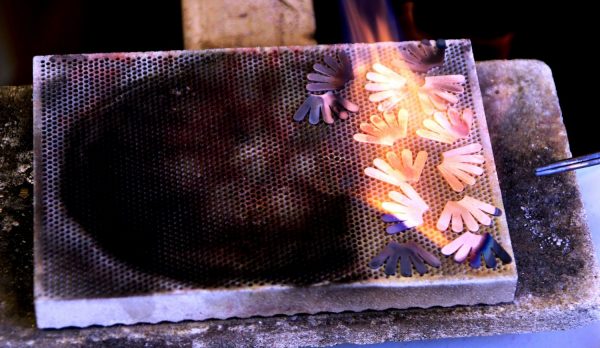 © VJ Fouché

Which materials do you mostly use and why?
Metals. Silver, brass, copper and steel. I like these metals because I can oxidize them and obtain beautiful colours. Each oxidation is different. On a pair of earrings, oxidations will be different. It is a choice, I love these metals because of this possibility. Over time, the piece will evolve because oxidations can slightly change. I think it is beautiful. Every jewel evolves but with my pieces, oxidation will keep changing.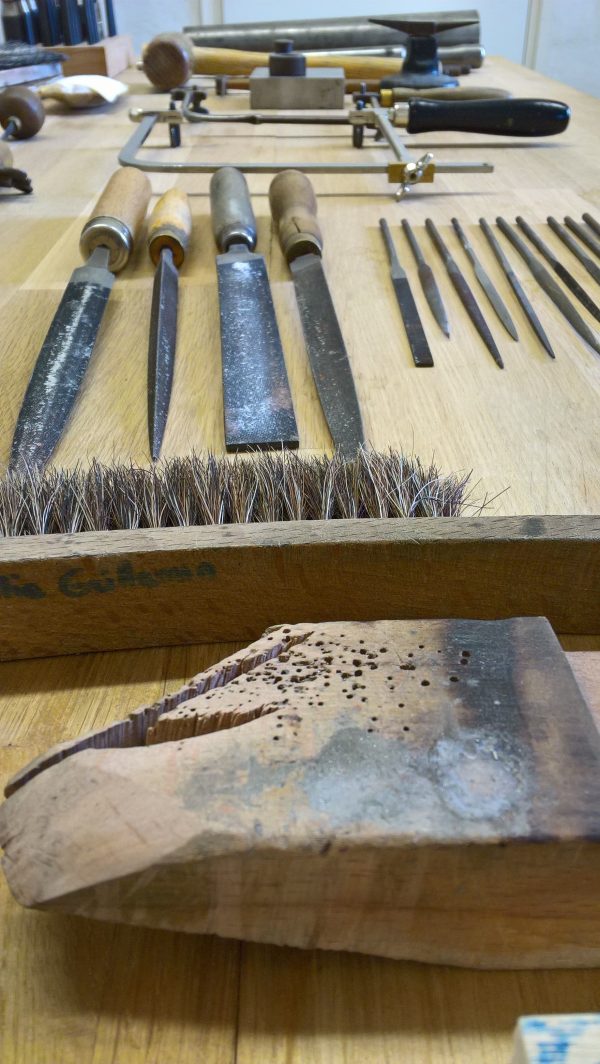 How do you obtain this special movement on your jewels?
Usually, pieces and patterns are straight and strict, and when  I am done with the basic assembly, I shape the piece with pliers or even with my fingers. I will run the metal at full capacity.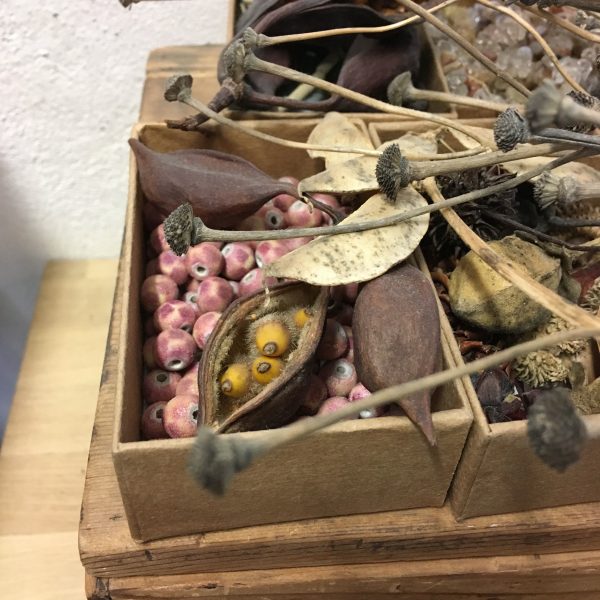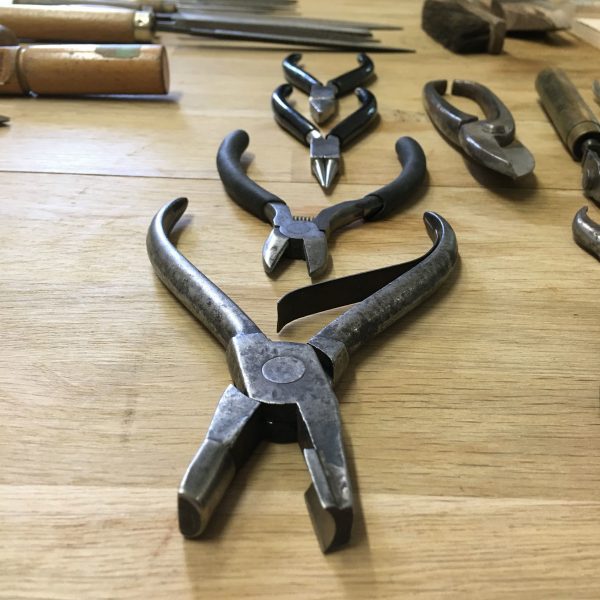 Photos ci-dessus : © Violaine Fouillouse

How do you choose your raw materials?
I have two materials suppliers, a precious materials supplier and another one for less precious materials such as brass, copper and steel. This supplier also have other metals that I would like to test soon.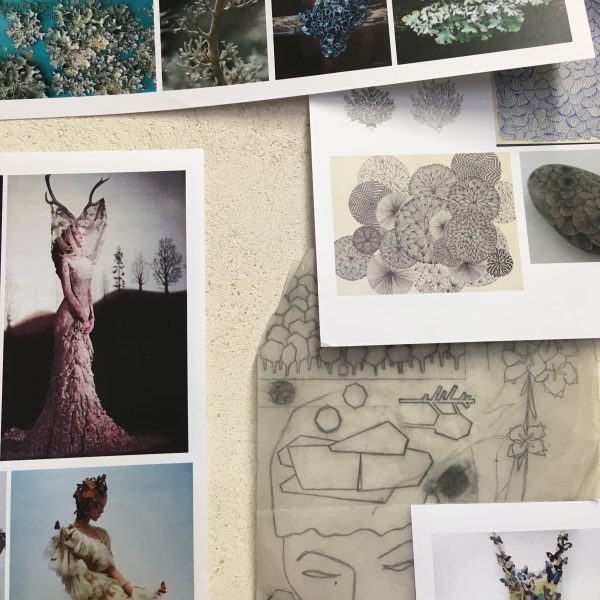 © Violaine Fouillouse

What is your creative process?
I never draw my ideas or finished jewels. A draw is not representative of what I have in mind so it discourages me. I only draw patterns that I am going to cut. Then, I cut many pieces, I assemble them, I compose the piece with these patterns. That's my usual creative process.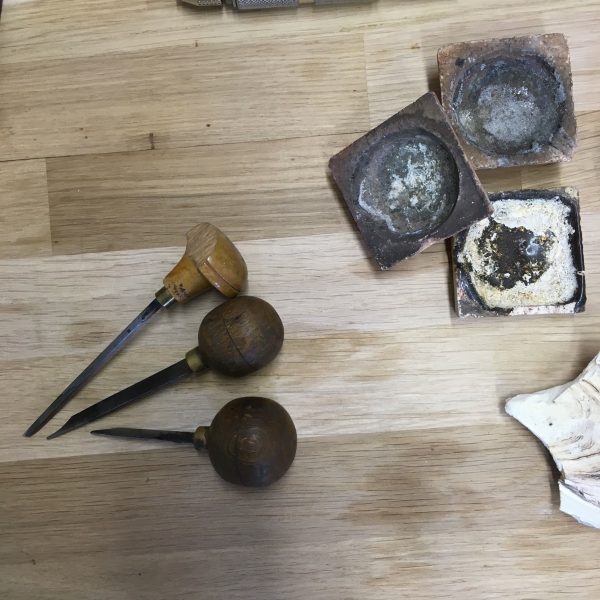 © Violaine Fouillouse

Do you have a usual daily schedule?
The only constraint is my production hours otherwise I finish late and the day after, I cannot start early. Usually, I deal with administrative tasks, e-mails and the website in the morning. I produce pieces during the afternoon. If I don't have administrative tasks, I make jewelry all day long.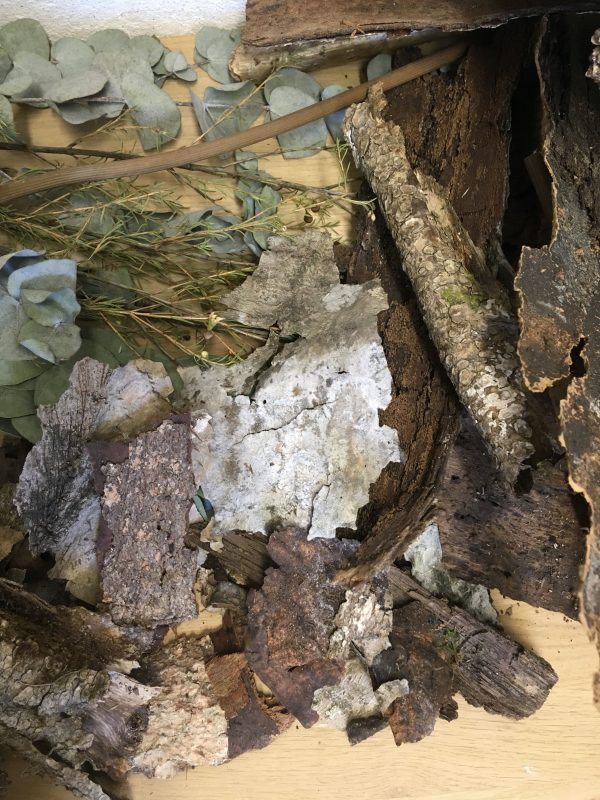 © Violaine Fouillouse

Photos : © Aurélie Guillemin, sauf mentions : © VJ Fouché, © Violaine Fouillouse. Photographies fournies par Aurélie Guillemin et publiées avec son autorisation.