Anisha Parmar is a talented jewellery designer based in London. Her brand is a clever mix of urban and ethnic influences. Anisha represents and defends this mixture of Asian and European cultures. Her sculptural pieces – generally made of wood and acrylic – are elegant and original. Let's talk to this badass and creative woman!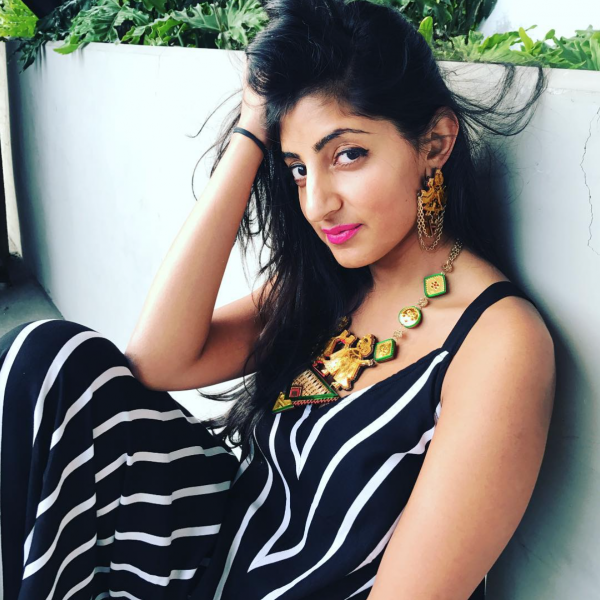 Could you please introduce yourself ?
My name is Anisha Parmar, I am a jewellery designer and I was born and raised in North West London. I have created a brand named Anisha Parmar London. It is based on my family heritage but also the melting pot heritage of my city!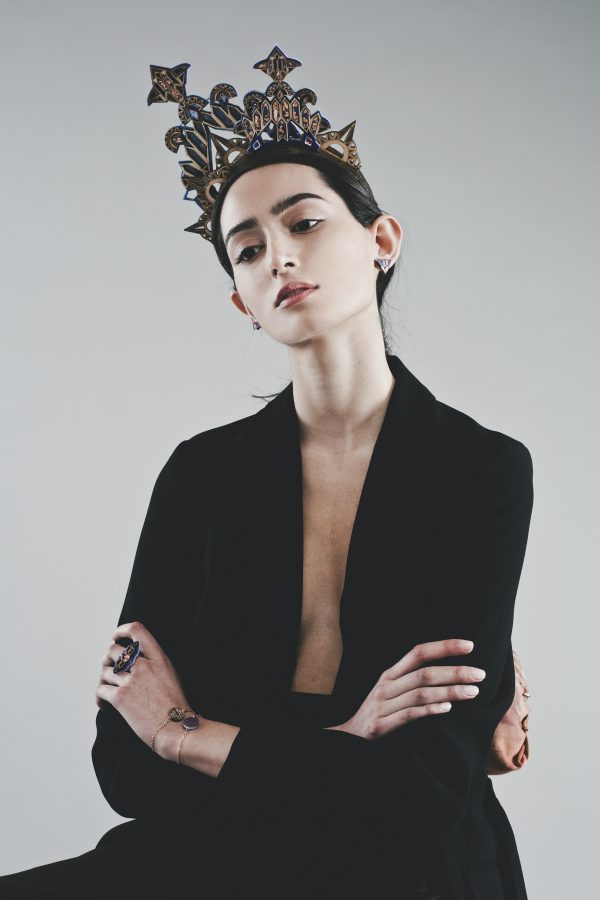 How would you define your universe?
Badass, bold, creative and a lot of fun!
Anisha Parmar London is an urban and ethnic, luxury fashion jewellery & accessories brand that is inspired by the melting pot of multi-cultural London: A hub for diversity and cultural cross overs with true British culture.  All our necklaces, earrings and rings are handmade in our London studio with love.
We make jewellery for the bold, confident & #badass woman.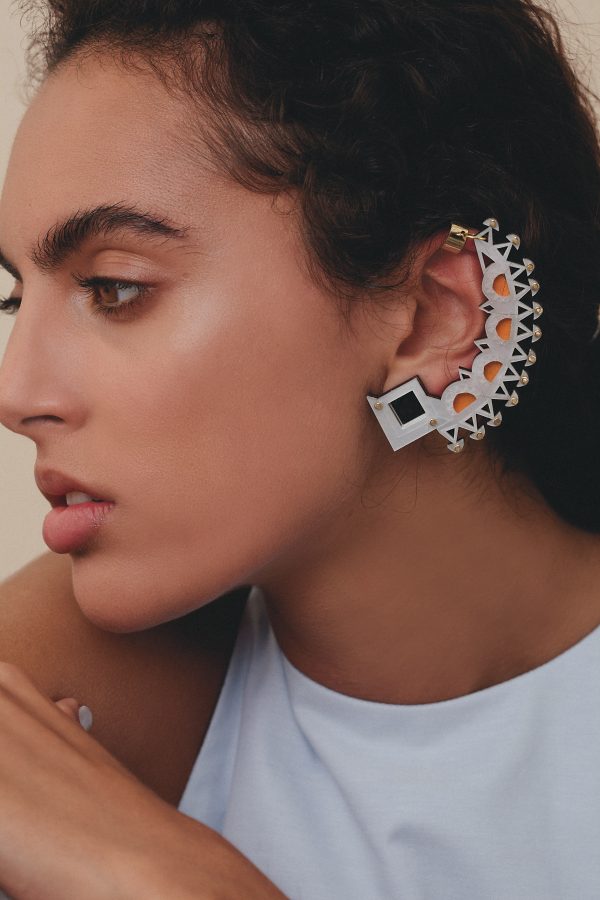 When and how have you decided to launch your activity?
We launched the brand in 2015. After gaining industry experience while working for various fashion companies in London, I decided to launch my own brand Anisha Parmar London specialising in jewellery & accessories. It had always been a dream to have my own creative business and when the time was right I made it happen.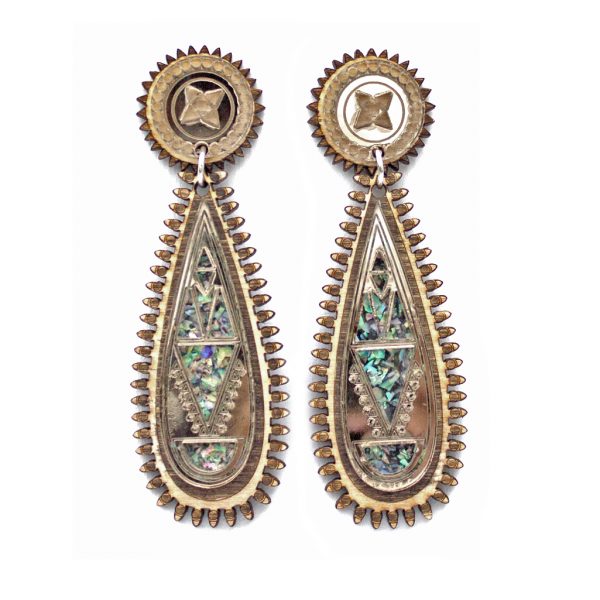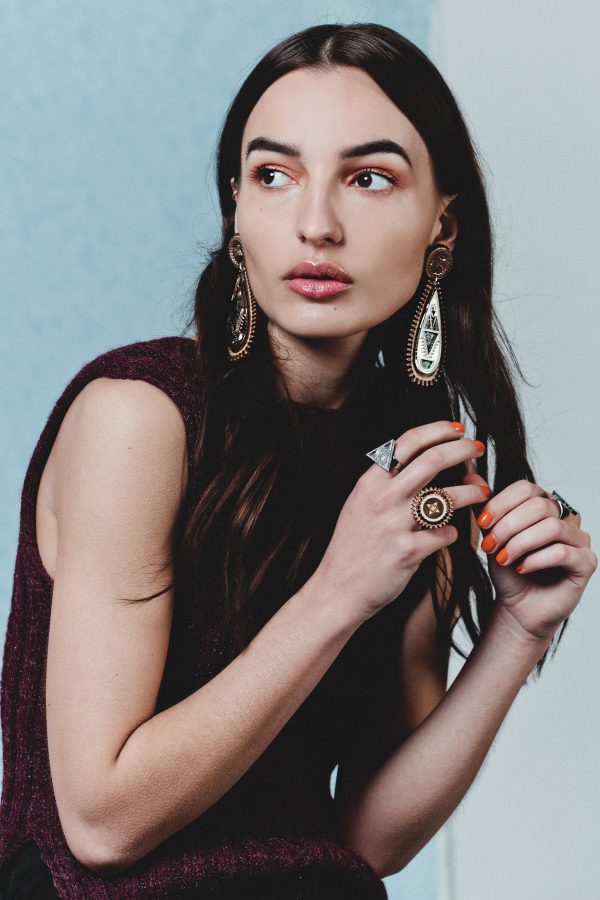 Yasmin Everley Look Book by Nadia Ryder 

What is your background?
I studied textiles and went on to do my masters in Fashion Artefact at London College of Fashion where I created more of sculptural body pieces, thereafter went on to specialise in jewellery and accessories where a lot of my methodologies I use are self taught.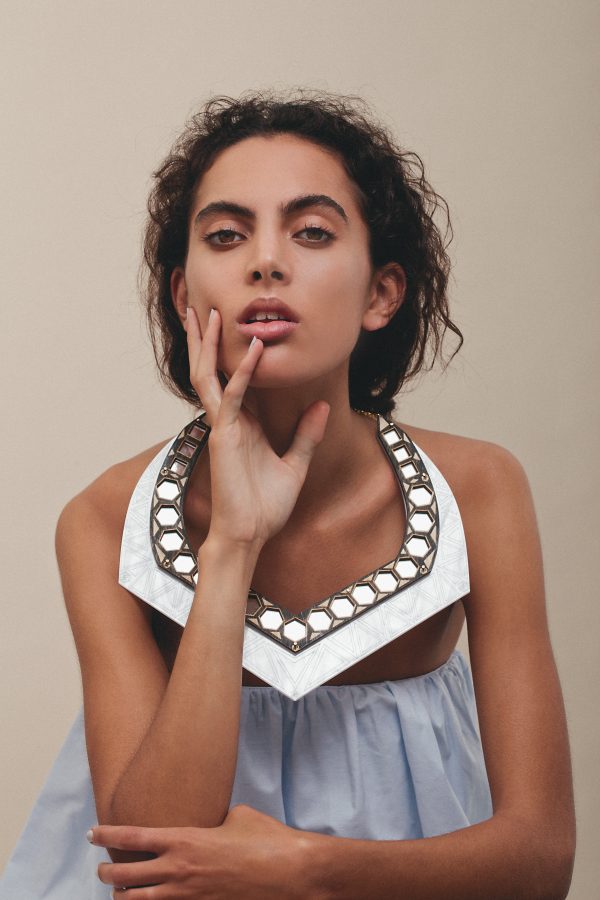 How did this passion start?
From when I was a young girl, I was always creative and loved painting, this passion grew into fashion design, textiles and making sculptural pieces for the body.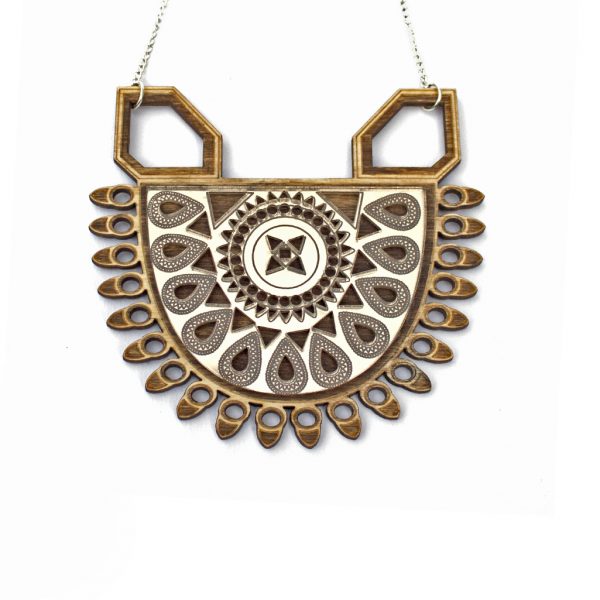 Where does your inspiration come from?
The inspiration came from my masters collection: Authorised Identity. It explored my family's migrant story from India, East Africa to Britain and its manifestation on body through extension of form and shadows created by large wood and metal structures. I wanted to convey these emotions and cultural cross overs in wearable jewellery & adornment.
To read the next part : Anisha Parmar – 2/3 Know-how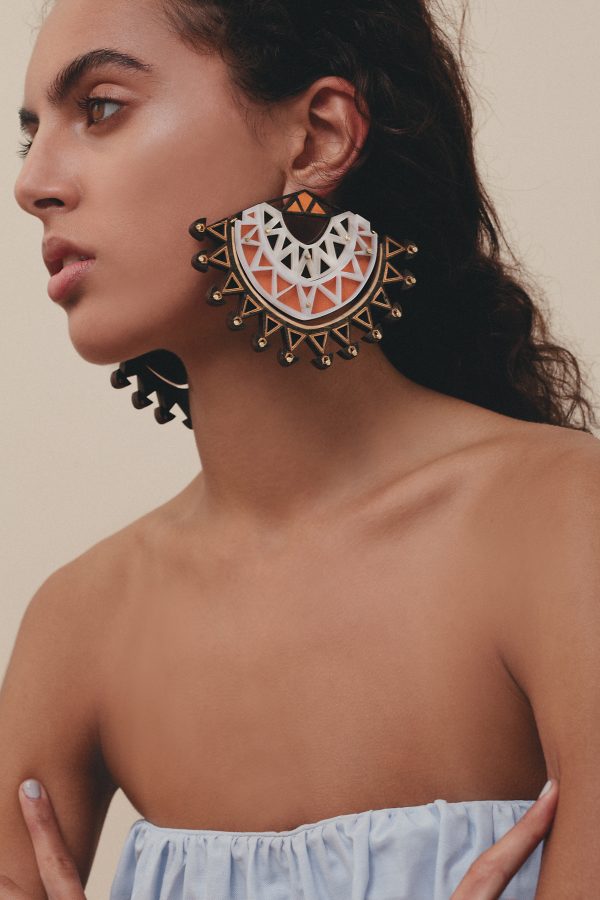 Photos : © Anisha Parmar London except Lookbook : © Nadia Ryde. Photographs provided by Anisha Parmar and published with her approval.