Anisha Parmar is inspired by her family and by major international artists. Her universe is rich, dynamic, multicultural and limitless! Here are more details about her tastes and her thoughts.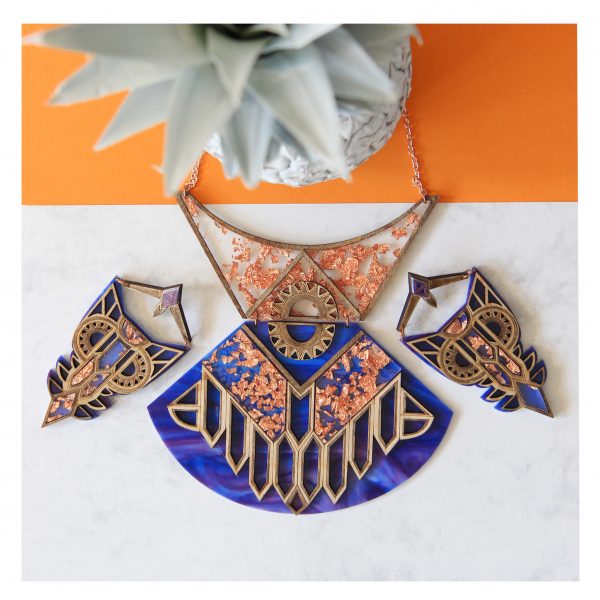 Could you name 3 designers you like?
Manish Arora, Hussein Chalayan and Dolce & Gabbana.
Could you name artists who inspire you?
Rapper M.I.A and painter Frida Kahlo.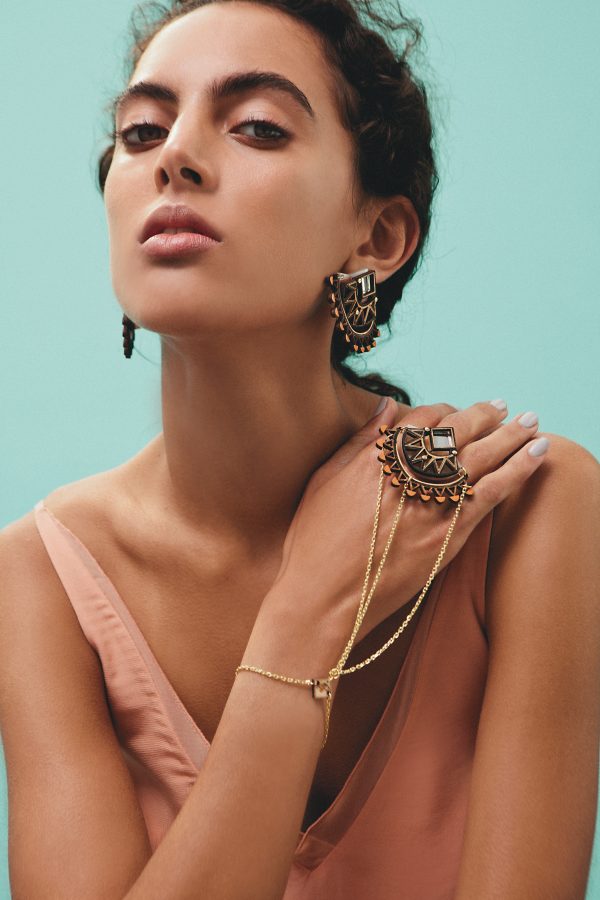 Do you have favourite jewels? What is their story?
I am always looking at my grandma's old gold Indian jewellery and my favorite piece has to be her 5 finger hand chain that I actually wore at my Indian wedding earlier this year!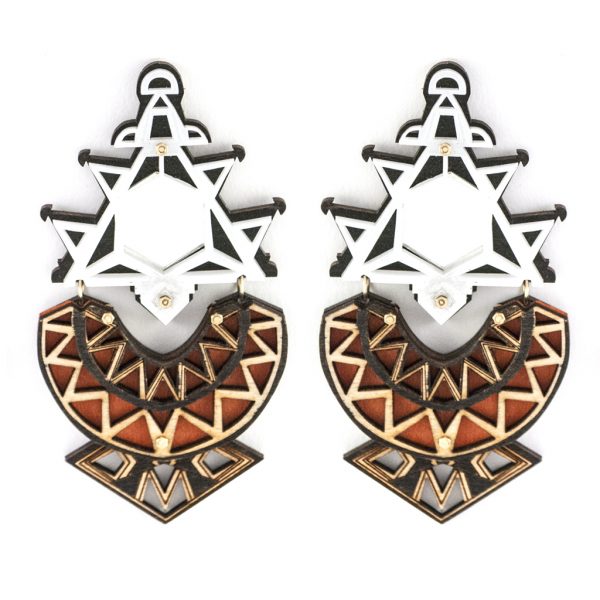 What are the necessary qualities to do your job?
I think you have to be very motivated, as it is tough when your self employed to keep the positivity going. At the end of the day you are running a business and my goal of being successful is always clear and concise.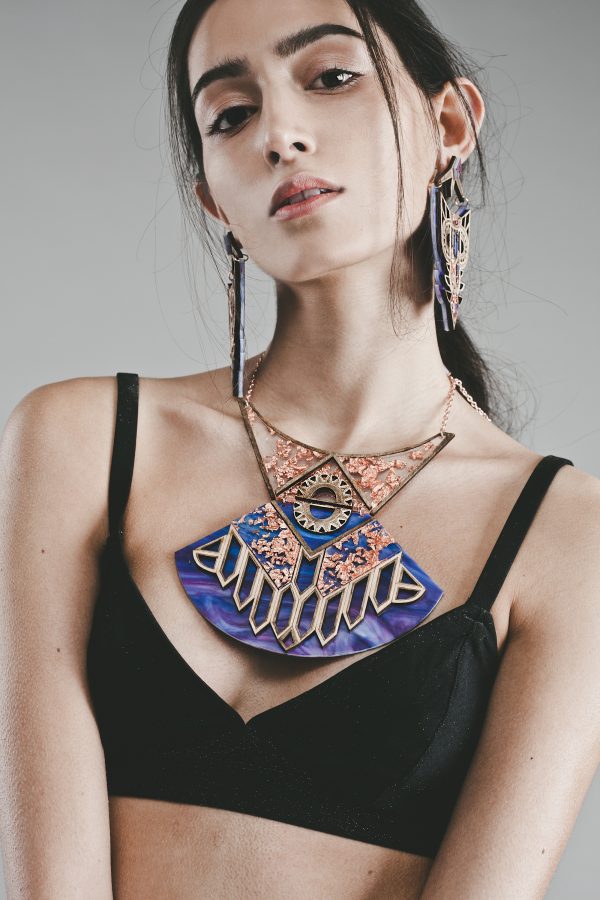 What would you advise to a new designer?

Find your style so that is stands out from other brands, I feel when you put your personality into a brand then nothing can compare really!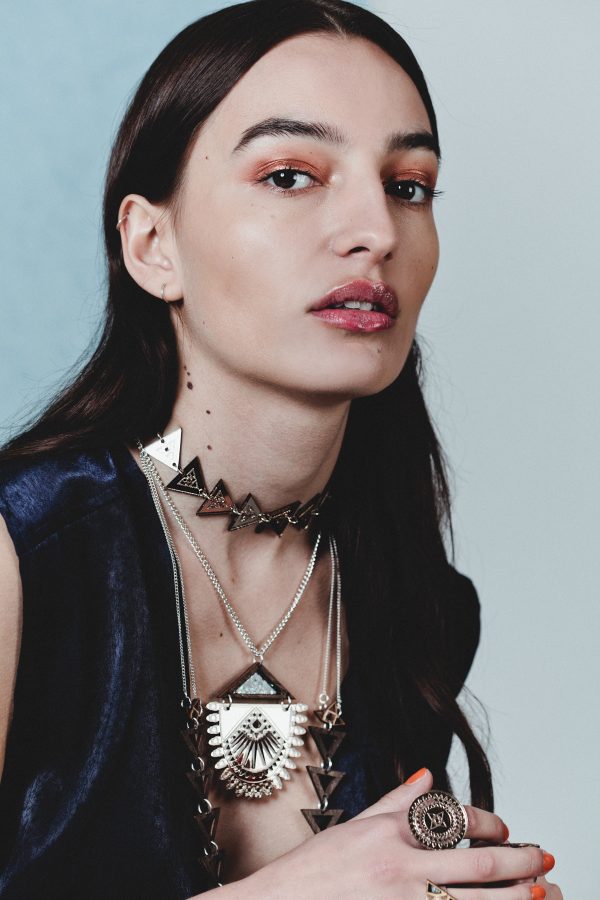 Yasmin Everley Look Book by Nadia Ryder 

Is there a piece, created by another designer, you would have loved to create?
One of my favourite jewellery exhibitions of all time was the Al thani jewellery collection at the Victoria and Albert Museum in London and one of my favourite pieces was this incredible hair ornament c.1850-1900 which was made from gold and intricately pierced, engraved and set with diamonds; all hand crafted in India for a special princess i'd like to image!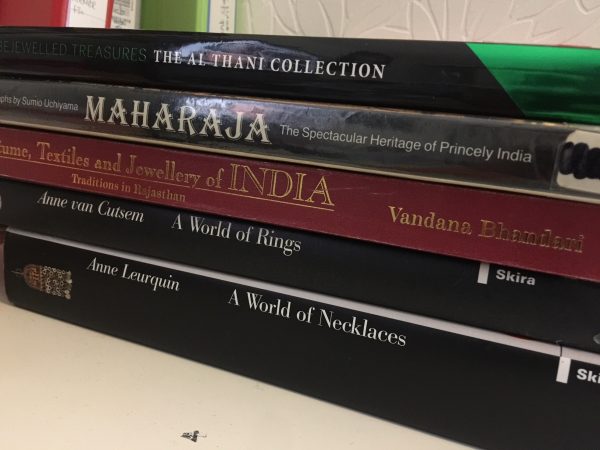 What is challenging and rewarding in your work today?
The challenging thing is to put the brand out there : the business side, marketing and PR when all you want to do to focus on creating beautiful things. The rewarding thing is looking back at my grandmothers' jewellery that I use as my archive of inspiration and all finding something new to spark ideas for collections.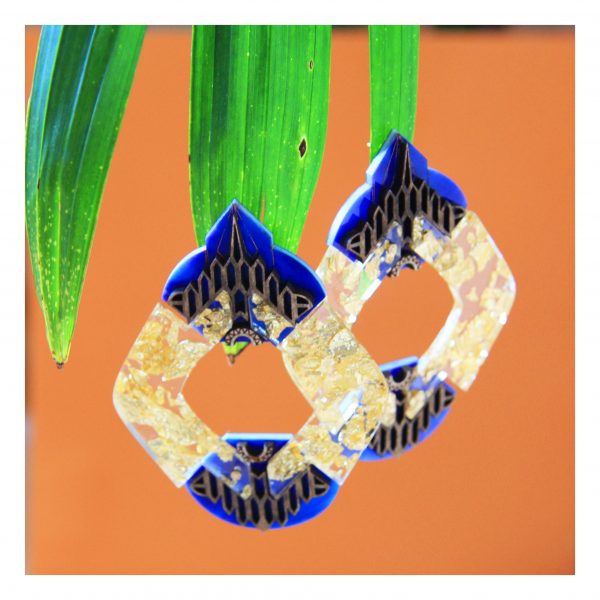 What are your projects?
At the moment we are working on our SS18 collection where we're are going back to our Indian inspirations and injecting colour into our work!
Which designer would you advise me to interview for L'Envers du Décor ?
I really like Aaryah Jewellery based in New York!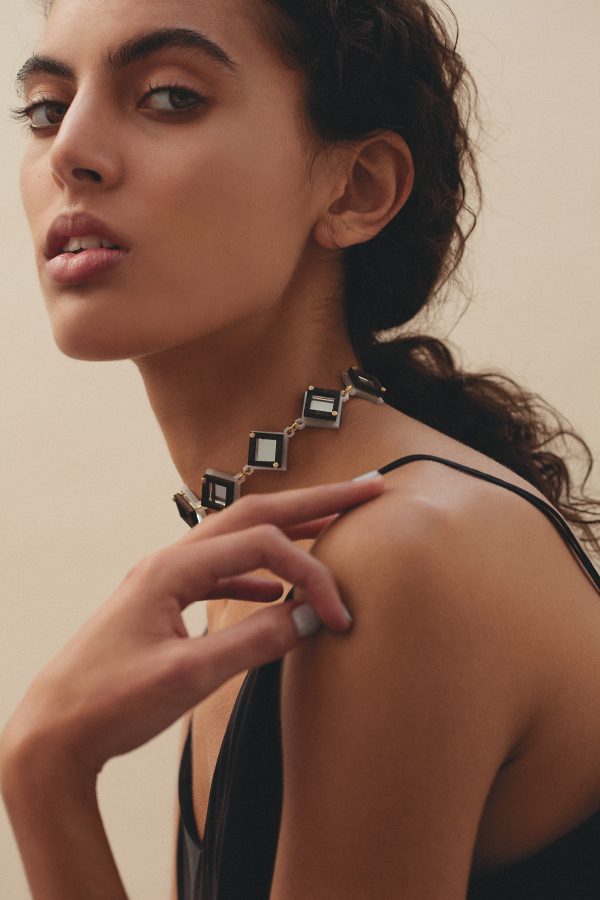 Photos : © Anisha Parmar London except cookbook : © Nadia Ryde. Photographs provided by Anisha Parmar and published with her approval.